Automobile
2022 Kia Sorento Plug-in Hybrid Priced From $44,990 | Kelley Blue Book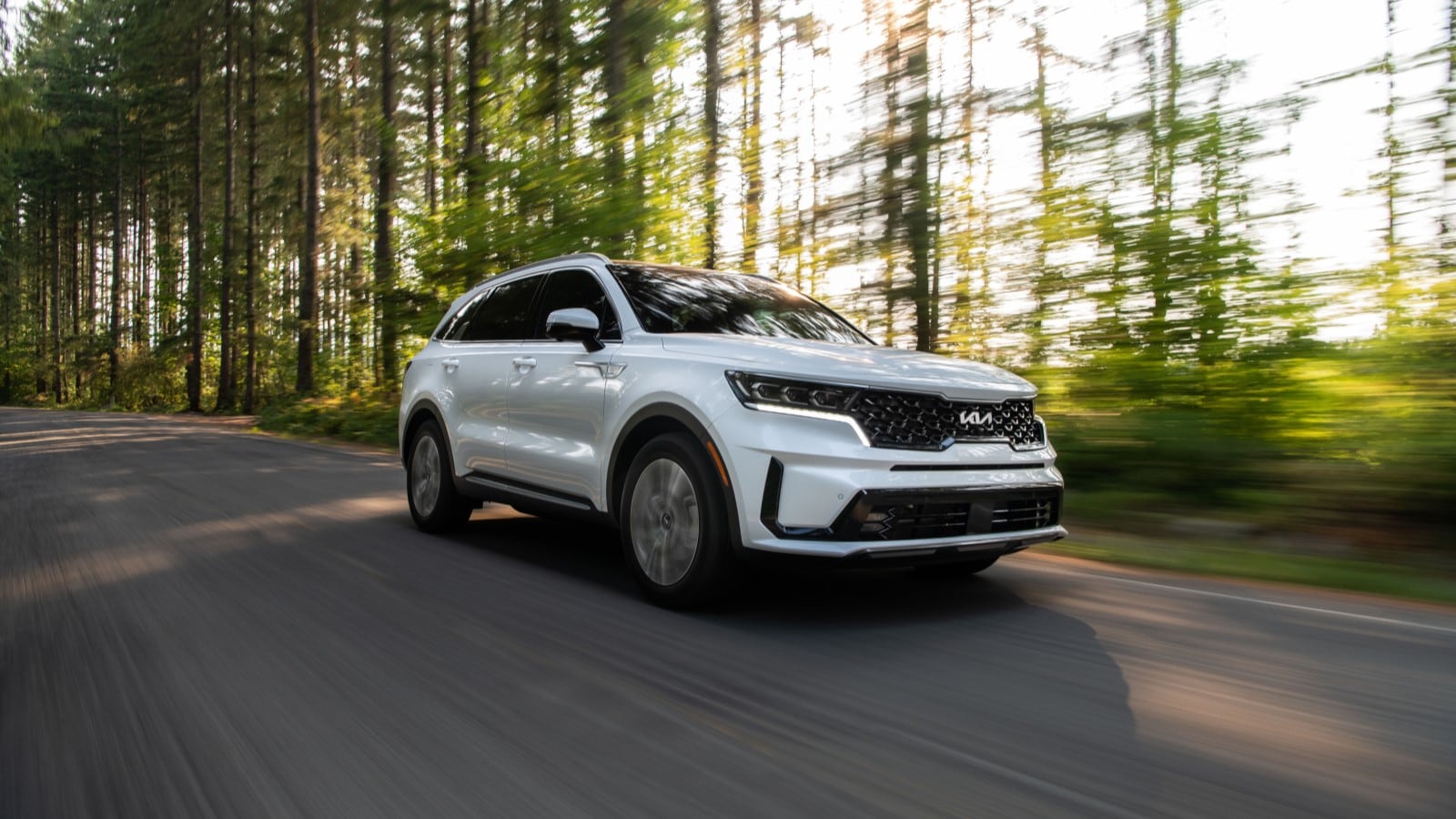 The 2022 Kia Sorento Plug-in Hybrid (PHEV) will start at $44,990, plus a $1,175 destination fee.
The Sorento is practically a lineup to itself for 2022, with as many as 10 trim levels. A 3-row midsize SUV redesigned for the 2021 model year, it is known for generous safety tech and a well-appointed interior.
Prices range from $29,490 for a base LX in front-wheel-drive to just under $50,000 for a fully-equipped PHEV model in SX-Prestige trim. PHEV models may also qualify for a federal tax incentive of up to $6,587.
Plug-in hybrids can charge like electric cars and drive on electric power alone. They use their gasoline-powered engines to function like typical hybrids once their batteries fall below a certain charge level. The Sorento has an all-electric range of 32 miles, according to Kia.
Since the average American drives fewer than 30 miles per day, many Sorento owners could effectively use the car as an electric vehicle most days. But the vehicle's gasoline engine would give them unlimited road-trip range.
The Sorento PHEV uses a 66.9 kW electric motor and a 1.6-liter turbocharged engine that combine to achieve 261 horsepower. Standard torque-vectoring all-wheel-drive gives it stable footing in rough weather.
It shares many of its parts with the 2022 Santa Fe PHEV, arrives in dealerships later this year, and carries a lower starting price of $39,350.  But the Hyundai model lacks the Sorento's third row. Buyers looking for three rows of seats in a PHEV might also consider the 2022 Mitsubishi Outlander PHEV.
The Sorento is also available as a standard hybrid, which does not require plugging in but lacks the PHEV's electric-only driving ability. That model starts at $33,990.
Most Related Links :
Business News
Governmental News
Finance News