Automobile
Apple Reportedly Wants Your Phone to Control More of Your Car | Kelley Blue Book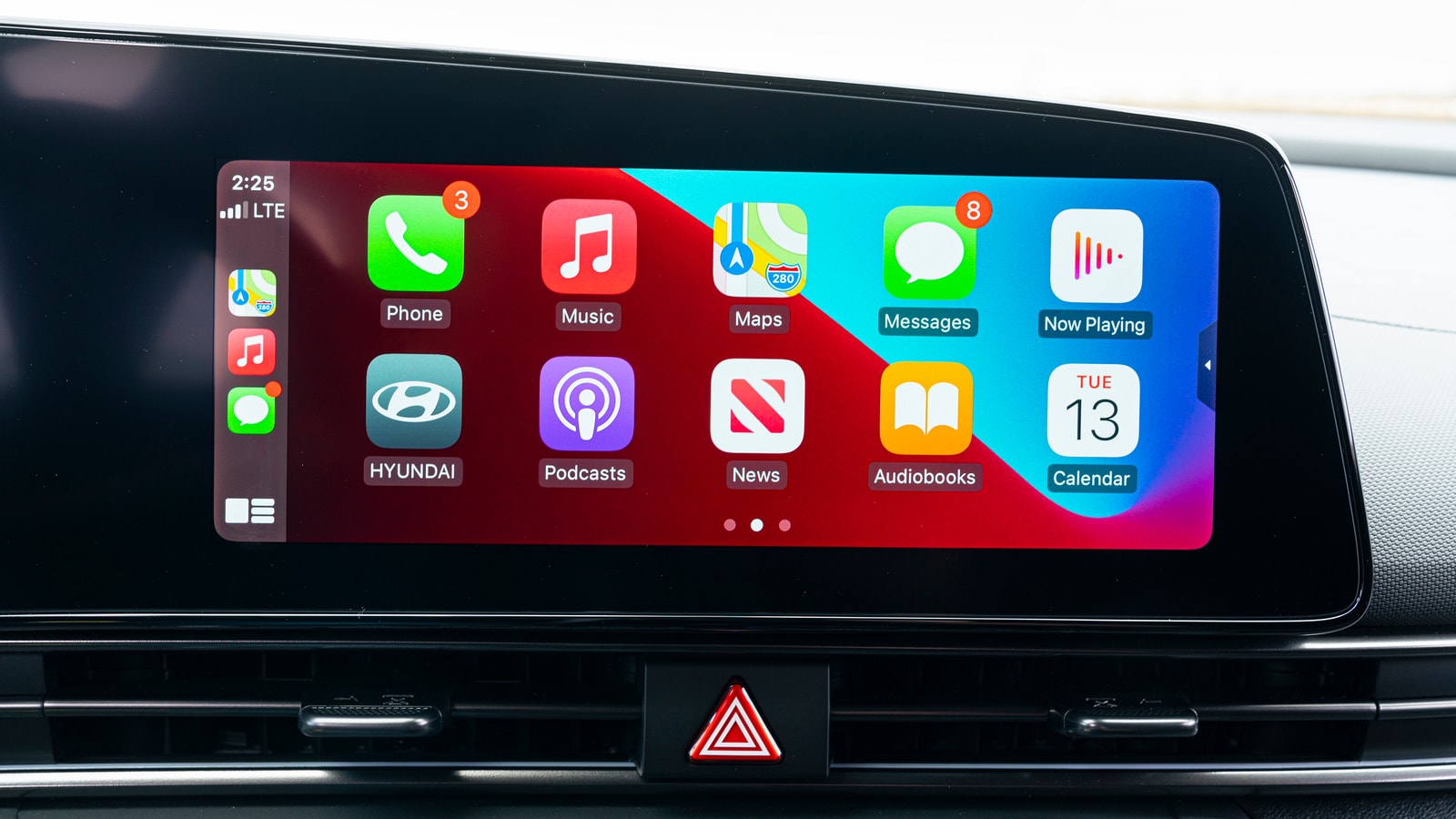 Our phones are constantly growing more connected to our cars. Apple's CarPlay system and Google's answer to it, Android Auto, allow drivers to control many of their phones' features through voice commands or the car's touchscreen. Under a new plan, Apple would make the opposite trick work, too — allowing users to control many car features through their phone.
Project IronHeart
First reported by Bloomberg, the as-yet-unannounced effort is called project IronHeart. It's a few years from reaching the public. It would also require the cooperation of automakers. That means it likely would appear in just a few car brands at first. Like CarPlay, the system would make its way to more of the market if it proved popular with drivers.
IronHeart would allow an iPhone to take control of car features, including:
Climate control, fans, and defroster
Adjusting audio settings like bass and treble
Moving adjustable seats and mirrors
Bloomberg explains, "By gaining access to controls and instruments, Apple could turn CarPlay into an interface that could span nearly the entire car. The data also could be used by Apple or third parties to create new kinds of apps or add features to existing functions."
Apple Car Still Theoretically Coming
Apple has long been developing its own car, but that project has proceeded in fits and starts and may be nowhere near completion. Integrating into existing cars might be a much easier endeavor.
We wouldn't guarantee that IronHeart will make its way into most cars. Carmakers may be reluctant to cede more control over the driving experience to tech companies.
But CarPlay and Android Auto have grown from rarities to something present in even inexpensive cars in just a few years. Integrating our phones into our cars can make the phone less of a dangerous distraction to drivers
Most Related Links :
Business News
Governmental News
Finance News