Automobile
Car Shopping This Memorial Day? You'll Need a New Strategy | Kelley Blue Book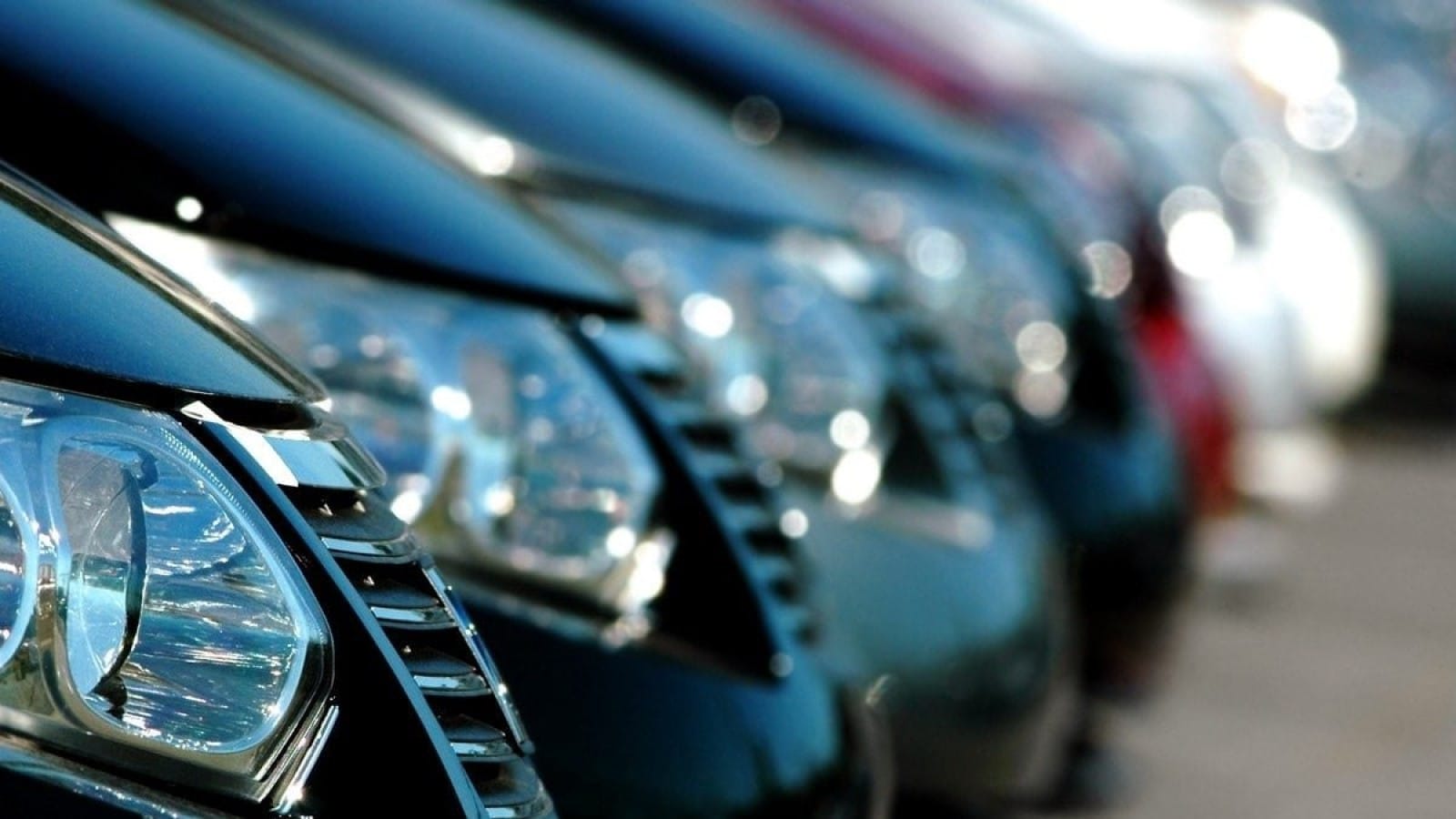 Memorial Day is one of the biggest car-shopping weekends of the year. Traditionally, automakers roll out big incentives for the weekend, competing with one another to attract buyers by offering flashy cash discounts and long-term interest-free financing. Buyers have their pick of the market, able to go from dealership to dealership negotiating for a great deal.
Tradition's out the window this year.
Those incentives? Almost nonexistent. Those buyers? Lucky to find the car they want at all, never mind at a discount.
Unusual market conditions make Memorial Day weekend 2021 unlike any before it. If you need new transportation, you'll need new strategies to work your way into a deal that works for your budget and lifestyle.
What The Market Looks Like Now:
Inventories are Short
The market is a mess for a host of reasons.
Production of new cars slowed down during the worst of the COVID-19 pandemic, like production of everything else. As lockdowns lifted, the auto industry was hit by a worldwide microchip shortage. That has slowed or stopped production of many popular models. Meanwhile, government programs meant to kickstart the economy are kickstarting the car market.
The result? Low supply during high demand.
Automakers measure their supply through a metric they call "days of inventory" – essentially, how long it would take them to sell out of cars at the current sales rate if they stopped producing. At the end of April 2020, the industry-wide average stood at 121 days. This year? It's 44.
And that's a national average. Some metro areas have it worse. Atlanta area dealers had 40 days' worth of cars to sell at the end of April. Los Angeles dealers had 38.
In a normal year, dealers are scraping to find buyers. This year, they have buyers. They're scraping to find cars to sell.
Your Competition is Spending Big
Many buyers, meanwhile, are walking into dealerships fully aware of this. They don't appear to mind.
According to a recent Kelley Blue Book survey, in-market car shoppers aren't changing their plans despite the changing market. Three out of four are familiar with the microchip shortage and its effects on the market. More than 60% are not planning on delaying their purchase. Fully 81% are unwilling to consider a different type of vehicle under these circumstances (more on that in a moment). And of those who expect to pay more, most are willing to accept a 12% premium.
Since the average MSRP for a new vehicle in April stood at $41,950, that figure means buyers are prepared to spend about $5,000 over sticker price.
When you walk onto the lot, odds are, the other shoppers you see are comfortable paying more than they usually would.
Incentives are Disappearing
With supplies short and buyers prepared to spend, automakers are trimming back those big, flashy discounts. In April, incentives made up 7.9% of the average new vehicle transaction price. That's the lowest figure in more than six years.
A year ago, with an "employee pricing" program and other Memorial Day discounts, you could find your way into a Jeep Gladiator Overland for more than $7,000 under sticker price. This year, that same truck carries just a $1,000 rebate.
So, what can a shopper do?
New Strategies to Keep in Mind:
Look for Cars Still in Good Supply
Industry-wide, supplies are short. That doesn't mean they're short for every carmaker.
At the end of April, Toyota reported an average of 23 days' supply. Fiat, however, had 108. All Fiat dealers have to sell at the moment is the 2-seat 124 Spider and 500X subcompact crossover. And while the 500X currently sits at the bottom of our list of the best subcompact crossovers, that doesn't mean you'll be unhappy with it. It's a charming ride and a great value with its standard all-wheel drive and turbocharged engine.
The current crop of new cars has the highest quality and most extensive feature lists the industry has ever produced. Even the ones reviewers give low marks to are quite impressive.
Luxury SUV shoppers could do worse than the Alfa Romeo Stelvio. With its Italian flair and engaging road manners, it has more character than most of its compact luxury SUV rivals. It's unique — you won't see four of them in the office parking lot. And Alfa Romeo dealers finished April sitting on 93 days' worth of vehicles to sell.
The fact that others aren't lining up to buy a car doesn't even mean it's not better than its rivals. We gave the Genesis GV80 our Midsize Luxury SUV Best Buy Award this year. The excellent Genesis G80 currently beats out midsize luxury cars from Lexus, Acura, Jaguar, and Volvo in our rankings. Yet Genesis dealers have the third-highest supply among all automakers at the moment.
Buick, Volvo, and Infiniti round out the five brands with the deepest supply heading into Memorial Day. Those dealers may be more willing to negotiate than any other.
Be Flexible on the Type of Vehicle You'll Consider
When Kelley Blue Book surveyed in-market car shoppers this month, we found that most were fully aware of the difficult market. But only 19% were willing to consider a different type of vehicle than they'd initially intended to buy.
Be the one willing to shift.
Market segments are a useful way to compare vehicles. But they can seem like rigid categories when they don't need to be.
The largest luxury SUV generally considered "compact," for instance, is the Jaguar F-Pace. It seats five comfortably and offers 31.5 cubic feet of cargo space. That's more cargo space than the midsize Audi Q8, currently the top-rated midsize luxury SUV on our list.  The Jaguar also costs thousands less.
Why this comparison? Because dealers have far more luxury compact SUVs in stock this month than they do luxury midsize SUVs.
Ford dealers have more midsize Ranger pickups in stock than full-size F-150 trucks. Depending on which model you choose, some Rangers have larger beds than some F-150s. The two trucks' payload capacities are surprisingly similar. You might save on purchase price, spend less on gas, and get a better selection by considering the Ranger instead.
Adopt Realistic Expectations
The single smartest strategy many car shoppers can adopt is a simple mental shift. Many go car shopping with the most extreme use cases in mind. They might want a 7-seater for a family of four because their parents may visit for the holidays. In their minds, they need more seats for one week out of the year. Others may buy a large SUV capable of towing the boat they take out two weekends a summer.
These decisions can cost us thousands of extra dollars when we might be better off buying a smaller vehicle and renting one for the occasional need.
You don't have to buy a vehicle capable of every single thing you will ever ask your daily driver to do. You have to buy a vehicle capable of doing what you need it to do most days. Most of us can save thousands and get to enjoy driving a different vehicle for a few days by renting for special needs.
Shop Outside Your Metro Area
Would you drive across state lines and back if someone paid you $2,000 to do it? Of course, you would. So, why not expand your shopping area to see if you can spend thousands less with a few hours of driving? Just make sure to research state sales tax laws and inquire about the temporary registration if you buy across the state line.
Better yet, shop from home.
The COVID-19 pandemic did one good thing for car shoppers. It forced automakers to develop better ways for car buyers to shop online. Our research shows that customers who bought online during the lockdowns were happier with their shopping experience.
Nearly every automaker's website now allows shoppers to check the inventory of vehicles all over the country.
Shop-from-home initiatives like General Motors' Shop.Click.Drive and the Hyundai Drive program allow buyers to set up a touchless test drive. Dealers will drop the car off where you live or work and pick it up a few hours later.
Kelley Blue Book's At Home Services allows shoppers to comparison shop, schedule test drives, and even arrange touchless delivery of a new car.
Best of all, these systems let you order a car from anywhere in the country. The precise color and feature combination you want may be hard to find near you this Memorial Day. But you don't need to find it near you. You can order the car from thousands of miles away and have it delivered to your door.
Don't Shop Yet
Lastly, smart shoppers know they don't have to buy a car this holiday weekend.
These market conditions may be with us through much of 2021. Supply problems may get worse before they get better. But they will get better.
The smartest move this Memorial Day may be to stick with your existing car until the microchip shortage has passed.
The least expensive time to buy a car remains the end of the year. Waiting until late December could give supplies time to catch up and leave you shopping when discounts are traditionally at their peak.
Most Related Links :
Business News
Governmental News
Finance News