Automobile
Chevy Teases Corvette Z06 With Cheeky Tachometer Video | Kelley Blue Book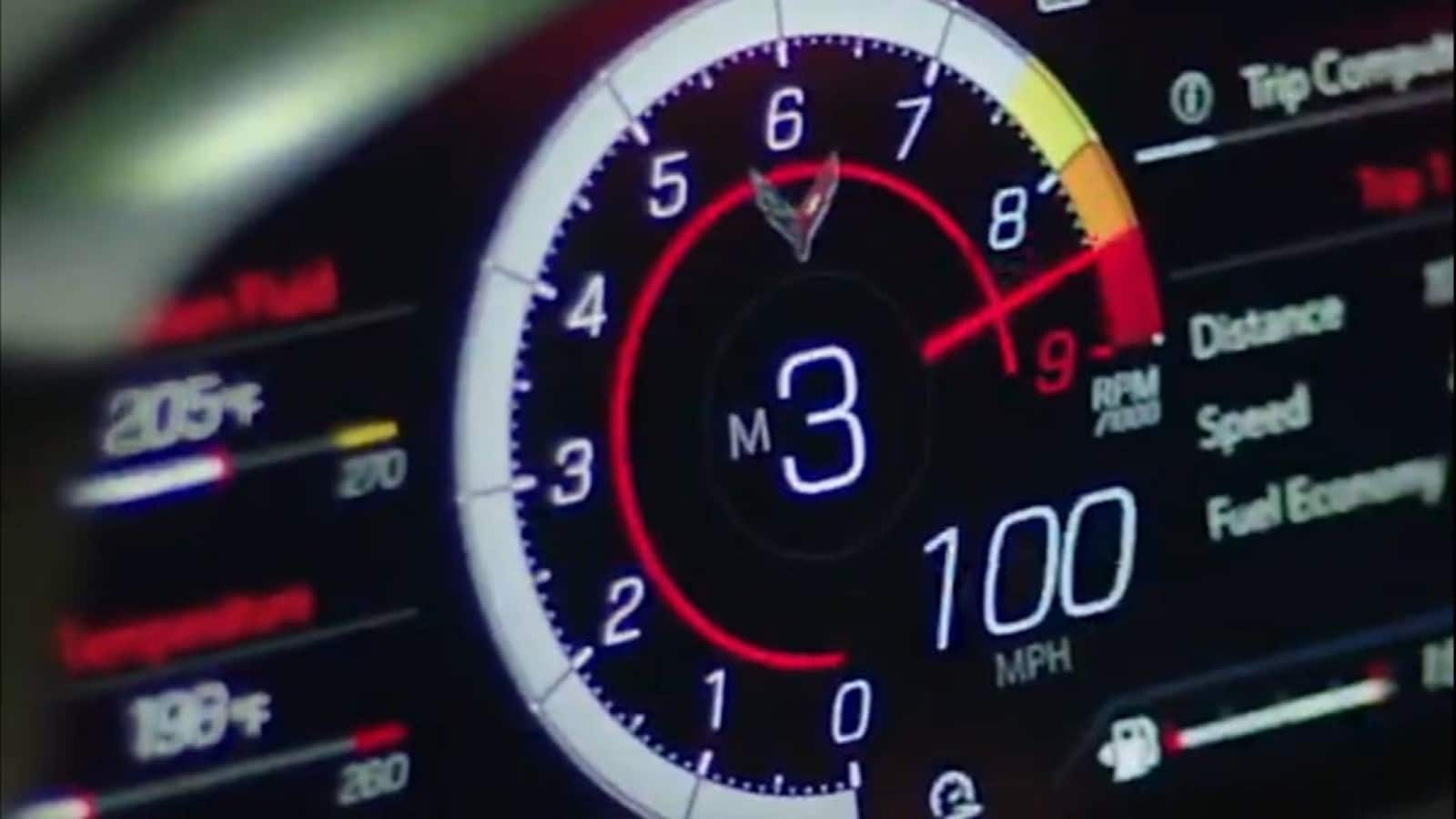 On Wednesday afternoon, about 8,600 minutes before the official unveiling of the 2023 Chevrolet Corvette Z06, Chevy released a video. That was clever.
You see, the video showed the tachometer of the upcoming high-performance model approaching its 8,600 rpm redline. Before shifting into fourth gear. At approximately 100 mph.
The move was sassy confirmation of what's been rumored for months – that the Z06 will carry a flat-plane crank V8 engine. That's a particularly high-revving engine. It's normally associated with Italian supercars (and the Ford Mustang GT350, though Chevy might prefer we not mention that). It creates a high-pitched whine, and powers Chevy's Corvette racing team.
The Z06, for the uninitiated, is traditionally the fastest model of Corvette (though Chevrolet also has a ZR1 moniker in its archives it attaches to the fastest 'Vette some years). It usually shares parts with GM racing cars.
We'll learn more 8,600 minutes from the moment the video appeared, which works out to next Tuesday.
In the meantime, previous teaser photos have shown us that it will feature an aggressive front splitter, reshaped air vents behind the doors to feed that mid-mounted V8, and perhaps a neatly integrated rear wing in standard form, with a more aggressive airfoil available as an option.
Most Related Links :
Business News
Governmental News
Finance News