Automobile
Don't Forget These Road Trip Essentials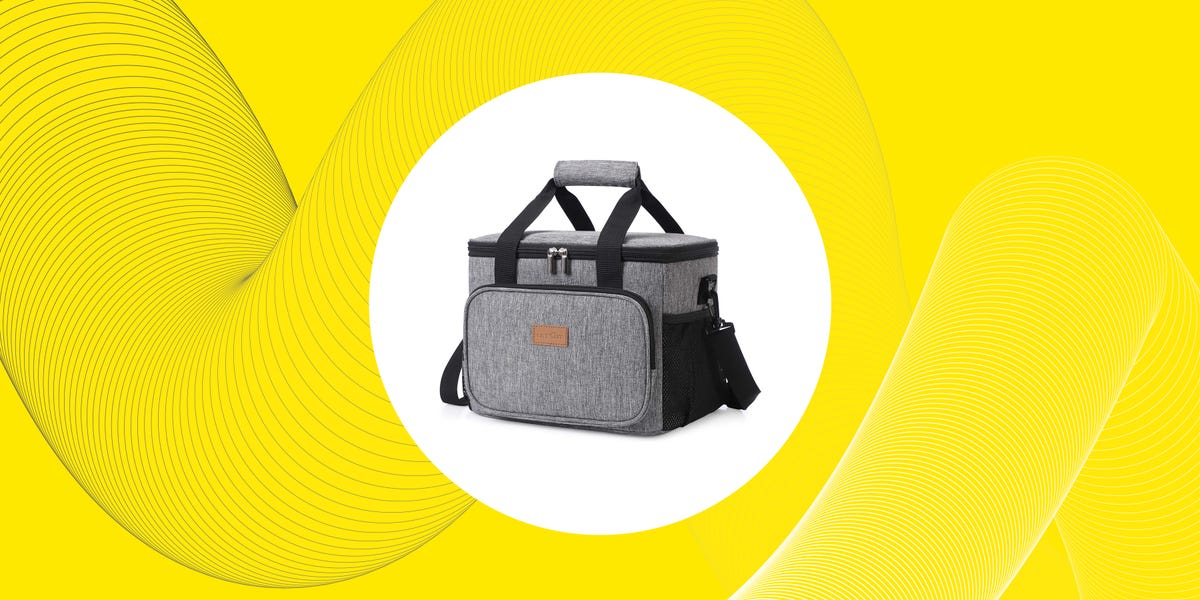 Summer flies by quickly. The gap between bare branches and brown leaves is way too short, which is why it always feels like crunch time when planning summer road trips. As you're working on that packing list, it's imperative that you don't start loading until you've thought of everything.
Amid the swimsuits and sunglasses, make sure to check off some top-rated essentials from Amazon.
Comedies to Watch in the Car on Road Trips
---
1
Sperry Gold Cup Boat Shoe
We love these boat shoes from Sperry. They boast comfort for all-day use and easy slip-on flexibility—and they feel nice on the pedals too. Keeping your feet comfy is essential on a road trip, and these shoes will make them happy. 
2
R&T Crew
If you've got a little car fan in the back seat, subscribe to R&T Crew—the kids' club from Road & Track—and receive themed boxes throughout the year. They're packed full of goodies and games perfect for road trips.
3
4-in-1 Car Vacuum Cleaner
This 4-in-1 machine is a vacuum, tire inflator, tire pressure gauge, and LED work light. It has 5.5 kPa of suction and can fill a flat tire in six minutes. It's nice to have in case of a road trip spill, where you don't want it sitting on the floor. 
4
Insulated Soft Cooler
This soft cooler can hold up to 24 cans, or a full lunch and some snacks. The exterior is constructed with a water-resistant oxford fabric for durability, and the inside is lined with food-grade PEVA foil to keep temperatures low. 
5
Ray-Ban Original Wayfarer Polarized Sunglasses
A good pair of sunglasses goes a long way on the road and can help prevent eye fatigue. These frames are lightweight for long trips, and the polarized lenses dial down glaring light—a helpful perk. 
6
OBD II Scanner
If your check-engine light pops on, use this code reader from Autel to check things out. The interface allows you to read/clear codes and display freeze frame/live data, all while deciphering the code into the symptomatic meaning.
7
Bluetooth AUX Adapter for Car
This Bluetooth adapter allows you to blare road-trip jams and has active noise canceling if you plan on making on-road calls. For music, the sound quality of this little guy is excellent. This one has a long playing time of 16 hours (along with a charging time of 2.5 hours).
8
USB Device Charger
This USB device charger plugs right into any 12V socket and is able to charge both Apple and Android phones. This can be handy when you're blasting music and following GPS directions, which can quickly drain your phone's battery. Just make sure you have your own cord. 
9
Basket-Style Cargo Carrier
If you need a bit more room for your luggage, check out this basket-style cargo carrier. It features an angled shank to keep your luggage high off the pavement and an impressive 500-pound weight capacity. The top rail will help keep your cargo in place, and the black powder coat prevents corrosion. 
10
Vintage-Style Chevy Hat
Summer means sun, and that's exactly what you want to keep out of your eyes. A good hat will keep your forehead from getting red, which means more fun on the trip. We love the vintage-inspired style of this Chevy hat.
11
CraveBox Care Package
You're gonna have munchies on a road trip, and this CraveBox has every kind of snack you could imagine. Ranging from Goldfish to Laffy Taffy, the box comes with 45 assorted goodies. 
12
Repel Bug Spray
Pesky flying creatures can turn a summer trip into an itchy-leg extravaganza quickly, so come prepared with some bug spray. This stuff repels mosquitos, gnats, ticks, and other bugs that lick their chops at exposed skin. With 40 percent DEET and a durability of eight hours, you'll be protected even at the buzziest rest areas. 
This content is created and maintained by a third party, and imported onto this page to help users provide their email addresses. You may be able to find more information about this and similar content at piano.io
Most Related Links :
Business News
Governmental News
Finance News