Automobile
Ford Bronco Reservations Can Now Only be Taken in Person | Kelley Blue Book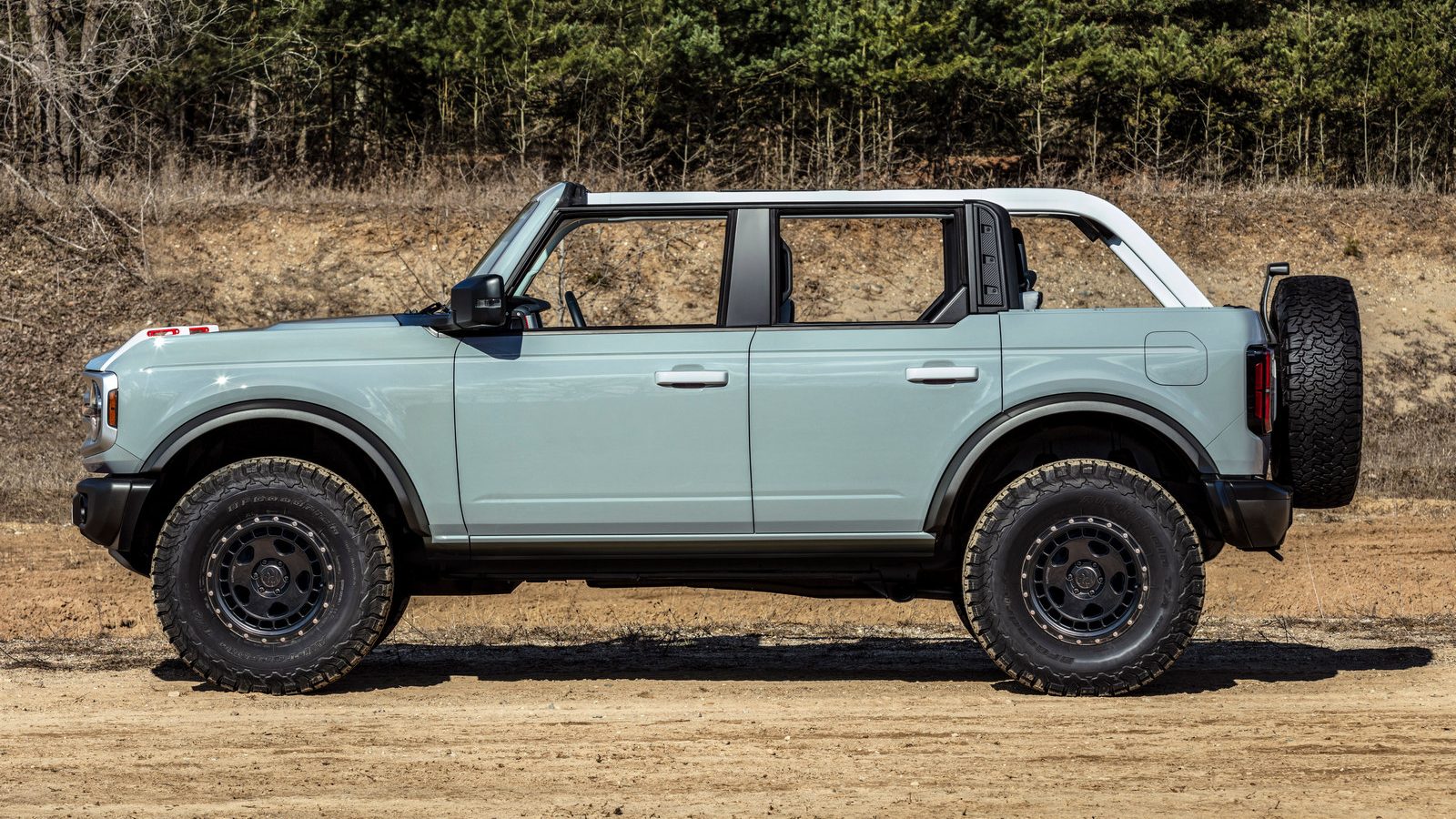 Ford has stopped taking online reservations for its Bronco off-roader. It's still possible to order a Bronco. But you'll have to work with a Ford dealership to do so.
A Sales Success, A Production Struggle
The Bronco has been a critical hit, a sales success, and a production headache. One of the Jeep Wrangler's few historical rivals, the Bronco returned for the 2021 model year after a 25-year hiatus. With retro-inspired styling and serious off-road chops, it's one of the most buzzed-about new vehicles. It even won a prestigious design award given by a group of artists and architects for its evocative look.
It's also been a sales success. Pre-orders stacked up so fast that few Ford dealerships have kept a Bronco on the lot. Most are sold before they ever see the showroom floor.
But the Bronco has repeatedly been subject to roof woes. Of three available roofs – a painted metal hardtop, a molded-in-plastic color hardtop, and a folding soft-top – two have caused production headaches.
Repeated Roof Delays
Supplier issues have caused repeated delays with the metal roof. After months of rescheduling deliveries, Ford finally threw in the towel on it last month and told buyers the metal roof wouldn't be available until the 2023 model year.
Some plastic roofs, meanwhile, have developed unsightly cosmetic issues when exposed to water and high humidity. Ford believes it has corrected the problem. But some roofs with aesthetic problems have made their way into owners' driveways. Earlier this month, the company announced plans to replace every plastic Bronco roof with a reformulated version.
We're aware of no reports of problems with soft-top Broncos.
But Orders Aren't Slowing Down
Yet, online orders have continued rolling in.
The online ordering process has been relatively quick and easy, while delivering Broncos has been complicated and slow. That has apparently led to some customers being disappointed when a smooth process turns rocky. Ford has decided that the best way to eliminate that risk is to have a dealership guide customers through the ordering process.
The Detroit Free Press obtained a memo sent to Ford dealers, which explains that dealers should "help with the ordering process, delivery timing expectations, and build specifications. For example, dealers can best guide if a customer may be able to get a stock vehicle that's already built or scheduled."
Ford Needs to Get Good at Online Orders
Our own research has shown that many buyers prefer to interact with dealers as little as possible. And Ford has every reason to perfect the online ordering process. The automaker has already accepted more than 100,000 online reservations for its upcoming F-150 Lightning electric pickup.
But, given the wrinkles in the Bronco's rollout, requiring buyers to work in person with someone who can help them navigate the process might be a smart decision at this time.
Most Related Links :
Business News
Governmental News
Finance News