Automobile
GM Working on NASA's Next Moon Rover | Kelley Blue Book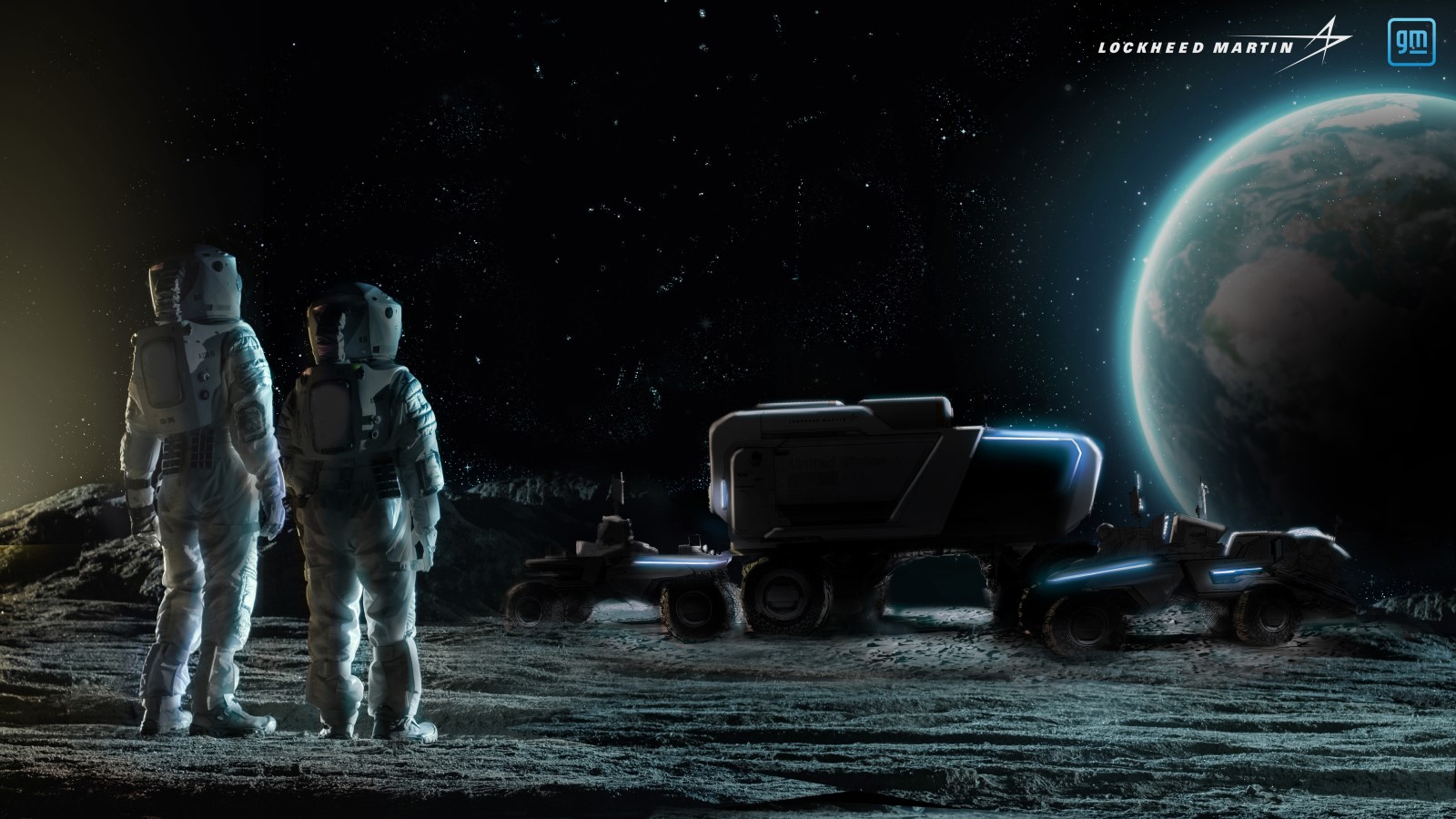 General Motors is back in the moon buggy business. The automaker is teaming up with Lockheed Martin "to develop the next generation of lunar vehicles to transport astronauts on the surface of the Moon, fundamentally evolving and expanding humanity's deep-space exploration footprint."
NASA challenged the industry to submit ideas for updated lunar rovers last February. The effort is part of the Artemis program (named for the sister of Apollo), which aims to put "the first woman and next man on the Moon" starting in 2024.
GM Built the Last Moon Rover
GM has been there before. The company was one of two major contractors that worked together to design and build the only lunar surface vehicle that has ever carried humans on the moon.
The 1969 GM/Boeing Lunar Roving Vehicle had a top speed of 8 mph, a curb weight of 460 pounds, and a range of about 57 miles on one 36-volt silver-zinc potassium hydroxide battery (not rechargeable). We should note that the astronauts never traveled more than 4.7 miles from their landing site in one. NASA safety rules dictated that they be able to walk back with the oxygen supply they could carry with them if the rover should break down.
Perhaps their most fascinating feature was their wheels. Lack of an atmosphere makes keeping your tires inflated hellish. So GM designed spun aluminum and zinc mesh wheels, covered in titanium chevrons to create a contact patch.
GM and Boeing built four, at a total cost of $38,000,000 (call it an MSRP of $9.5 million). Three remain on the moon. Engineers used the fourth for spare parts.
The Next One May Look Nothing Like It
GM is working with Lockheed Martin rather than Boeing this time around. The two have not won a contract to build the rover – they are simply teaming up to submit possible designs. There's no reason to believe other automakers couldn't collaborate with other aerospace companies to submit competing designs.
Whatever hood ornament it wears, the next rover is likely to have little in common with the 1969 model.
NASA is calling the Artemis rover the Lunar Terrain Vehicle, or LTV. NASA didn't specify much about the vehicles in Request for Information. But experiments proposed for Artemis have called for everything from small autonomous drone vehicles to large, enclosed rovers with their own airlocks and sealed environments.
An artist's conception released with GM's announcement appeared to show a large, sealed-cab vehicle and two small autonomous rovers.
GM says, "the next-generation lunar vehicles are being designed to traverse significantly farther distances to support the first excursions of the Moon's south pole, where it is cold and dark with more rugged terrain."
GM Cites Battery Expertise
In announcing the project, GM touted itself as "a leader in battery-electric technologies and propulsion systems" and said it could "use autonomous technology to facilitate safer and more efficient operations on the Moon."
The company also cites its Ultium battery system – the modular battery designed to power many upcoming GM electric cars. It is already found in the forthcoming Cadillac Lyriq and GMC Hummer electric vehicles.
Lessons Learned May Affect Future Cars
Returning to the moon is exciting, and it's interesting to ponder what expertise GM might bring to a new rover — and what GM learns from its attempt to build the LTV. Perhaps the greatest challenge in space flight is the simple matter of weight. Every additional pound lifted into orbit requires additional thrust and additional fuel.
Electric vehicles, as we know them today, are heavy. Most of their weight is located in their lithium-ion battery packs. Research aimed at driving down the weight of a vehicle and its battery could benefit generations of future cars.
Most Related Links :
Business News
Governmental News
Finance News