Automobile
Next Jeep Grand Cherokee Appears Wednesday | Kelley Blue Book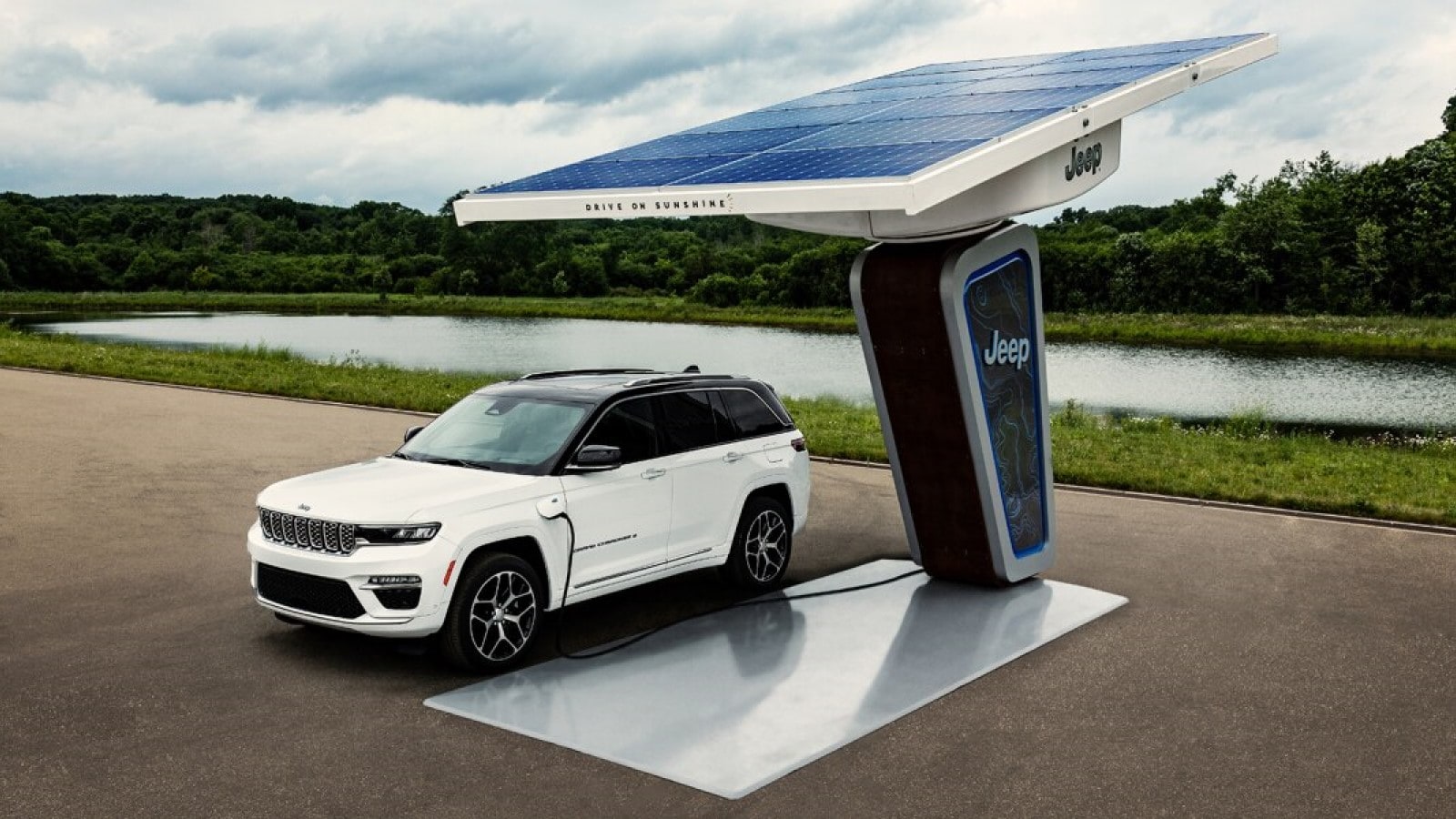 Americans buy more SUVs than cars and trucks combined. There will be more than 100 to choose from in the 2022 model year. Yet, there are only a handful of truly iconic sport utilities – cars that nearly every American can picture accurately in their mind at the mere mention of their names. One of that handful is getting a new look.
On Wednesday, the 2022 Jeep Grand Cherokee will have its debutante ball. Here's what we know:
A Bigger Sibling We've Already Seen
The 2-row Grand Cherokee is a vehicle that millions of families have made part of their lifestyle, but this year, it has a 3-row big sibling. Jeep released the 2021 Grand Cherokee L earlier – it's already on dealership lots – and it tells us most of what we need to know. The two vehicles look largely the same, though the L is stretched to accommodate that third row. They will likely feature most of the same mechanical bits.
The L starts at $36,995, plus a $1,695 destination charge (one of the highest in the automotive business). Prices can climb to over $60,000 with more luxurious trim levels and options.
The Grand Cherokee is likely to cost a few thousand dollars less.
A More Tailored Look
Jeep has circulated images of the 2022 model for months. It's a handsome vehicle. A two-tone look, black above the beltline, is new and adds sophistication. The famous seven-slot Jeep grille is there, of course, but the slots are wider now. The grille leans forward while the greenhouse slouches back, giving it a casually poised feel.
An Upscale Cabin
If the Grand Cherokee L is anything to go on, the Grand Cherokee may have one of the most stylish cabins in its class. Its split-level dash looks upscale.  Its big Uconnect infotainment screen is canted slightly toward the ceiling – a touch we haven't seen much.  Leather seats on upper trim levels are quilted.
Probably Three Powertrains, One a Plug-In Hybrid
The standard Grand Cherokee is likely to feature Jeep's familiar 3.6-liter Pentastar V6, making a little under 300 horsepower. In the L, it comes mated to an 8-speed automatic transmission, and there's no good reason to expect a change for the 2-row model. Shoppers looking for more power will have the option of a 5.7-liter V8, making around 350 horsepower.
For the first time, Jeep will offer a plug-in hybrid 4xe model (that's "four by E" in Jeep parlance). The same powertrain is available on the Wrangler 4xe. It pairs a 2.0-liter turbocharged 4-cylinder engine with a small electric motor, giving it 375 horsepower. That combination is good for about 21 miles of electric-only driving before the gasoline engine kicks in in the Wrangler. The Grand Cherokee is larger and heavier, so we'd expect to see a slightly lower figure.
Class of 2022: All the New and Redesigned Cars, Trucks, and SUVs
Most Related Links :
Business News
Governmental News
Finance News