Automobile
Non-Owner Car Insurance: Everything You Need to Know | Kelley Blue Book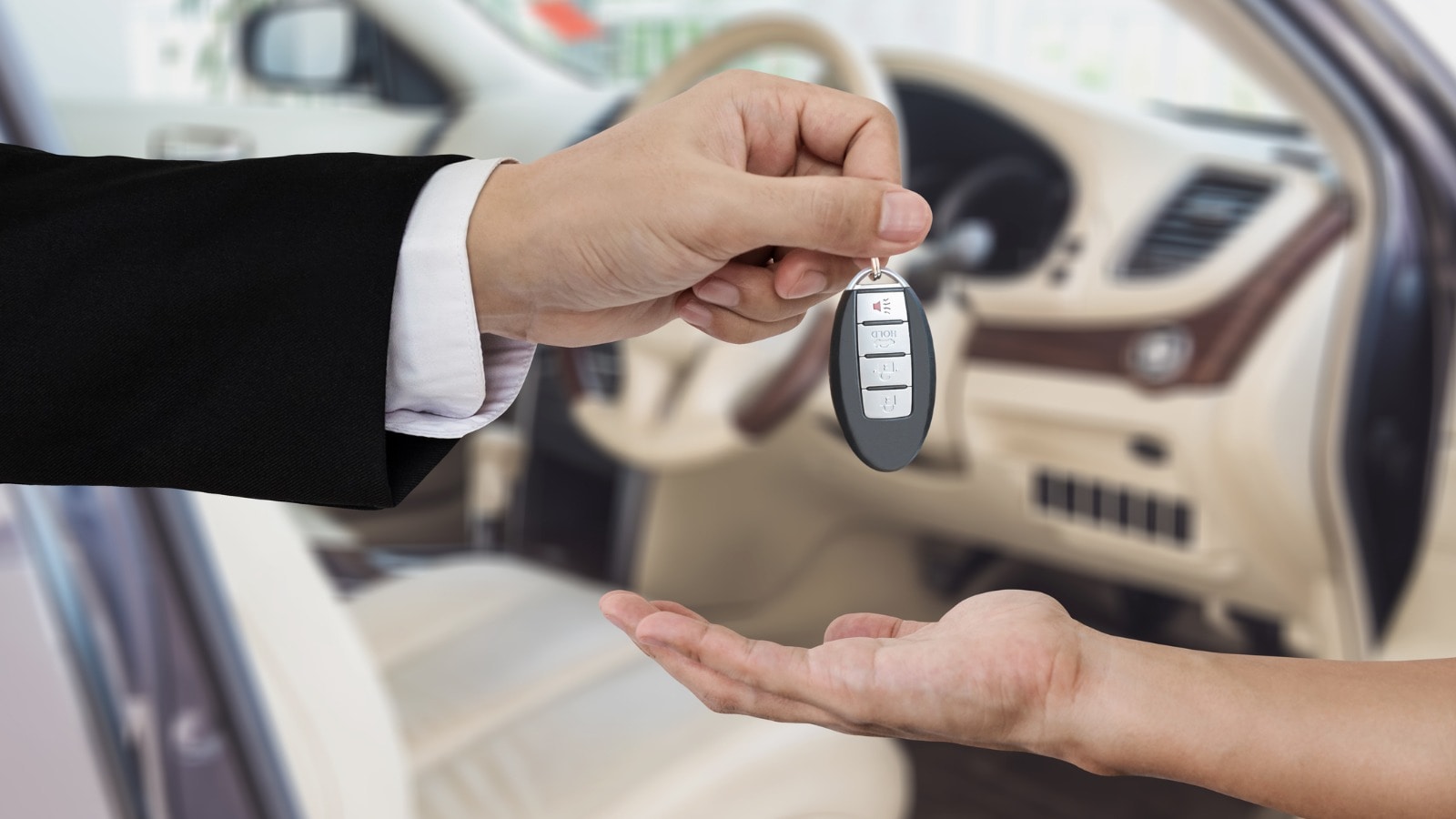 If you drive but don't own a car, getting non-owner car insurance might make sense. That's because purchasing a traditional auto insurance policy probably doesn't.
Not everyone who drives owns a vehicle. Some people rent cars when they need one. Others may borrow a set of wheels from a friend or family member. It can help you meet your state's minimum insurance requirements, protect you from a financial loss if you're responsible for an accident, or show proof of insurance coverage.
We'll tell you all about non-owners car insurance, including what it covers and what it doesn't, plus when you might need it so you can determine if it's right for you.
What is Non-Owner Car Insurance?
Non-Owner car insurance provides personal injury and property damage liability coverage to people who don't own a vehicle but drive sometimes. It may come in handy if you frequently rent cars, borrow other people's vehicles, use car-sharing services, or need to show proof of insurance to keep your driver's license.
RELATED STORIES: If I Don't Have a Car, Do I Need Auto Insurance?
What Non-Owner Car Insurance Covers
Non-owner car insurance provides liability coverage if you cause an accident. It can help pay for:
Medical expenses for the driver and passengers in other vehicles involved in the accident.
Vehicle repairs or other property damage you cause to someone else.
Legal fees, court costs, and damages if someone sues you for causing the accident.
Depending on where you live and the insurer, non-owner car insurance may also provide:
Uninsured/underinsured motorist coverage (UM/UIM).
Medical payments/personal injury protection coverage (MedPay/PIP).
These coverages can help pay for you and your passenger's injuries if you're in an accident.
Typically, non-owner car insurance is secondary coverage that kicks in after the primary coverage on the vehicle pays. It can help protect you if the limits on the primary policy aren't high enough to cover all accident-related expenses.
For example, let's say you borrow your friend's car and get in an accident. The personal injury liability limit on your friend's auto insurance policy is $50,000. But the driver and passenger in the other vehicle sustained $65,000 in medical bills. Your friend's policy would pay $50,000, and your non-owner policy would cover the additional $15,000.
What Non-Owner Car Insurance Doesn't Cover
While non-owner car insurance can help protect you when you're driving a vehicle you don't own, it doesn't pay for everything, including:
Damage to your car. Non-owner car insurance doesn't include collision or comprehensive coverage. So, it won't pay to repair damage to the vehicle you're driving.
Your injuries. If you have liability-only coverage, it won't cover injuries you or your passengers sustain. (If your policy includes MedPay or PIP, your injuries may be covered.)
Your personal belongings. If you had a laptop, cell phone, or other personal property in the car with you, non-owner car insurance wouldn't cover the cost to repair or replace them. But your homeowners, renter's, or condo insurance might.
Other drivers. Non-owner car insurance only covers a single person. So, if someone other than you drives a car you're renting or borrowing, your policy won't cover them.
Is Non-Owner Car Insurance Right for You?
If you don't own a car but drive regularly, a non-owner car insurance policy might be a good option if:
You rent cars often. To drive a rental car, you need liability coverage, which you can buy from the rental car company. But if you rent cars regularly, getting a non-owner policy might be less expensive.
You need to file an SR-22 or FR-44. If you need to file an SR-22 or FR-44 form, you must show proof of insurance. A non-owner policy can provide the coverage you need.
You use a car-sharing service. The car-sharing company should maintain the state's minimum liability insurance on its cars. But that's often not enough to cover expenses from a serious accident. Non-owner car insurance can provide added protection above the company's policy limits.
You want to avoid a coverage gap. Being uninsured may lead to an increase in your rates. So, some people choose to buy non-owner car insurance to avoid a coverage gap. But David Miller, vice president of The Plexus Groupe, a national insurance brokerage based in Illinois, says buying a policy to prevent a gap is extreme. "You should be surcharged if you should've had auto insurance and didn't, but there's no reason why somebody living in Manhattan who doesn't have a car and doesn't need one should get dinged if they move out to the suburbs [and need to buy insurance]." If you have a legitimate reason for not carrying insurance, Miller recommends speaking with an agent to determine whether getting a policy to maintain continuous coverage makes sense.
You borrow cars often. If you frequently borrow cars from friends or family members, having additional coverage can help protect you if the limits on the primary policy are too low.
When to Reconsider Non-Owner Car Insurance
While non-owner car insurance might be the right choice in some situations, it isn't suitable for everyone. It's probably not for you if:
Someone in your house owns a car. If you live with someone who owns a car you drive, you don't need non-owner car insurance. Instead, you should be listed as a driver on their auto insurance policy. And depending on what state you live in and the insurance company, it may be required.
You don't drive often. If you rarely drive, buying liability coverage from the rental car company or relying on coverage from your friend or family member's policy is probably sufficient. But if you're in an accident and the policy limit isn't high enough to cover accident-related expenses, you'll be on the hook for the rest.
How Much Does Non-Owner Car Insurance Cost?
The cost of non-owner car insurance varies based on multiple factors, including the insurer, your driving history, age, policy limits, and more. You might assume that since you don't have a car and aren't driving every day, buying a non-owner policy would be cheaper than getting liability coverage on a standard policy. But that's not necessarily true.
If you're buying a non-owner policy to show proof of insurance because you need to file an SR-22 or FR-44 form, you can expect to pay significantly more than someone with a clean driving record. SR-22 and FR-44 forms will be required for those with the following driving infractions:
DUI convictions
Reckless driving
Accidents caused by uninsured drivers
You will typically continue to pay the increased premium until you no longer need the SR-22 or FR-44.
But even if you have a clean driving record, you might pay more than you expect. "With non-owner auto insurance, you're giving somebody auto insurance that's not tied to a specific vehicle," Miller says. "You could be driving a Corolla or a Corvette." Because the insurance company doesn't know what type of vehicle, where, or how far you're driving, it's difficult to assess the risk accurately. And when there's uncertainty, Miller says the insurance company is likely to charge more.
What is an SR-22 or FR-44 Form?
If you have a serious driving infraction on your record, such as a DUI, your state may require you to have an SR-22 or FR-44 form. Your insurance company files the form on your behalf to show that you have at least the minimum amount of insurance coverage your state requires.
Where to Get Non-Owner Car Insurance?
Most insurance companies that offer non-owner car insurance will only give you a quote over the phone. You typically can't get a quote or purchase coverage online. But not all traditional insurance companies offer this type of coverage, and some only offer it to existing customers. So, you may need to shop around a bit or work with an agent to find a policy.
Some insurers that may offer non-owner car insurance include:
Geico
State Farm
Progressive
Nationwide
Related Insurance Stories:
Most Related Links :
Business News
Governmental News
Finance News