Automobile
Porsche Unveils Stealthy 911 GT3 Touring | Kelley Blue Book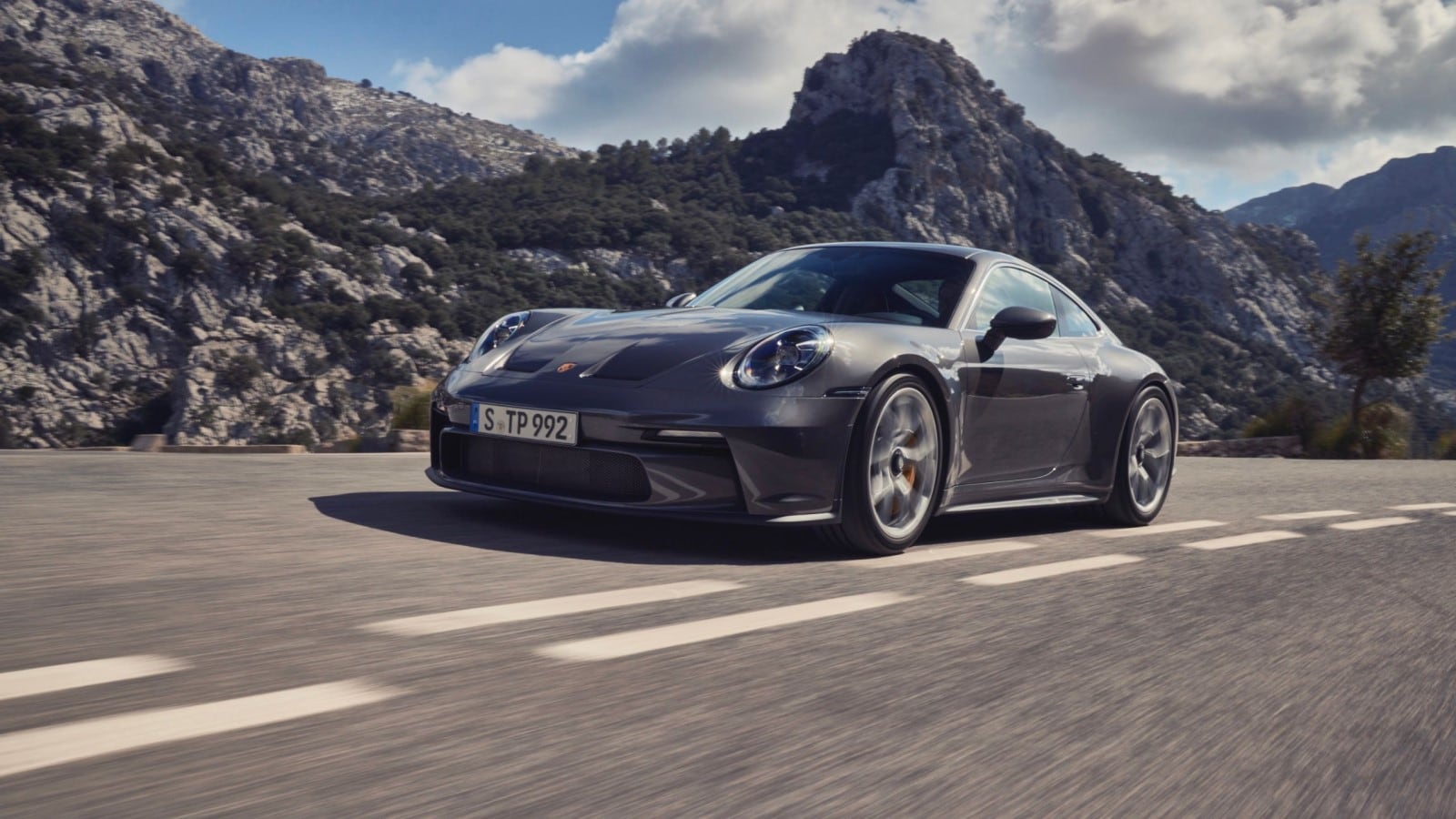 Some drivers want to scream from the rooftops that they own a fast car. Some would rather have a few secrets. Some know that the strongest guy in the room doesn't need to come out and tell you what he can bench.
No one's going to mistake the 2022 Porsche 911 GT3 Touring for a slow car. But it isn't obvious that it's a version of the fastest Porsche. And that's the point.
The Hierarchy of 911s
The 2022 Porsche 911 is the iconic Porsche everyone knows from silhouette alone. In its slowest form, it's a brutally quick car. The 2022 Porsche 911 GT3 is its fastest form. With 502 horsepower, it's good for 0 to 60 mph sprints in just over 3 seconds and a top speed of nearly 200 mph. But it looks more like a race car than something street legal.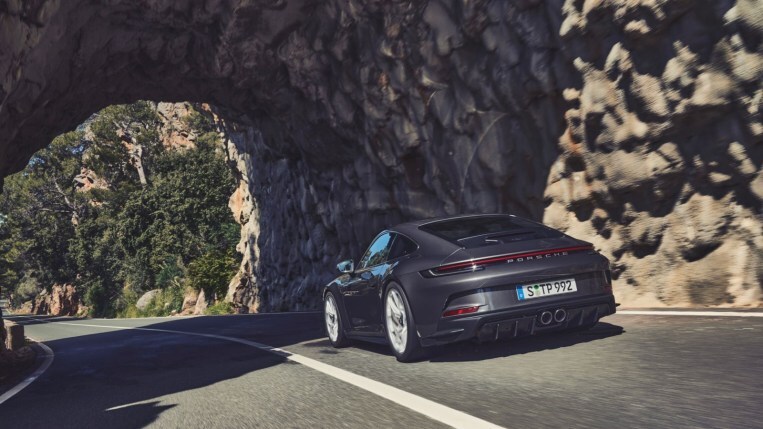 Clark Kent in Car Form
The 911 GT3 Touring dials that appearance back a bit. It costs exactly the same price as the GT3, down to the penny — $161,100, plus a $1,350 destination fee. But it looks more subtle.
It doesn't look like an ordinary 911 – it has the same wide stance, and rear tires so wide that practically the entire car is a contact patch.  But it loses the GT3's enormous swan-neck rear wing. In its place is a hidden rear spoiler that lifts when needed.
That one minor change would be enough to take the car from athlete-in-spandex to athlete-in-a-tailored suit. But, to complete the stealth race car theme, Porsche has also covered the huge air intakes in mesh to deemphasize them a bit. The black lower front fascia of the GT3 is body-colored here.
Inside, black leather replaces the GT3's Alcantara suede.
Into the Phone Booth, and Then The Sky
But, mechanically, the Touring has the same beastly 502-horsepower flat 6-cylinder engine. That engine redlines at an astonishing 9,000 RPM, because Porsche expects you to use it.
The GT3 Touring is available with a 7-speed PDK dual-clutch automatic transmission, or a 6-speed stick…everywhere but in California. Golden State buyers can only choose the automatic thanks to a sound regulation that the state is in the process of updating.
Most Related Links :
Business News
Governmental News
Finance News