Automobile
Report: Next Mazda Miata Will Go Hybrid | Kelley Blue Book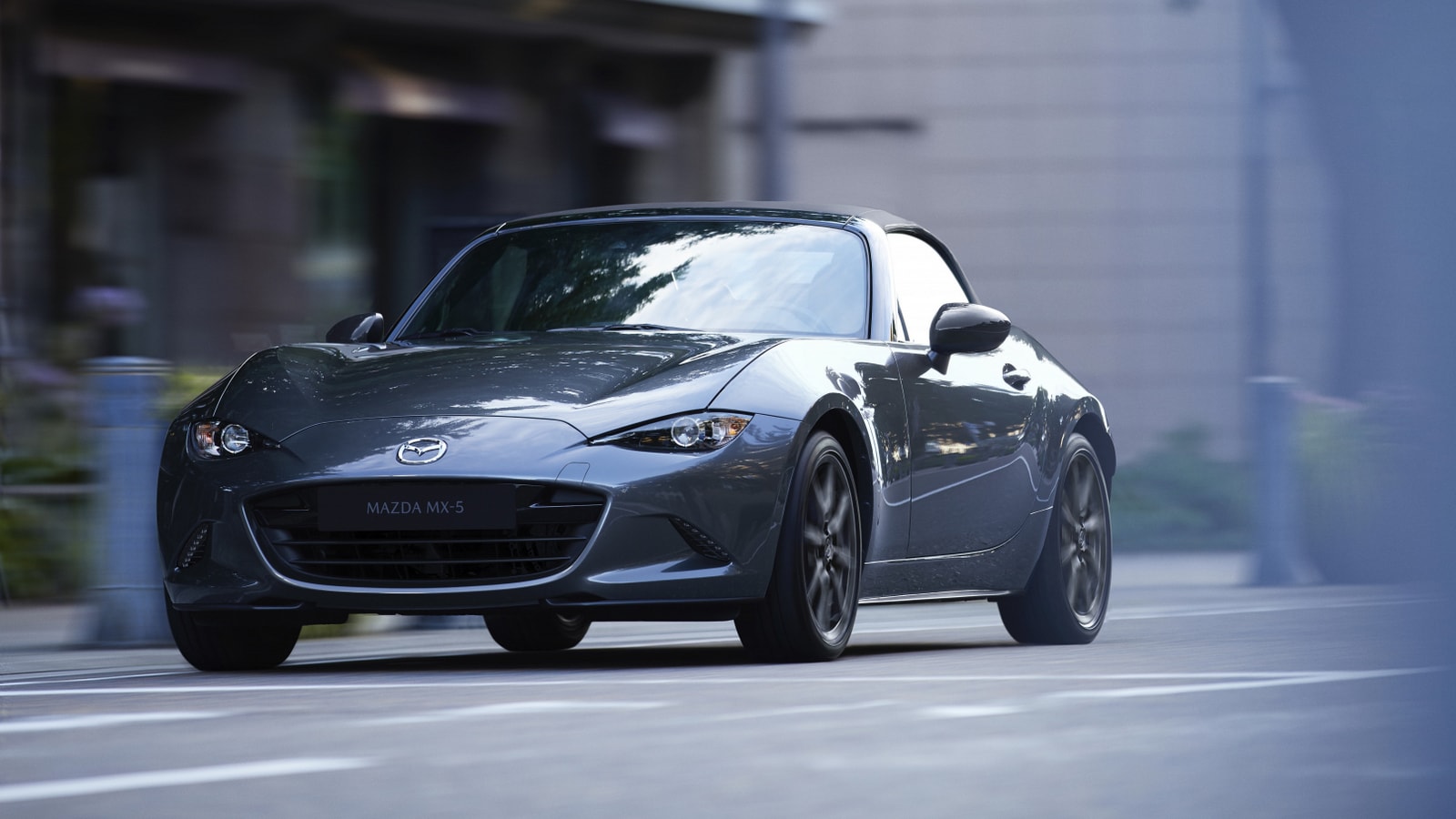 The
Mazda MX-5 Miata
is pretty much the ideal cheap, fun-to-drive car. The roadster has won legions of fans over more than 30 years with a simple formula – small, light, fun, and uncomplicated. Mazda hit on the right mixture early and has succeeded for decades mostly by not messing with happy.
But, with the automotive world moving steadily toward electrification, it may be time to mess with it. But only a little.
A new report in the U.K.'s AutoCar says the Miata is going hybrid.
Just a Mild Hybrid
The little roadster will get a mild hybrid system, AutoCar says, and likely not until the middle of the decade. It reportedly carries the SkyActiv-X engine, a 4-cylinder unit Mazda sells in several European cars but has not yet brought stateside. Mazda claims the engine is more fuel-efficient and responsive than existing 4-cylinder engines, thanks to a new spark-controlled compression ignition system.
The SkyActive-X is mated to a mild hybrid system, giving the Miata a slight power boost and slightly better fuel economy. AutoCar speculates that the move could bring the Miata's 0-to-60 time under 6 seconds.
Could Be an Interim Step
If the report is correct, it's likely to be a temporary solution. Most automakers are rolling out new electric cars over the next few years. Electric motors provide instant power in a way gasoline-powered cars can't easily match. There's now a Kia hatchback (the 2022 EV6) with a claimed 0-to-60 mph time under 4 seconds – a number reserved for exotic cars just a generation ago.
Automakers are working to bring the weight of electric cars down, as batteries remain a heavy element to design around. But EVs are naturally given to the sort of zippy performance Miata owners cherish. We wouldn't be surprised to see one with a battery in place of a gas tank before long.
But, if the reporting is accurate, Mazda will wade gently into any changes to its most beloved model. After all, no one has yet sold an EV with a manual transmission (though Jeep has built one). Mazda might have to coax Miata lovers into electrification gradually and break it to them slowly that EVs don't come with sticks.
Most Related Links :
Business News
Governmental News
Finance News