Automobile
Rivian EVs Get EPA-Certified for 300+ Miles of Range | Kelley Blue Book
It's notoriously difficult to start a new car company. Automotive manufacturing is one of the most capital-intensive businesses in the world. Spinning up a new car company requires deep pockets, deep connections, and a deep well of patience. It requires attracting top designers, ironing out the many inevitable kinks in incredibly complex machines, securing production facilities that can cost nine figures or more, and establishing a dealership network.
Failing at any one of those tasks can be fatal. We see start-ups flare out before delivering a vehicle every year. Many make extravagant promises and never come through.
Right now, several new contenders are trying to pull all of that off in hopes of bringing electric pickups to the American market. One of them just got a step closer.
Among the First Electric Trucks With a Range Certification
Electric truck startup Rivian has received EPA certifications for its R1T pickup and R1S SUV. The government agency validated respectable range figures for both vehicles.
Full disclosure – Kelley Blue Book's parent company, Cox Automotive, is one of several companies that have invested in Rivian. The companies operate independently. Kelley Blue Book's editorial team has no more contact with Rivian than with any other automaker's public relations department.
The R1T is a full-size pickup truck characterized by a separate motor driving each wheel and a modish design with unique oval headlights. It carries a $69,000 starting price – well above the sub-$40k MSRP of the Ford F-150 Lightning but below that of the GMC Hummer EV pickup. The EPA has certified the R1T for 314 miles of driving range.
The tested model used Rivian's midsize battery pack and optional 21-inch wheels. Larger and smaller batteries, as well as different size wheel options, mean that it will be possible to buy an R1T with a longer or shorter driving range.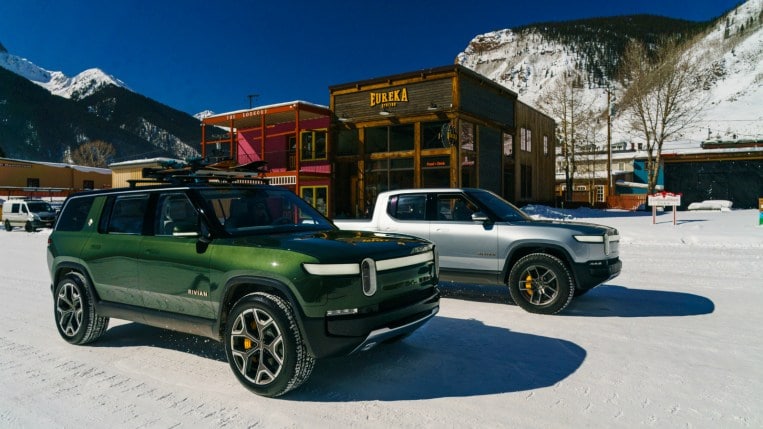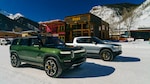 SUV Gets Two Miles More
The R1S is a rugged SUV with largely the same mechanical parts. It starts at $72,500 and boats a 0-to-60 mph time of about 3 seconds. It earns an EPA-certified range of 316 miles, again using Rivian's midsize battery pack and optional 21-inch wheels.
Hard to Draw Comparisons Yet
It's difficult to compare the performance of the Rivians to their competition since none have official EPA numbers. Ford claims the Lightning should achieve a 230-mile rating in its shortest-range configuration and up to 300 miles in its longest. GMC claims as much as 350 miles for the Hummer EV. But the EPA is yet to weigh in on these vehicles.
Most Related Links :
Business News
Governmental News
Finance News