Automobile
Study: Up to 1/3 of Chevy Bolt Owners Not Responding to Recall Over Fire Risk | Kelley Blue Book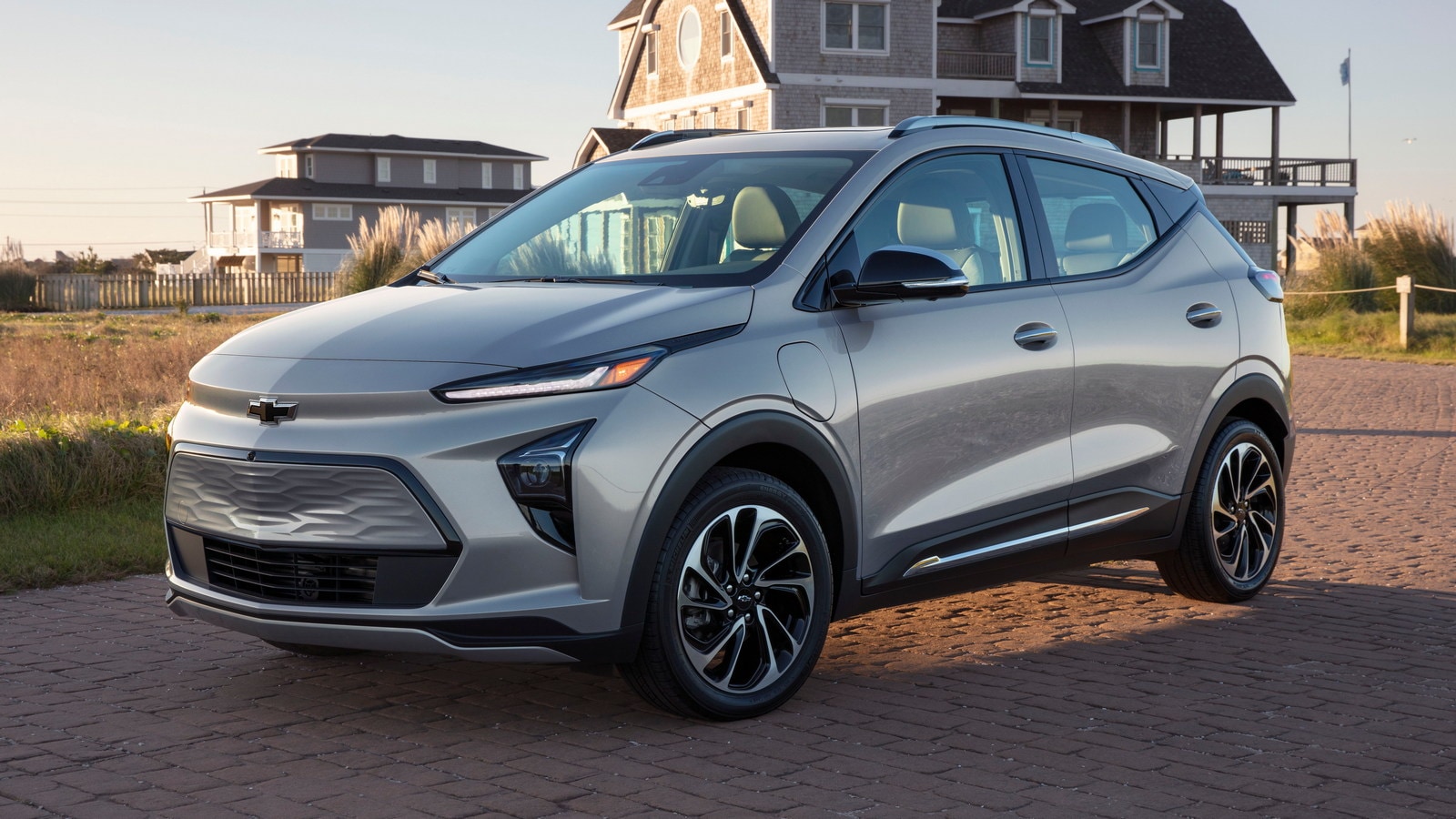 For 10 months, Chevrolet has been issuing an escalating series of recalls of its Chevy Bolt EV and Bolt EUV because defective cells in the vehicles' batteries can unexpectedly catch fire even while sitting unused. The recall now affects every Bolt ever made.
Bolts have been blamed for more than a dozen fires. Fires originating in Bolt batteries have burned down several homes and caused at least two injuries, though thankfully, no deaths.
Study: 30% of Bolt Owners Not Following Fire Safety Instructions
Yet, nearly one-third of Bolt owners may be ignoring recall instructions.
That's the conclusion of a new report from battery monitoring service Recurrent.
With every stage of the recall, Chevrolet has issued instructions telling owners to limit charging their batteries above 90% and avoid discharging the battery to below 70 miles of range. Chevrolet is in the process of replacing battery modules in every Bolt on the road and believes that following the charging limitations may prevent fires until Chevy dealers have had a chance to give each vehicle a new battery.
Recurrent is a service that monitors EV batteries for its subscribers. The company's mission is to provide transparency to increase confidence in pre-owned EVs, helping to accelerate EV adoption.
Since early August, it has monitored the batteries of 1,000 Bolts whose owners subscribe to its service.
The good news – most of them are heeding GM's advice. The bad – about 30% are still routinely charging above 90% or discharging below 70 miles.
Many Potential Reasons
The data may reflect some drivers who have no choice. Recurrent notes, "The Bolt is a popular commuter, and some people might actually require more range than the new guidelines allow, especially in these warm summer months."
But it may also show that some drivers are unaware of the recall.  Automakers use the contact information they have on file to try to reach every owner of a recalled car. But, inevitably, some slip through the cracks.
Worse yet, it may reflect owners who have been notified and are not taking the recall seriously enough.
Recurrent's data may reflect a more highly engaged subset of Bolt owners. It stands to reason that Recurrent subscribers might be more attuned to news about their vehicle than other EV owners.
Drivers Ignoring Recalls is a Serious Problem
The largest recall in automotive history affected 67 million cars on American roads and more than 100 million worldwide. They contained airbag inflators, built by a now-defunct company called Takata, that could explode and send shrapnel into a vehicle's cabin. Despite nearly a decade of publicity, NHTSA estimates that as many as 17 million recalled Takata airbags remain on American roads.
The most recent Takata airbag death occurred in April. It involved a vehicle that went unrepaired after the automaker attempted to contact the owner more than 100 times over a decade to arrange repairs.
"Newer Chevy Bolt owners need to pay attention to this recall now," said Scott Case, CEO of Recurrent. "One hundred thousand batteries can't get replaced overnight given supply-chain woes and high demand for new EVs, so this will take some time."
Most Related Links :
Business News
Governmental News
Finance News