Automobile
Volvo Commits to Sustainable Interiors, No Leather by 2030 | Kelley Blue Book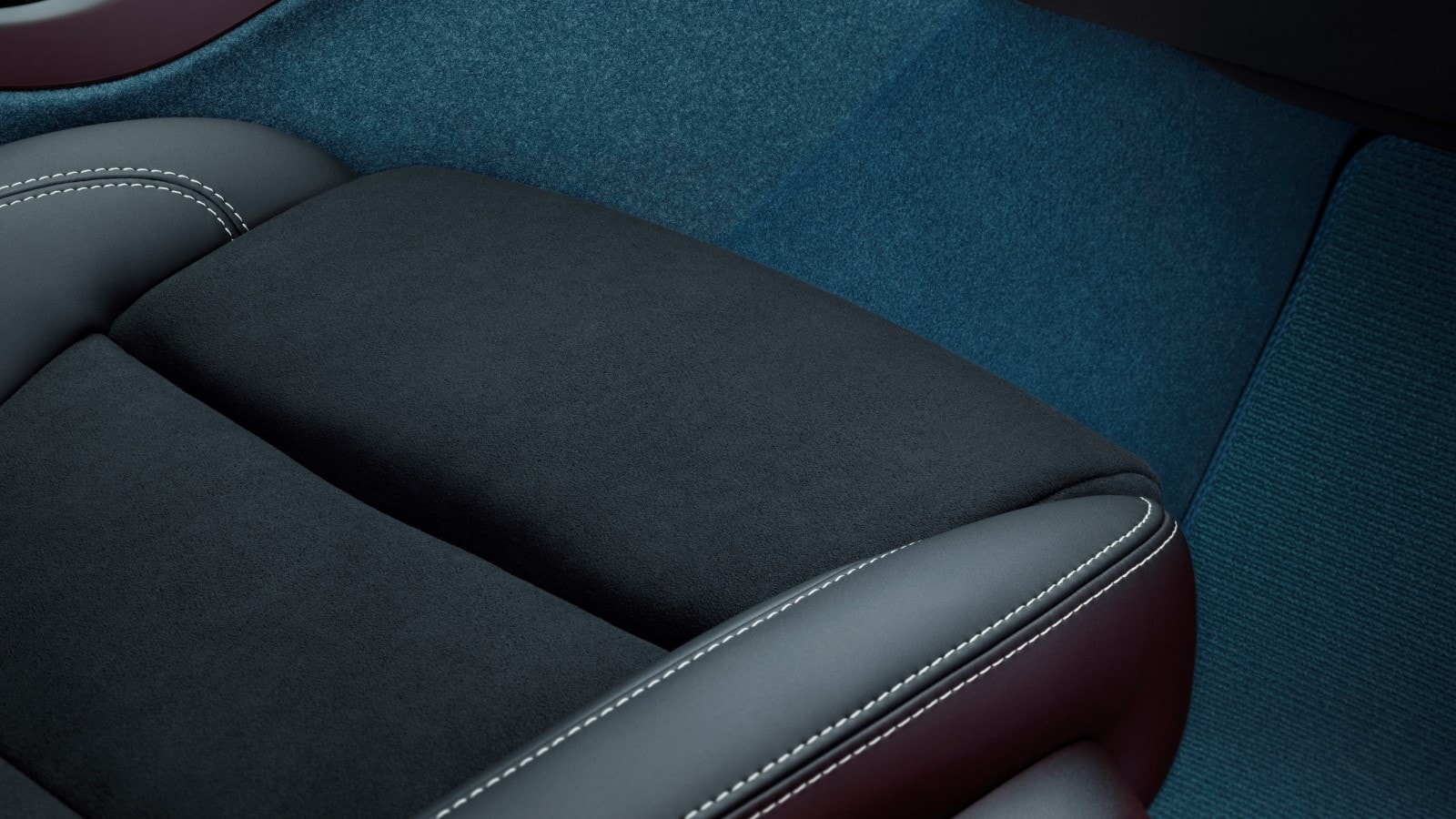 "By 2030," Swedish automaker Volvo says, it "aims to offer only fully electric cars – all of them leather-free."
The all-electric piece isn't news. Volvo announced its intention to move to an all-electric-vehicle (EV) lineup by 2030 back in March. But the commitment to losing leather is new. And it's not just a matter of upholstery.
The company is "working actively to find high-quality and sustainable sources for many materials currently used in the wider car industry," it said in a statement.
It plans for 25 percent of the material used to build a new Volvo "to consist of recycled and bio-based content" by 2025. Volvo "looks to become a fully circular business" – one that uses only recycled or recyclable materials – by 2040.
In place of leather, the next generation of Volvo cars will use Nordico – a leather-like material made from recycled material such as PET bottles, recycled cork from the wine industry, and "bio-attributed material from sustainable forests" in both Sweden and Finland.
The company also uses wool-based fibers from suppliers that pass through a certification process examining animal welfare.
An Industry Trend
Volvo's announcement is part of an industry-wide trend. Vegan leather substitutes are now are being used alongside traditional plastic vinyl to simulate leather upholstery.
Mercedes-Benz has offered its MB-Tex leather alternative since the 1950s. The company has long claimed that it wears better than leather over time. The company has recently experimented with Dinamica, a suede-like fabric made from recycled materials, and Karuun, a compressed-timber material made from reclaimed wood and used for dashboard trim.
Toyota uses its own leather substitute, which it calls SofTex in Toyota cars and NuLuxe in Lexus cars. Toyota says it feels like leather but weighs half as much (a consideration in performance cars) and is easier to clean.
Porsche's Taycan high-performance EV can be optioned in Race-Tex, Porsche's own leather alternative. Tesla advertises its Model 3 and Model Y as animal-free.
The 2022 Ford Mustang Mach-E EV uses ActiveX, a vegan leather alternative, to wrap seats made of soybean-based foam.
Beyond Upholstery
Volvo's commitment to a "circular" build process may be an industry first, but Volvo is not the first company to examine the impact of all its manufacturing processes on the climate. BMW frames its new 2022 iX electric SUV as the company's deepest foray into sustainable manufacturing. The company explored many sustainable manufacturing techniques in building the car. BMW says that building the iX produces 18percent less carbon than traditional building processes. BMW has also invested in a new project to mine lithium for EV batteries more sustainably.
Most Related Links :
Business News
Governmental News
Finance News