Automobile
You Can Now Buy a Mini Without Setting Foot in a Dealership | Kelley Blue Book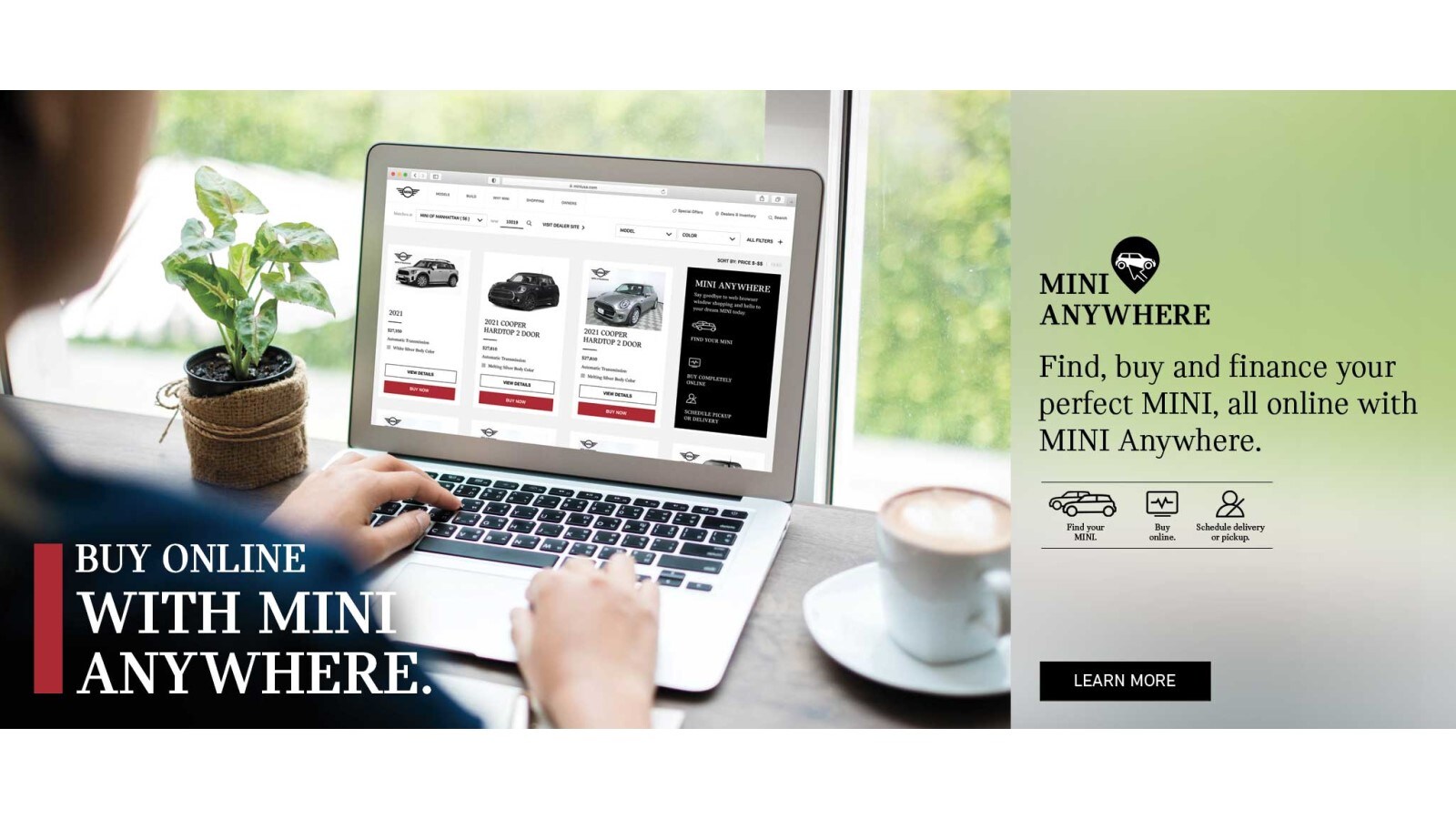 You can now buy a new Mini without setting foot in a dealership or speaking to a dealer in person. The automaker is launching a new online buying experience it calls Mini Anywhere. It is available immediately in California. Mini plans to spread the system to Florida, then Texas, and roll it out nationwide by December.
Complete Online Shopping Experience
Similar to Toyota's SmartPath or General Motors' Shop.Click.Drive program, Mini Anywhere will let buyers complete the entire buying experience online. Buyers can search inventory, select a payment plan, get a firm offer on their trade-in, apply for credit, sign a contract, and arrange delivery of their new car entirely from a computer or phone. The process, Mini says, can take as little as 30 minutes.
Mini's trade-in evaluation process uses Kelley Blue Book data.
Online car shopping was once a radical idea but accelerated during the COVID-19 pandemic. A Cox Automotive study examining the buyer journey during the pandemic found that buyers who purchased entirely online were happier with their buying experience than those who visited a dealership in person.
Kelley Blue Book's own At Home Services let you shop for cars from dozens of brands from the comfort of home.
Mini's internal research showed similar trends. Patrick McKenna, head of marketing, product, and strategy at Mini USA, says the company found that 79% of buyers who had moved most of their shopping online during the pandemic planned to continue buying most products online even after the pandemic ended.
Local Dealership Still Involved
Buyers won't be buying a car directly from Mini. The system still works with Mini dealerships. Dealerships set the no-haggle prices found in Mini Anywhere. In fact, McKenna says, once a buyer has begun the purchase process, dealers will place a sign on the car on their lot indicating that it's currently being sold online.
The system, McKenna says, should also allow buyers far from a Mini dealership to consider a new Mini. Mini's dealership network is robust on the coasts. But the company has just 115 dealers, with very few in some interior states.
Coming Later: Used Cars, Touchless Test Drives
Notably, Mini Anywhere does not allow buyers to arrange for test drives. Some competitors' systems allow buyers to schedule a touchless test drive – dealers will drop off the car at the shopper's home and pick it up at a set time. Mini Anywhere is still expanding, and McKenna says Mini may add this feature later.
Currently, buyers can only purchase a new Mini through Mini Anywhere. The company hopes to add its Certified Pre-Owned inventory to the system by August.
Most Related Links :
Business News
Governmental News
Finance News