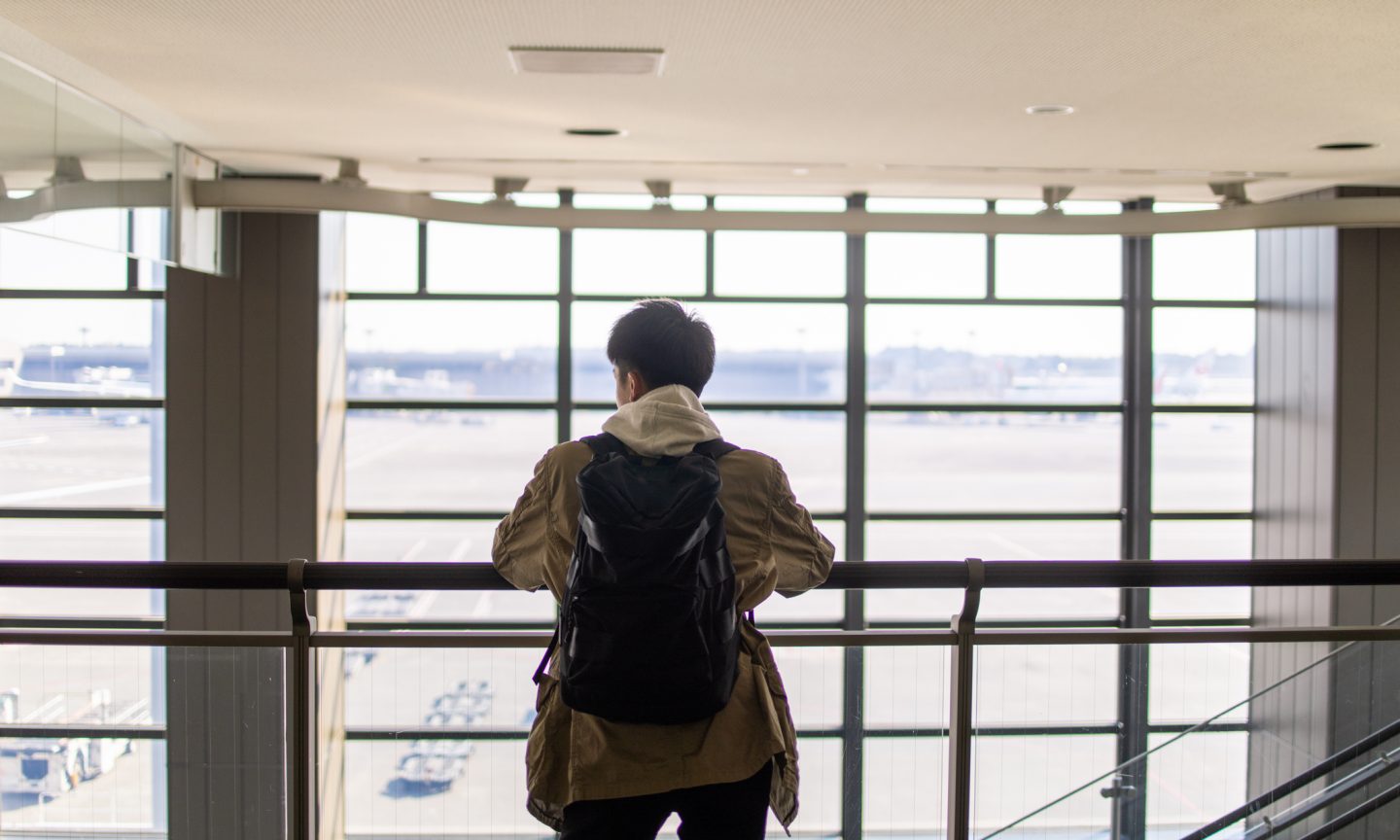 All Nippon Airways, also known as ANA Airlines, is based in Japan with hubs at Tokyo-Haneda and Tokyo-Narita airports. ANA Airlines is a member of the Star Alliance, joining airlines like Air Canada and United, with flights from Japan to destinations across Asia, Australia, Europe and North America.
This guide to ANA Airlines gives you an overview of the airline's frequent flyer program, called ANA Mileage Club, so you can understand all your options for booking award flights on this popular carrier.
How to earn ANA Mileage Club miles
Earn by flying
There are three primary ways to earn ANA Mileage Club miles by flying.
Domestic ANA Flights
To calculate the miles you'll earn for domestic flights, multiply the basic sector mileage (distance flown) by the accrual rate for the booking class. Accrual rates for these flights range from 50% to 150%.
International ANA Flights
Similarly, the way to calculate the miles you'll earn from international ANA flights is the basic sector mileage times the accrual rate of the fare class. Accrual rates for ANA's international flights range from 30% to 150%, with the exception of O, I, R and X fare class flights — these tickets are ineligible for mileage accrual.
Partner Flights
Earning ANA miles when flying a partner airline flight works like flying an ANA flight. The calculation is the basic mileage times the accrual rate of the fare class; however, accrual rates for these flights are driven by the partner airline you are flying, not by ANA.
Partner airlines may change accrual rates and eligible booking classes without notice.
Earn by spending on credit cards
Currently, there's only one credit card that directly earns ANA miles with spending on the card, the ANA Card U.S.A. This card is issued by First National Bank of Omaha and requires a $70 annual fee.
New cardmembers earn 5,000 bonus miles after making the first purchase with the card, plus 1 ANA mile per dollar spent on every purchase. Card benefits include 25% bonus miles when flying on ANA Group flights, lower requirements for ANA Bronze elite status and priority check-in on ANA international flights.
Earn by transferring points
AmEx points transfer at a 1:1 ratio, but may take a couple of days to appear in your ANA Mileage Club account.
For Marriott Bonvoy, points transfer at a 3:1 ratio, with a 25% bonus for every 60,000 points that you transfer at one time. In essence, 60,000 Bonvoy points will get you 25,000 ANA miles.
Nerdy tip: ANA allows you to put an award ticket on hold to give you time to transfer your points in from AmEx or Marriott to book an award flight.
Other ways to earn
Hotel stays. The ANA Global Hotels program allows members to earn ANA Airlines miles when they book a hotel through its hotel booking platform. However, hotel stays booked through ANA Global Hotels may not earn separate hotel points or allow you to utilize your hotel elite status benefits.

Car rentals. Travelers who book regular car rentals may want to do so through ANA Global Car Rental. Similar to ANA Global Hotels, you earn ANA Airlines miles when booking car rentals through the platform. However, you forfeit elite status benefits when booking car rentals in this way.

Online shopping. Shop online through the ANA Global Mileage Mall. Log into your ANA account, click through to the merchant where you want to shop and you'll earn additional ANA Airlines miles on most purchases.
How to redeem ANA Mileage Club miles
The ANA Mileage Club program uses three separate award charts:
No matter which chart you use, award flights must be booked as round-trip tickets. However, you also have the ability to book open jaw tickets and add in a stopover.
Domestic flights on ANA
For ANA Airlines domestic flights, the number of ANA miles required to book a flight is driven by the seasonality — low season, regular season or high season — and the distance.
For example, a round-trip domestic flight on ANA during the low season between Tokyo-Narita and Osaka will run you 10,000 miles total.
International flights on ANA
There are three factors that determine the number of miles required to book an ANA Airlines international award flight: zones of your travel, seasonality and class of service. To estimate the number of ANA Mileage Club miles you'll need to redeem for your flight, find the zone of your travel first, followed by the seasonality and then the class of service.
For example, a round-trip ANA business class flight from Chicago-O'Hare to Tokyo-Haneda during the low season requires 75,000 ANA miles.
Partner flights
The number of miles required for ANA airline partner award flights is based upon the zones of your travel and class of service.
For example, a round-trip TAP Portugal business class flight from Boston to Lisbon requires 88,000 ANA miles.
You can also book Round the World award tickets with ANA's Star Alliance partners. The miles required vary based on distance flown and ticket level. ANA Mileage Club members who live outside of Japan can add up to eight family members, including themselves, to a joint Family Account for pooling miles and booking award flights. Only relatives within two degrees of kinship are eligible.
Other ways to redeem ANA Mileage Club miles
ANA international upgrades. If you pay for your ticket in cash, you can use miles to upgrade your class of service.

Extra bags on ANA international flights. Use miles to pay excess baggage charges when flying between countries.

Gift cards. Redeem miles for gift cards at retailers like Amazon, Hotels.com and Macy's.
How elite status works
There are three elite status tiers in the ANA Airlines Mileage Club elite status program: Bronze, Platinum and Diamond. To qualify for elite status, you must earn Premium Points, which are different from the redeemable miles you earn and spend to book award flights. A portion of these Premium Points must be earned from flying ANA Group-operated flights.
How to get status
Premium Points earned between January and December determine your elite status level for the following year. To calculate the number of Premium Points you earn per flight, multiply flight mileage times fare class times route rate, then add in your boarding points.
The route ratios are as follows:
Domestic Japan flights = 2x.

ANA Group flights between Japan and Asia, Japan and Oceania, and Japan and Vladivostok, Russia = 1.5x.

All other ANA Group flights and Star Alliance flights = 1x.
The number of boarding points you earn is based on the fare class of your ticket.
In addition to Premium Points, Upgrade Points can be given to elite status holders. These special points are awarded to elite status members based on the number of premium points they earned on ANA Group-operated flights between January and December of the previous year. These points can be used for lounge access or seat upgrades.
Mileage Club tier levels
Bronze
The lowest ANA Airlines elite status is Bronze. Members receive this status after earning 30,000 Premium Points, 15,000 of which are required to come from flying on ANA Group flights.
Benefits available to Bronze members include:
Ability to use Upgrade Points for lounge access and seat upgrades.

Premium member service desk.

Early access to booking domestic ANA flights and flight reservations for ANA international award flights.

Priority seat reservations for domestic ANA flights, standby on waiting lists for fully booked flights, and check-in and baggage services.

Additional baggage allowance on international flights.

Priority standby for other flights on your day of departure.

Frequent Visitor E-Channels at Hong Kong Airport.
Platinum
ANA Airlines middle elite tier is called Platinum. This status is awarded after earning 50,000 Premium Points, 25,000 of which are required to come from ANA Group flights.
Platinum members receive all of the benefits of Bronze plus:
Waived advanced seat fees on all ANA international flights.

Access to priority seat and waitlist reservations for international award flights.

Additional baggage allowance on all flights.

Exclusive security checkpoint.

Priority pre-boarding on all ANA flights.

Priority parking lot at Tokyo-Haneda airport.

Complimentary valet parking at Tokyo-Narita Airport.
Diamond
Diamond is the highest elite tier you can earn in the ANA Airlines Mileage Club program.
As a Diamond elite, you receive all of the benefits of Bronze and Platinum elite status, plus:
Dedicated travel concierge when flying ANA from Tokyo-Haneda or Tokyo-Narita airports.

Waived change fees on international flights.

Ability to waitlist for ANA domestic award flights.

Airline miles do not expire.
If you fly ANA airlines this year
The ANA Airlines Mileage Club makes it relatively easy to accumulate miles from flying with ANA and its airline partners, or by transferring points from other partners, like AmEx and Marriott Bonvoy. Its three-tier elite status program rewards members with benefits that can make each status worth pursuing.
ANA Airlines has competitive award prices when redeeming its miles to book award flights, particularly on flights from the U.S. to Japan. The next time you plan a trip to Asia, consider using ANA Mileage Club to book your flight.
How to Maximize Your Rewards
Most Related Links :
Business News
Governmental News
Finance News