Entertainment
Kourtney Kardashian Is Gearing Up to Confront Scott Disick About His DM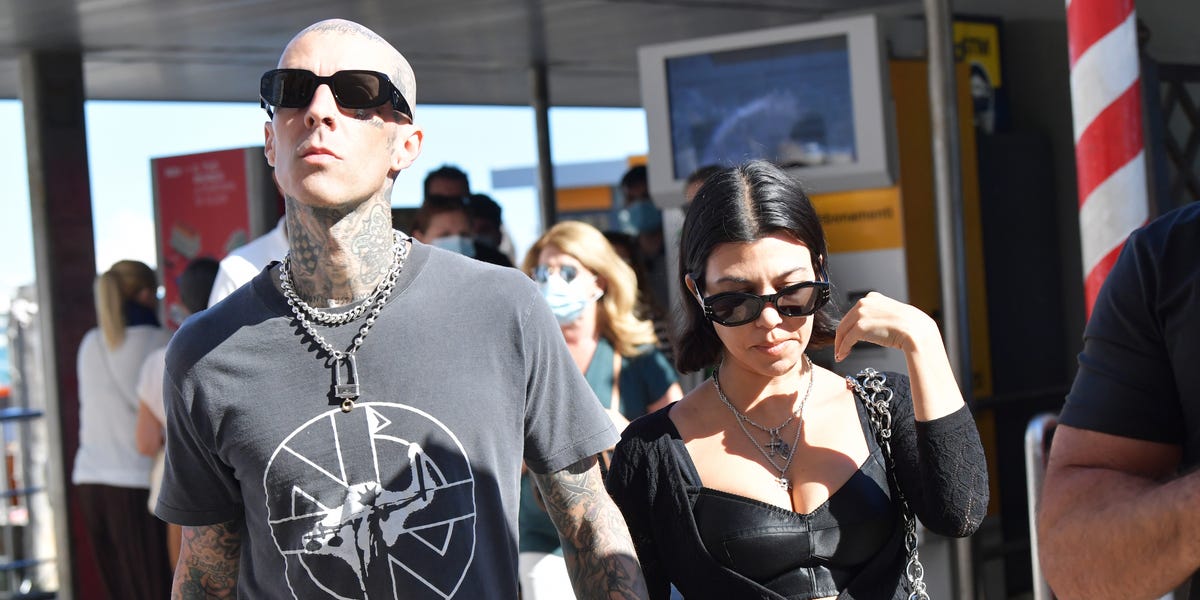 Welp, apparently we're still not done talking about Scott Disick's alleged DM to Younes Bendjima about Kourtney Kardashian and Travis Barker's PDA. Which makes sense considering that it was truly a wild moment in the annals of Kardashian history.
According to a source who spoke with People, Kourtney was "surprised, but not shocked" to see Scott's DM—which, as a reminder, said "Yo is this chick OK!???? Broooo, like what is this? In the middle of Italy."
The source notes that "Scott has always had a difficult time accepting that Kourtney is happy with someone else. He is especially threatened by her relationship with Travis."
Kourtney and Travis are currently still on vacation (they're entirely unbothered in Paris at the moment), but Kourtney does plan to confront Scott about the DM when she gets back home to Los Angeles. Ironically, the two of them have been doing a great job co-parenting lately, which apparently makes this whole mess even more disappointing to her.
"He and Kourtney have been getting along," the source said. "Kourtney is disappointed that he engages in drama when they have been doing well co-parenting. She doesn't get why he felt the need to reach out to Younes. She will confront him about it. For now, she continues to enjoy her trip with Travis."
Scott still hasn't addressed the DM he sent to Younes, and seems to be busy promoting his Talentless line. Meanwhile, Travis Barker is just out here all:
This content is created and maintained by a third party, and imported onto this page to help users provide their email addresses. You may be able to find more information about this and similar content at piano.io
Most Related Links :
Business News
Governmental News
Finance News