Entertainment
Kylie Jenner's makeup artist is launching a range of makeup brushes and they are PHENOMENAL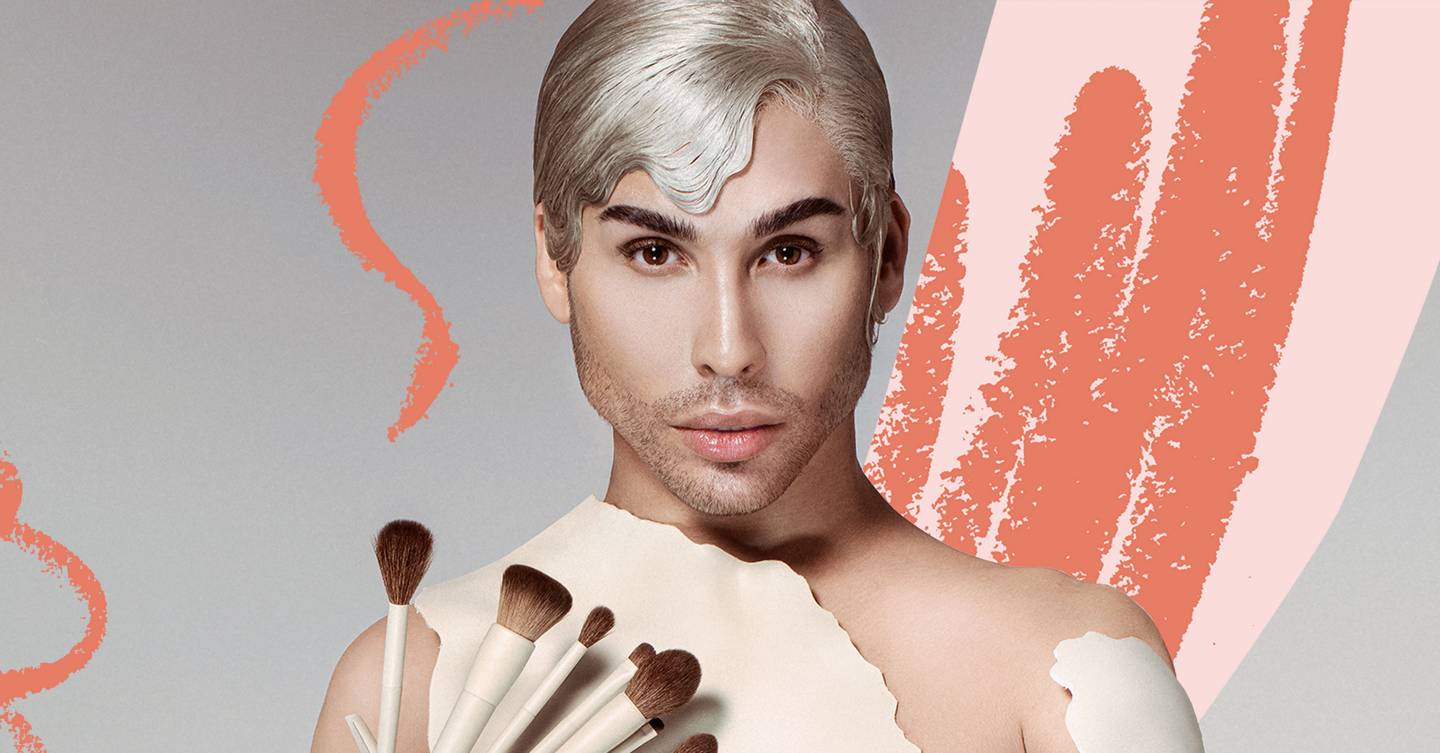 Any Kardashian-Jenner stan worth their salt will already know who Ariel Tejada (aka @makeupbyariel) is. And if you don't, you'll have definitely come across his work. He's responsible for painting the faces of some of the world's biggest celebs (Kylie Jenner, Kim Kardashian, Shay Mitchell, Rosalia, to name a few). And with 2.4 million Insta followers – and counting – he's a star in his own right.
Credit where it's due: Ariel's finesse with a makeup brush is insane. He's built up a reputation for creating the most perfect looking skin and immaculate soft glam. Plus, his unconventional ascent is proof that if you want something, you need to go out and take it. As a fledgling 19-year-old makeup artist from Brooklyn, he DM'd celebs asking to do their makeup and telling them he'd blow them away. But it was Kylie Jenner who slid into his DMs after spotting Insta posts of his makeup looks.
Six years on and Ariel is responsible for some of Jenner's most high-profile makeup looks including that MET Gala moment and GLAMOUR's very own front cover with Kylie.
GLAMOUR's incredible AW18 cover star, Kylie Jenner, gets candid about her insecurities, pregnancy body and lips
Alongside being his own cheerleader, he's a self-confessed hype queen for his clients. The ultimate goal? To make them feel phenomenal. And because he wants the same for his followers too, he's offering us all a little slice of the action through his latest project: a makeup brush collaboration with TikTok-favourite beauty brand, Morphe.
You heard it here first – Ariel's snatched cheekbones are almost within reach, people. The collection features the Signature Eye 8-Piece Eye Brush Set (£48.00) and Signature Looks 12-Piece Face & Eye Set Brush Set (£95.00), which [link url="
https://uk.morphe.com/pages/morphe-x-ariel-sign-up nofollow="true"]launch from 27th May[/link].
We caught up with Ariel to talk makeup inspo, beauty disasters, ultimate tips and what's left on his bucket list…
How would you describe your makeup style in three words?
Ariel: Nineties glam expensive.
How would you say your makeup style has evolved since you started?

A: When I initially started I had an idea of what I thought my style of makeup was, which was the type of glam that Kim Kardashian was doing or the type of glam that these girls on TV had. I thought I needed to put so much makeup on in order to achieve this look. But then I realized that less is more and that it's more about technique versus how much product you're applying.
How did you get into makeup and how did you get your big break?
A: I've always been into anything related to beauty, whether it was in an art form drawing or whether it was finding beauty in music. I've always found the pretty in everything, so that was kind of an easy transition for me. When I was in high school, I picked up a brush and I did my cousin's makeup for the first time. To me, it was the most incredible feeling to make someone feel special and confident. I was so mediocre in comparison to now but after that, I got such a boost of confidence. My big break was through Instagram. I would just post and DM everyone. It probably was not even a full year into me doing makeup when Kylie reached out to me and from that moment, my life changed forever.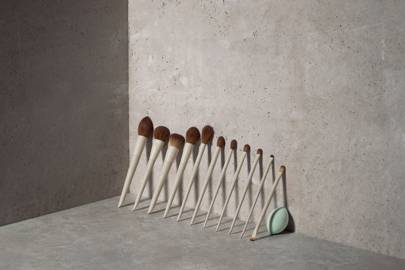 What do you think made you stand out?

A: I wasn't trying to be like any other makeup artists. I was just trying to be the best that I could possibly be. I think authenticity is such a huge part; just finding what that is for yourself and finding your signature. Taking little bits and pieces of what you see and mixing that all to create your own is so important in figuring out what that individuality is for yourself. I think that made me stand out. When I'm doing my clients' makeup, I want the process to be teamwork, in which we both share the experience and make it work together because I didn't get to do that before. Now, I get to work in an environment where I'm able to create together.
What do you think has made you so successful – is it true that you manifested your success by giving yourself a pep talk and telling yourself you could do it?

A: Absolutely. I heavily believe in manifesting and that if you're crazy enough to believe in your own dreams and visualize it, life will show you exactly what you've been putting out. I do it every morning when I wake up, it's like a ritual for me. It goes hand in hand with my skincare, brushing my teeth and taking a shower. It's just a part of me. I stand in front of the mirror and I have my words of affirmation that I tell myself every day and things that I want to manifest for myself and how I want my day to go.
Where do you find your inspiration for the beauty looks you create?
A: I find a lot of inspiration just by looking at my clients and how they do their own makeup. I want to learn the ways that they feel comfortable doing their own looks so that then I can perfect it and adapt that to my technique. To me, it's important to understand how the everyday girl wants to see themselves and just make it. In the end, I find inspiration in people's features for my glam and their own beauty.
What's your favorite makeup look you've ever created and why?

A: My favorite makeup look I've ever created was Met Gala 2016. And it's not because it's the best makeup look I ever did, but it was the base of the Makeup by Ariel signature that was established. From there, it set the tone for what my glam was going to be for the years to come.
What's been your biggest beauty disaster – either on yourself or a client?

A: Once when I was working on a client, I picked up the brush I'd been using for eyeshadow when I was trying to dust off the under-eye. I completely messed up. I had to fix it in under 30 minutes and redo the under eye because it looked like a black eye.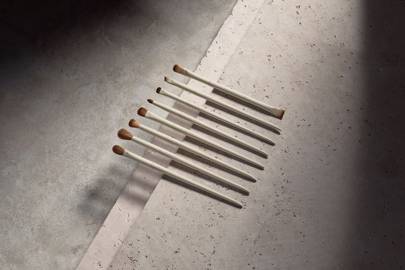 What's your top top tip for incredible makeup?

A: Skincare. It is so important to have a good skincare underneath your makeup in order for your foundation to look nice and smooth.
You've teamed up with Morphe on your own beauty collab – what made you want to do tools (brushes) over cosmetics?
A: I believe that brushes are the foundation and fundamentals of makeup. In order to have the right application, you need the right tools, and what better brand to collaborate with than Morphe. When I think of brushes, I think of Morphe.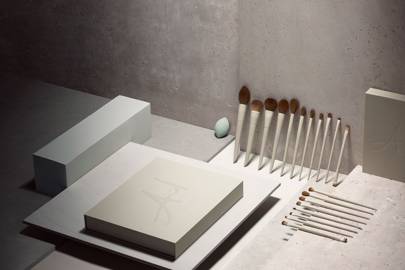 Is there anyone left on your bucket list whose makeup you'd love to do?

A: I'm blessed and highly humbled to be able to work with people that I've always dreamed of working with. I truly can say that I'm living out my dream, but if there was one person that I would die to do makeup for, it would probably be Rihanna.
You have really tight relationships with your clients. Aside from makeup, how do you make them feel beautiful and create special moments?
A: I make it a point to have a very close relationship with my clients, because I'm not just giving them a service, but I'm also there to lift some of the weight off their shoulders. It's important to have that personal connection with someone that you're spending hours with. Keeping the energy light and always finding ways of making them laugh and making them feel beautiful and confident and complimenting the things that truly do stand out about their beauty are ways that I keep elevated and feeling confident.
What makes you feel most beautiful?

A: I feel the most beautiful when I have a haircut, freshly out the shower, and no makeup.
For more from GLAMOUR's Deputy Beauty Editor, Elle Turner follow her on Instagram @elleturneruk.

Most Related Links :
Business News Governmental News Finance News