Entertainment
Monica Lewinsky Says Britney Spears Was "Collateral Damage" Back in the Day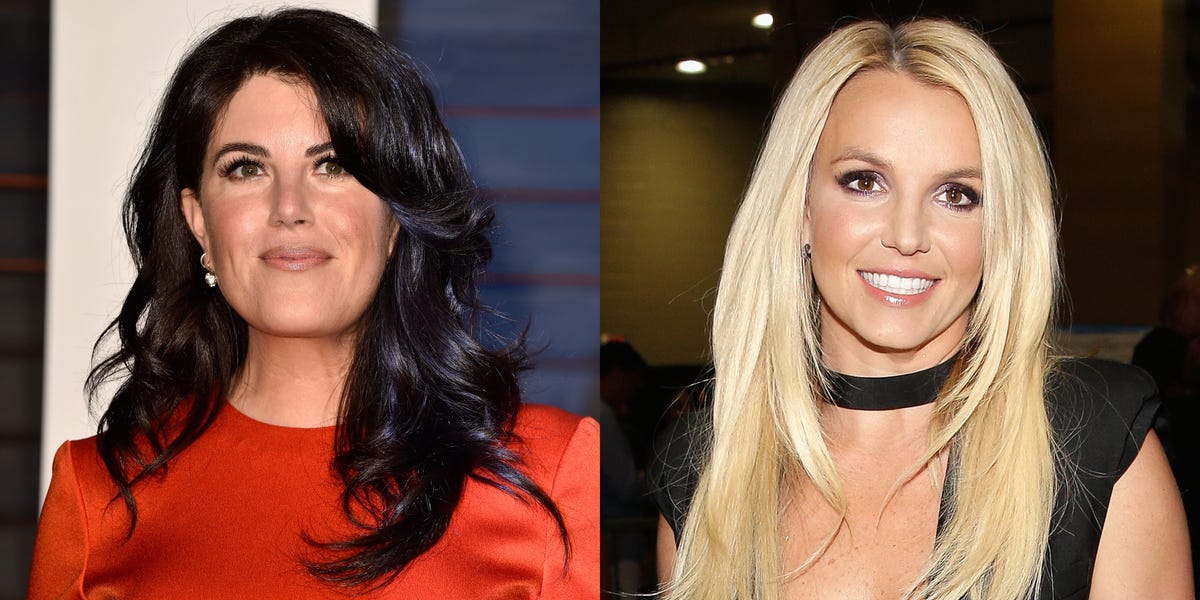 Monica Lewinsky knows a thing or two (or a million) about dealing with public scrutiny. In the '90s, she was at the center of then-President Bill Clinton's impeachment scandal after news of their affair was made public. Monica was just 22 years old at the time and she's been very open about how difficult that time was for her. For a while, the former White House intern was the punchline to just about every joke on late night television and the subject of near-constant criticism in the media.
These days, Monica is owning her story (she's a producer on Impeachment: American Crime Story) and speaking out about the unfair treatment she and other women faced from the mainstream media in the not-so-distant past. In a new interview with InStyle, she compared her situation to the criticism Britney Spears faced in the media in the past.
"I think it's long overdue and wonderful to see it happening for different women in different arenas and scenarios," she explained. "I made a mistake. Britney didn't. There were other young women this happened to, and there's an enormous amount of collateral damage. So I think it's not just an apology to a person; it's an apology to how you've affected a culture. What is sexual agency? What does it mean? It's not surprising that this de-objectifying of women is happening alongside the #MeToo movement. They braid together in a way that makes sense."
In the interview, Monica also revealed that she and Britney actually crossed paths IRL back in the early aughts, and the brief encounter clearly made an impact.
"She was with Justin Timberlake, and she was going into Henri Bendel just as I was leaving," she said of her Britney fangirl moment. "I had my handbag company at the time, and she said she thought the bags were cute. I was beside myself, so I got her some. But at that time I wasn't able to have the perspective to recognize, 'Oh, this is happening to other women.' When the fat-shaming happened to Jessica Simpson [in 2009], I thought, 'Oh, OK. This didn't just happen to me. This is happening now to other people too.' Not that that's a good thing."
It's definitely not a good thing, especially when you consider the mental and emotional toll public shaming and ridicule can have on a person. And if you haven't considered that, don't worry because Monica has been *super* candid about that, too.
"I have a friend I've known for 15 years, and every time I see her, she says, 'I can't believe you're still alive,'" she explained. "Just having survived those past traumas. I've had a lot of growth in the last year in ways that I never would have expected."
This content is created and maintained by a third party, and imported onto this page to help users provide their email addresses. You may be able to find more information about this and similar content at piano.io
Most Related Links :
Business News
Governmental News
Finance News