Entertainment
Rose Matafeo on Starstruck, her new rom-com sitcom that *everyone* will be binge-watching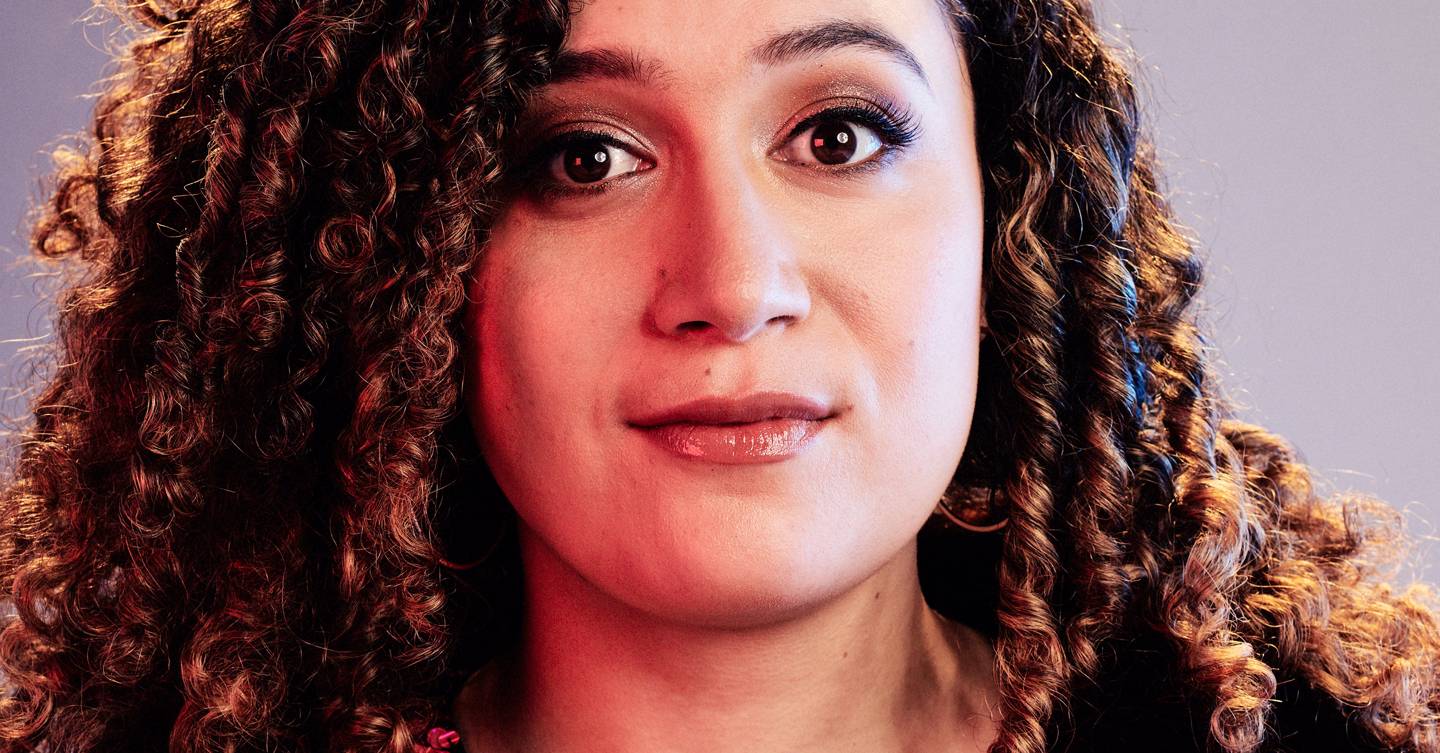 Rose Matafeo, 29, is a staple in the UK stand-up circuit; you probably know her face from regular appearances on panel shows, or from her critically-acclaimed comedy special Horndog. But now, she's set to make her way into the mainstream with Starstruck, BBC Three's new rom-com, with a screwball spin. "It's a gentle, funny rom-com, about a girl and a guy falling in love. Oh and the guy is a celebrity. I probably should put that in. That's how I would describe it to my auntie who doesn't understand what I've made."
Rose plays Jessie, a twenty-something New Zealander based in East London's Hackney, who's juggling two jobs (one as a nanny, and one working at a local cinema). Starstruck follows Jessie as she has a one-night stand with Tom on New Year's Eve, who she slowly realises is actually an incredibly famous film star – then in classic rom-com style, it becomes less of a one-night stand and more of a love story. Tom is played by Nikesh Patel, whose awkward energy and deadpan humour match Rose's perfectly, to create a deeply funny and sweet story. A hug in sitcom form, if you will. Rose tells me why she wanted to write a show in this genre, as we sit on Zoom in our respective homes that just happen to be in the same part of London that Starstruck is filmed in: "When it came to like the idea of what am I going to make as a television show, I wanted to make something that I would want to watch. And I am such a rom-com fan. I'm a fan of classic romance films as well as screwball comedies. I think love stories are just compelling narratives. And I think that's something that keeps you watching from the first episode to the last – that potential of romance".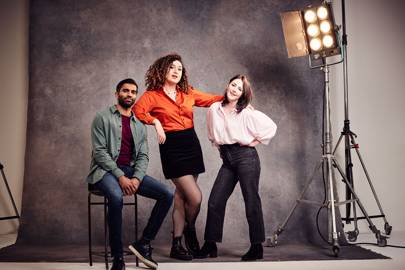 Matafeo's career began at just 15, when she started doing stand-up in her hometown of Auckland, NZ, she then worked as a presenter before moving to the UK in about 2015. Since then, she's steadily risen in popularity – in 2018 she was the Edinburgh comedy award winner, starred in the film Baby Done, had her comedy special Horndog homed on BBC Three, and now Starstruck. "Jessie loves films. She loves movies. She's a real nerd when it comes to that. And that's something I very much share with her. But I think Jessie is more confident than I am." I tell her it's nice to see women represented who aren't either super high-flying career hashtag girl bosses or depicted as unhappy, lovesick messes – women who are just living normal lives, that they're happy with, agreeing she tells me: "I think that's a real, like underrepresented sort of character, especially particularly with women. There have been so many male characters who are slackers or a 'dude' with a Big Lebowski vibe about them – you always see that with male characters and we don't see that with female characters so much. And I love that about her. She's just happy. I'm not like that at all. I'm highly anxious, ambitious, and very hard on myself. This character is me playing me with no anxiety."
According to Stand Up Comedian Gender Ratio, just 11.8% of stand-ups are women, and over 62% of stand-up comedians are White. Given that, what advice would she give to other young women wanting to get into comedy as a career? "Unfortunately we live in a world where I think women aren't actively encouraged or at least not empowered to make good work in every creative sphere, particularly in comedy. So the hard thing is that you can't wait for that to happen. You have got to just go do stuff, get making stuff yourself. Comedy is quite hard and it takes like a decade to figure out what kind of comedian you are, so don't quit. Remember that there are so many sh*t comedians in the world, you just got to come on in – the waters fine – don't be scared, you'll be much funnier than you think."
BBC Three has of late championed women's stories more than most channels; from I May Destroy You, To Fleabag, Starstruck follows in the footsteps of great successes. It says it is on course to become the first UK channel to have most of its comedy either starring, written by, or created by women this year, with a 58% female representation for long-form scripted comedy writing.
Most Related Links :
Business News
Governmental News
Finance News