Entertainment
TikTok taught me how to do butterfly bob locs and this is how it turned out…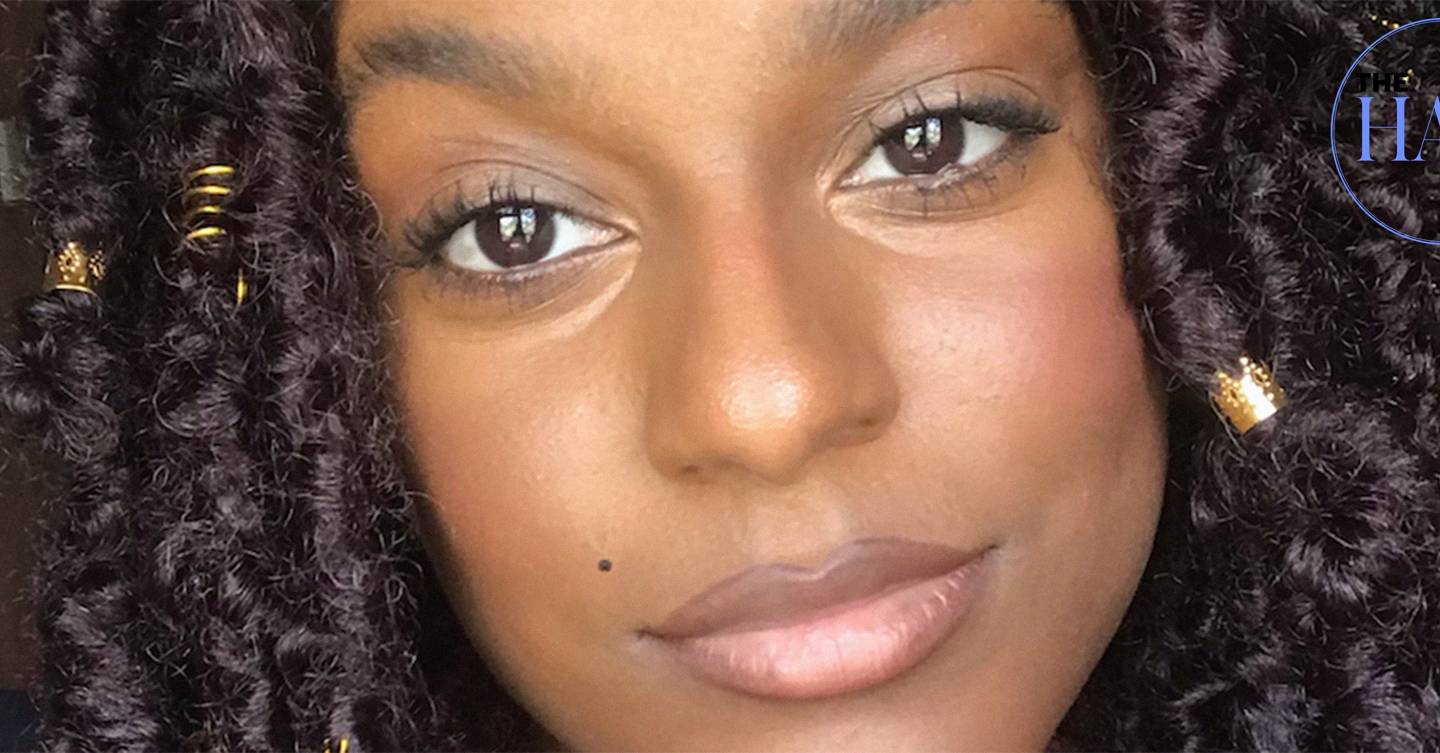 Lockdown really humbled even the most confident amongst us. Looking at your reflection really hits different after months of being deprived of visiting your go to brow lady, or having the privilege of getting your nails and lashes done up. It was a testing time for those who value aesthetics and pampering and view beauty as a self care ritual. After all, although we weren't going anywhere, we would still like to look good for our damn selves.
When it comes to hair, a lot of people were left in despair, relying on dodgy box dye jobs and haircuts done by partners with as much experience and qualifications in hair cutting as Donald Trump had for presidency (the answer here is: none). For me personally, I've always been a bit of a do-er when it comes to the mane.
My afro hair was far too complex to be styled and manipulated in the salons available in the areas I grew up and lived in. In fact, up until I moved to London in 2016, I never had a hair salon that I could trust with my precious coils.
So I've always been looking for different ways of styling it, but in the last few years I've been sticking to what I know… box braids and wigs. However, lockdown gave me the confidence to experiment more and try something very new to me. After all, what did I have to lose, I love switching up my hair, and if I messed it up, nobody would know…
Through my casual scroll on TikTok I stumbled across a few trending beauty videos of people doing their own faux locs in what they call a 'butterfly' style and without sounding too arrogant, I really believed I could do that myself.
I loved the idea of doing locs on my hair, as they're the ultimate protective style. In fact, the story of Bob Marley's attempted assassination in Kingston in 1976, goes that his wife Rita, took a bullet to the head that was aimed at Marley. However, despite being shot in the head, she survived. It's believed Rita's super dense dreadlocks blocked the bullet and minimised the impact. Now that's what I call a protective style.
I'll be honest I don't think my DYI will stop a paper cut tot he scalp, but at the bare minimum they look so nice and they also looked relatively simple to achieve. I just had to have the right hair and a sturdy arm, because it would require having that twisting motion strong for three to four hours solid. I'm used to doing my wig braids, so I thought 'no qualms'. If anything, it looked easier. There were only two strands of hair to play with instead of three, I mean… What could go wrong?
I'll be honest, things did go wrong. A few braids unraveled almost immediately after, until I figured out exactly how tight I needed them to be. It required a little bit of trial & error, but I got there in the end. All in all, I'd say it was surprisingly easy, so here is my personal guide on how to do your own butterfly locs straight from TikTok.
GLAMOUR Tries: I tried TikTok's butterfly faux locs hair trend and I'm officially my own hairdresser
STEP 1:
Gather your tools:
STEP 2:
Separate the hair in four even sections. Then working on your first section, divide it by four rows which should each have three braids each, except the row closest to your ear, which will have a small surface area so will only require two!
STEP 3:
For each braid, wrap a small rubber band (that has been dipped in olive oil to relieve tension and avoid unnecessary traction to your scalp / roots) around the hair to make sure that each braid looks snatched and the root of it is tight TIGHT. Alternatively, if you want to leave out the rubber bands you can just braid around an inch of each part.
STEP 4:
Repeat step 2 & 3 for each section.
STEP 5:
Now you should have a full head sectioned. Time to start locking. Grab two strands of the water wave hair, fold it ⅓ way in, so that you have one size double the length of the other. Pull on them to stretch and distress slightly. Butterfly locs are supposed to look a little messy.
STEP 6:
Wrap the hair around one of the partings of your natural hair and combine them by braiding the hair together around an inch down.
STEP 7:
Separate the water wave hair partings with the shorter hair combined to your natural hair and the longer side is the side you will use to wrap around them.
STEP 8:
Tightly wrap around the shorter side until all your hair is covered and until you've achieved your chosen length. When you reach that length, wrap the hair around your finger once, and carry on wrapping it, but do it upwards instead, until all the hair is wrapped.
STEP 9:
Detach your finger from the hair and the locs should stay put, if not, go back in and wrap it tighter.
STEP 10:
Do it all over the hair until every braid / parting is done. Style as desired. You can even add hair jewelry to spice up the look even further…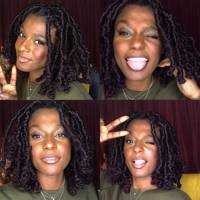 That's it! Simple right? Give it a go and feel free to share with me your creations. I'm now obsessed with butterfly bob locs and it's really giving a new meaning to the term 'BBL'!
For more from Glamour UK Beauty & Features Assistant Shei Mamona, follow her on Instagram @sheimamona

Most Related Links :
Business News Governmental News Finance News