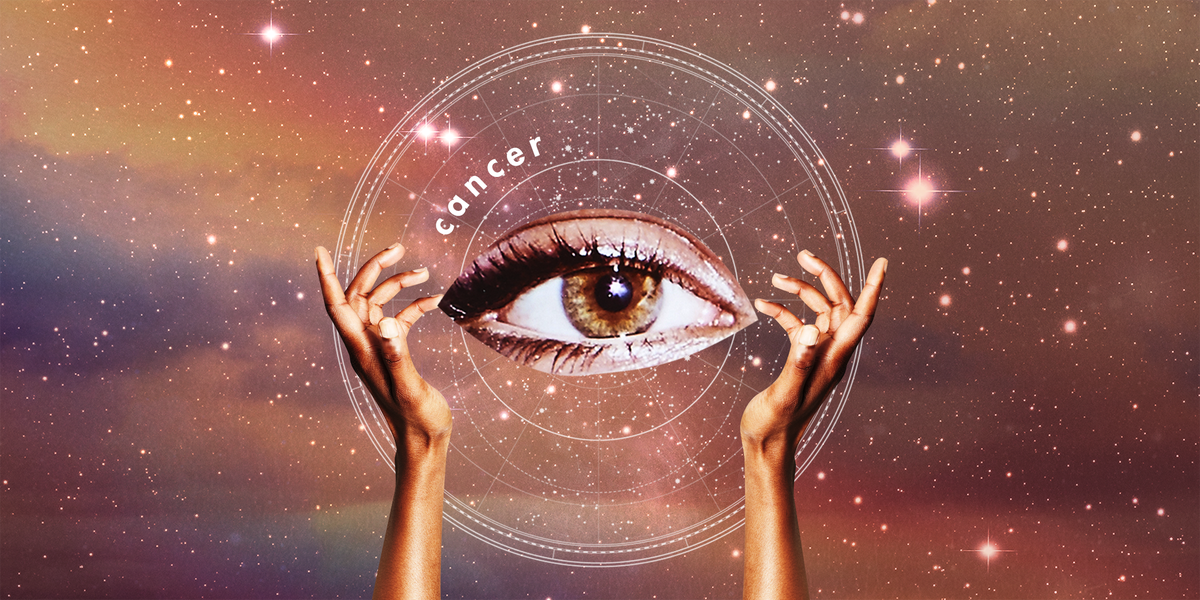 Add these dates to your GCal:
Monday, September 6: New Moon in Virgo
Monday, September 20: Full Moon in Pisces
Wednesday, September 22: Sun enters Libra
Monday, September 27: Mercury Retrograde in Libra
---
Cancer Sun/Moon/Rising
Welcome to September, my Cancer queen! You are quite the busy Crab this Virgo season. The New Moon in Virgo is on September 6, bringing focused energy to your communication house. This is an important fresh start for you because you're also ruled by the Moon. That explains a lot, right? New contracts, communication, meetings, and discussions are in the energetic spotlight for you. It's time for a fresh start. Luckily, this is the best time to decide whether it aligns with you, but be aware that Mercury moves into its pre-retrograde shadow the same day. Tap into that discerning Virgo energy!
This month is not just about work. Your sights are also set on a hot 'n' steamy new romance. Venus (the ruler of relationships) is feeling playful, but she's also giving serious commitment vibes in the sign of Scorpio. If dating, a long-term prospect can drop into your lap in a significant way. Already committed? You can also experience some changes with a current boo. Do I hear wedding bells? Not to get ahead of myself, but you are quite the catch, my Cancer darling!
On September 20, a Full Moon in Pisces illuminates your dreams and big ideas. You can feel your emotions and mental prowess heighten during this time (I know, as if you didn't feel enough already). If you've been putting in the work, the universe is granting you the opportunity to share or showcase your big ideas to a larger audience. This is the time to make your dreams and creative visions come true through everyday practical actions and attention to detail. You've got this, babe! Libra season and the Fall Equinox begin on September 22, sparking your need to beautify and change up your home and intimate surroundings. Go for it—it takes just a touch of beauty to spark inspiration.
As the month ends, Mercury officially turns retrograde in the sign of Libra on September 27, which will last until October 17. Prepare to revisit past matters in your home life. If you have a live-in partner or roommate(s), communication can feel strained during this time. Don't stress or jump to quick conclusions; just take things one conversation at a time. This transit can also encourage you to revise important living arrangements or agreements. You deserve to have a peaceful and harmonious sanctuary. Comfort and stability is key for you of course, my dear watery priestess.
This content is created and maintained by a third party, and imported onto this page to help users provide their email addresses. You may be able to find more information about this and similar content at piano.io
Most Related Links :
Business News
Governmental News
Finance News