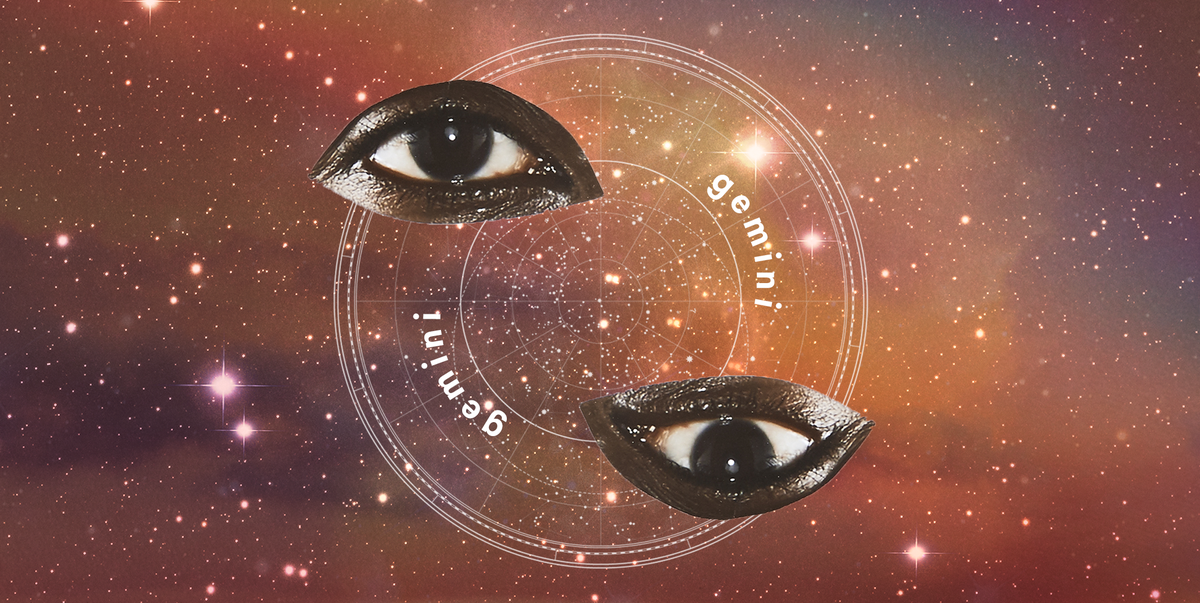 Add these dates to your GCal:
Monday, September 6: New Moon in Virgo
Monday, September 20: Full Moon in Pisces
Wednesday, September 22: Sun enters Libra
Monday, September 27: Mercury Retrograde in Libra
---
Gemini Sun/Moon/Rising:
September is already here, and 'tis the season to get serious, babe. I know that's a challenge for you flirtatious Twins, but Virgo season has arrived. The New Moon in Virgo is kick-starting a sensible vibe on September 6 in the area of family and your home. Moving, redecorating, or coordinating changes in your home life can all manifest at this time for you. That same day, your planetary ruler, Mercury, moves into its pre-retrograde shadow period. Think of this as an energetic fresh start before the communication fog hits. Make the most of it by making needed improvements, removing clutter, and reorganizing. Check out some feng shui tips, too!
Towards the middle of the month, Venus, ruling over relationships, love, and cash money, moves into the deep (and I mean deep) sign of Scorpio. Gemini, a fun tryst at work (how taboo) could take a serious turn. On the other hand, some of you will be jet-setting with a serious boo, or have the potential to meet one in an exotic location. It's important to note that this transit can bring some challenges because Venus is not entirely happy in the sign of Scorpio. It will also create some tension with Jupiter and Saturn in Aquarius during its stay. Translation: This can affect your work relationships, and you could have some much-needed changes occur with your team. Don't fear: This is only happening for your growth and it can create space for better projects to emerge.
Libra season and the Fall Equinox are in full effect on September 22, and so is romance. You could start chatting up a new main squeeze, or shift your focus on a deeper commitment with a current one. This also highlights investments made with a significant other, or on your own. The Sun will join with Mars during Libra season, making this such a creatively driven time for you. New opportunities to collaborate could develop, changing your perspective on teamwork. One small thing to be aware of is that Mars is feeling some tension in the sign of Libra, so mindful communication when working with others is key.
As the month comes to a close, Mercury Retrograde officially begins on September 27 and will last until October 17. You feel the effects more than other sign, because this is your planetary ruler. We can expect the usual retrograde hang-ups, but this time, it's surrounding your relationships, important agreements, and negotiations. Prepare for miscommunications, delays in contracts, and missed deadlines. It's important to stay cool, calm, and collective. Rome wasn't built in a day, and as Mercury turns direct, you should start to experience movement. Be patient, my dear.
This content is created and maintained by a third party, and imported onto this page to help users provide their email addresses. You may be able to find more information about this and similar content at piano.io
Most Related Links :
Business News
Governmental News
Finance News