Entrepreneurs
How The Folklore's 26-Year-Old Founder Amira Rasool Is Set on Building a Luxury Fashion Conglomerate in Africa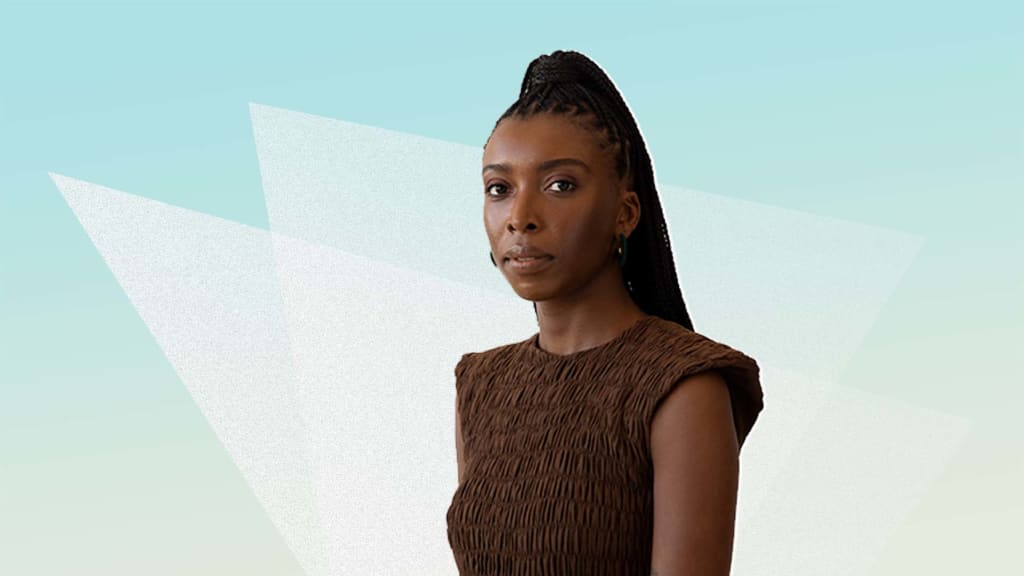 When Amira Rasool returned from a trip to South Africa as a senior in college, she came back with more than just souvenirs. 
The compliments she received on the clothing and accessories she'd purchased while abroad made her recognize both a problem and an opportunity: So many brands and designers in Africa didn't offer e-commerce, much less sell their items to international retailers. A few years after that fateful trip, she launched  The Folklore, an e-commerce distribution company that aims to bring African fashion designers and brands to a global market. Today, she announced a pre-seed funding round–totaling in $1.7 million, led by the Los Angeles-based early-stage venture capital firm Slauson & Co.
The investment marks a key, though still modest, victory for Black women entrepreneurs, as it makes Rasool one of fewer than 200 Black women entrepreneurs to raise at least $1 million in venture funding. While she's humbled by the milestone, she sees it as a jumping off point for ever more growth. 
To wit, the entrepreneur today also announced the launch of The Folklore Connect, a extension of the business that allows global retailers (some department stores, but primarily smaller boutiques) to purchase inventory from The Folklore's growing database of about 30 African designers. Moving forward, this B2B approach will be the core focus of the business, though Rasool says The Folklore will still allow consumers to find products on its site, and direct them to brands' own e-commerce platforms or retail partners for purchase, similar to platforms like Lyst and ShopStyle.
"We've unlocked access to the next frontier of fashion brands, and we've made it easier for them to connect with consumers," Rasool says. "Now, we're doing the same with retailers."
The 26-year-old, New York City-based entrepreneur launched her company in 2017, bootstrapping and running the business herself for about two years. She credits the Techstars's accelerator program, which she joined in 2021, with giving her the confidence and perspective to know which investors to pitch, and how to do so successfully. "At first, I was kind of begging investors to be a part of my company," she says. "Then I realized, wait–this is an opportunity for them, too. I came in with data points that showed the potential of this huge market and said, 'This is something I'm letting you in on," she says. 
Although Rasool always intended for The Folklore to operate as a platform to get African designers into a global market, she started with consumer-focused e-commerce to build brand awareness and to learn how to navigate the retail ecosystem. "It was a natural evolution," she says, but building her business meant learning how to solve solutions on the fly.
In the early days, there were countless logistical challenges. Because Rasool was working with brands in different countries, she had to figure out different payment systems because there was no singular payment system that was available in every country; The Folklore has paid most of its brands via Bill.com, but that service is not available in both Morocco and Nigeria, where several brands are based. With The Folklore Connect, the company is launching its own card payment processing system, which the company expects will simplify the payment process to brands. 
Shipping was also a huge issue. Without a relationship with UPS or DHL, The Folklore worked with its designers to develop a plan to provide more affordable shipping, which sometimes meant sending out orders in smaller batches. "There were times when we tried to ship something that was maybe 10 pounds, and it cost $600," Rasool says. Now, the company has secured an exclusive shipping partner–and can benefit from discounted rates.
The Folklore Connect is currently launching with 15 retail partners, which she declined to name, but plans to expand in August. The company will offer retailers a tiered membership model: a free version will give The Folklore a commission on each purchase, and a membership with a flat annual fee will offer retailers a reduced commission fee and access to data collected by The Folklore, like information on customer buying habits amassed from its own direct-to-consumer arm. Rasool declined to share the company's annual revenue.
African brands and designers can sign up to the platform for free, and The Folklore will work with them to build their own businesses. That might mean helping them to find a third-party logistics vendor, vetting their production facilities, or securing photographers to better capture product imagery. 
After all, ultimately, Rasool views her company as a vehicle through which African designers can achieve greater global success, and in this regard, she sees no immediate competition. While fashion conglomerates like Paris-based Louis Vuitton Moet Hennessey (LVMH) and Milan's Luxottica Group exist in other parts of the globe, designers across Africa have yet to be united in the way that Rasool hopes to do–and she believes she has what it takes to make a big impact. "What I'm really looking forward to is going to a boutique in Atlanta, and finding one of the brands we work with there," she says. "I want to be able to check in with one of our brands and hear them say, 'We sold so much we just hired an operations manager.'"
Most Related Links :
Business News
Governmental News
Finance News