Entrepreneurs
Meet the Company That Nailed 'Clean' Juice Before Clean Juice Was a Thing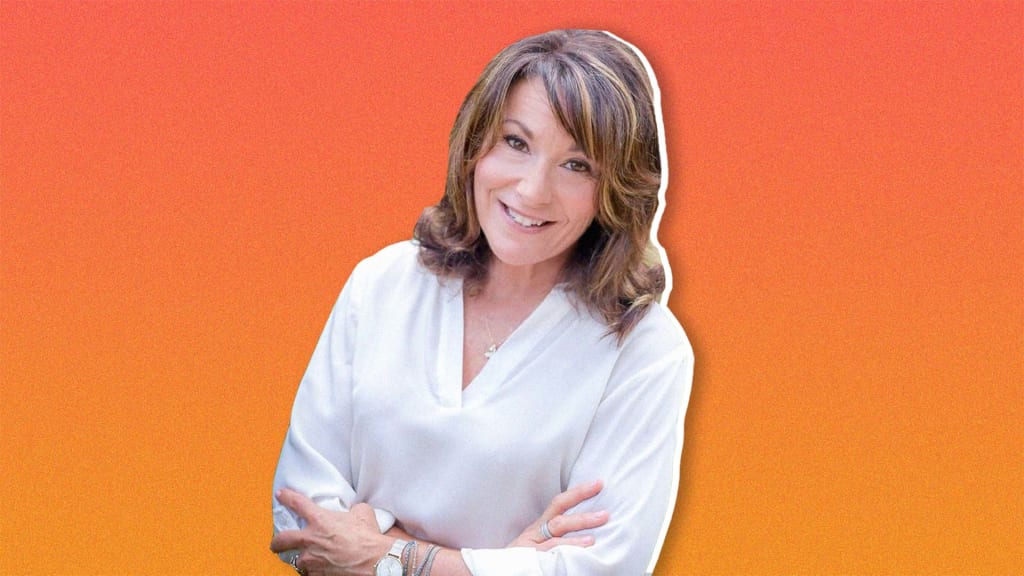 Marygrace Sexton mastered "clean" juice long before clean juice was even a thing.
Always an advocate of a whole foods, nutrient-dense diet, Sexton had a sense, in the late '80s, that others would want unadulterated, freshly squeezed juices, too. So she founded Natalie's Orchid Island Juice in 1989 and kept a single-minded focus on high quality ingredients–no preservatives and definitely no co-packers.
That simple and effective strategy meant that when competitors came along, as they eventually would, Natalie's Orchid Island Juice held firm as a category-defining brand. Her early mastery of the fresh juice landscape helped Sexton steer the company through decades of growth and, most recently, the turbulence that was 2020, which is what landed her a spot on Inc.'s 2021 Female Founders. 
Just the Juice
In the late eighties, the only citrus juice on the market was Tropicana or concentrate–both pasteurized for longer shelf life. Freshly squeezed citrus juice simply didn't exist, unless you stumbled upon it at a roadside stand in California or Florida. Sexton, based in Fort Pierce, Florida, sourced oranges of above-average sweetness for her juice, which set it apart. Natalie's juice is also free of artificial ingredients."When [my daughter] Natalie came in and rebranded the company she put right on the front 'There's only one ingredient in here.'" 
Natalie Sexton, who is now the company's marketing director (and for whom the company is named), says her mom has always been a health nut. "She has always been committed to sourcing whole ingredients," says Natalie. "A lot of the companies out there are using a beet concentrate or coloring. She refuses to do that. She'll only source a beet purée."  
Five years ago, Marygrace launched a freshly-squeezed tomato juice. "It was the only freshly-squeezed tomato juice in America. It was wonderful!" she says. "But the consumer didn't think it was wonderful." Natalie, who says the juice was refreshing and light and full of lycopene, says unfortunately the consumer's palate is accustomed to high-sodium canned tomato juices like V-8. (V-8's original formula contains 640 mg of sodium per serving.)
While the tomato juice was ahead of its time, other boundary-pushing fresh juices have been instant hits. Over the past year, the company has added pineapple kale zinc and orange beet and both are selling briskly. The orange beet juice, which Natalie confesses was one of the harder ones for the sales team to market, went on to become one of their top six sellers. (It's aimed at athletes, since beets contain nitrates, which in their natural form can increase blood flow to your muscles and reduce the amount of oxygen required by your muscles during exercise.) Pure lemon juice is also popular, perhaps because mixologists have been using it as a substitute for squeezing their own lemons. 
Heart and Gut
By chance, the company had started an e-commerce site in January 2020, just before Covid hit, which positioned the company to do well despite losing most of its restaurant clients.  Before COVID, the company's business was half food service and half retail. But after March 2020, retail picked up the slack from the restaurants and e-commerce skyrocketed. Now, food service has almost returned to pre-COVID levels. 
The company also innovated by launching an at-home sampling program via giveaways and referrals. "What sells Natalie's is our quality and taste," says Natalie. "People think orange juice is just orange juice. What converts consumers is when they taste it." Because the company thrived–revenue was $67 million in 2020, up 6 percent over the previous year–Marygrace was not only able to keep her entire staff on, she even bought fruit from growers whose usual buyer, a competitor of Natalie's, walked away from its contract. "We care very much about the growers," Marygrace says. "So we bought the additional fruit and just did a steep promotion." 
While Marygrace appreciates her daughter's data-driven approach, she thinks the secret to her company's success may have more to do with instinct. "I hate to say this, because I know it's not popular, but sometimes I think it [knowing what will sell] comes from your gut," she says. "If you love what you're gonna make, it just gets louder in your heart and then marketing picks it up." 
In the coming months, Natalie's will likely re-launch a line of functional juices that the company paused when COVID hit, interrupting marketing efforts. (Only one, Resilient, remains on the market: a blend of blood oranges, elderberry, turmeric and ginger, marketed as supporting digestion, immunity, and inflammation.) This time, the Sexton duo may position the holistic line as a non-alcoholic cocktail alternative.
Marygrace also hasn't lost hope with her fresh tomato juice. She sees it as a a healthy alternative to sodium-heavy, additive-laden tomato juices.
"Oh, We're gonna bring it back," Marygrace says, with confidence. "I always tell Natalie, 'We need an authentic, natural athletic drink.' Sometimes when you're done with a big race, you really want to go back to something authentic."
Most Related Links :
Business News
Governmental News
Finance News