Investing
Gold Jumps 3% in Rock Star Start for 2021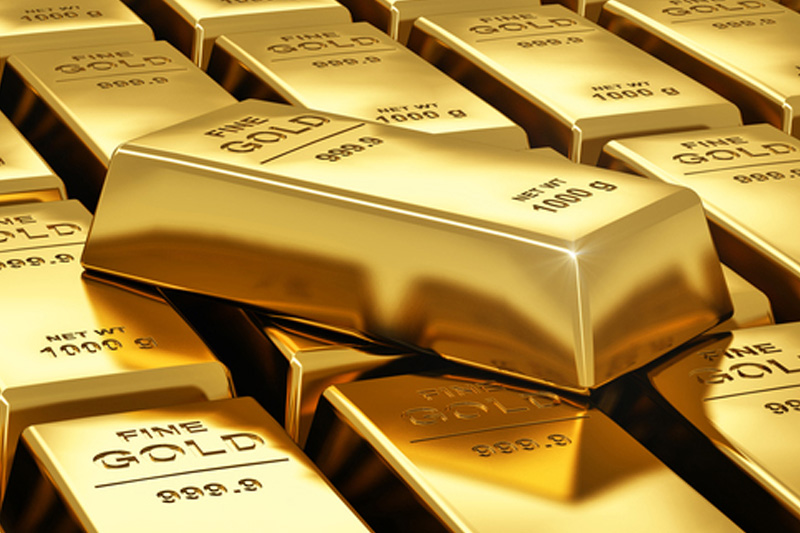 By Barani Krishnan
Investing.com – Gold got off to a rock-star start for 2021 as President-elect Joe Biden's Democrat party appeared in close contention for control of the U.S. Senate that would allow his administration to issue unrestrained economic stimulus that could send a flood of investment dollars toward the yellow metal.
With a day left before voting concludes for the two Georgia Senate seats that could tip the upper chamber of Congress from Republican control to Democrat, pollsters said the race had become too close to call.
Speculation since last week that Biden's party could triumph in Georgia, however, continued into the first trading day of the new year, sending gold futures up almost 3% or more than $50 an ounce — their most in a day since April — to mid-$1,900 levels not seen since November.
Biden, whose term begins Jan. 20, has hinted that he wants at least two stimulus packages in 2021 to override the economic malaise expected to continue from the coronavirus pandemic.
Much of that could depend on the Georgia outcome, where Democrats Raphael Warnock and Jon Ossoff are locked in Senate run-off races against Republicans Kelly Loeffler and David Perdue, respectively. If both Democrats win, it will draw their party's Senate representation level with that of the Republicans, allowing Vice-President elect Kamala Harris to break the tie with her vote.
Aside from direct relief measures, Biden's Treasury Secretary nominee Janet Yellen — a former Federal Reserve chair — is also expected to work with the central bank in ensuring an easier monetary policy in 2021, as the Fed aims to keep interest rates at near zero for as long as possible while providing capital markets with as much funding as they need.
"Gold's New Year's resolution to return to record high territory got off to a great start," Ed Moya, analyst at New York's OANDA said. "A dollar in freefall kick-started gold's rally and expectations are high that will continue with a Biden administration that includes former-Fed chair Yellen running the Treasury. Gold appears to have got its groove back and should be eyeing the $2,000 level in the short-term."
on Comex settled up $51.50, or 2.7%, to settle at $1,946.60 an ounce. The peak for the day was $1,948.55. Gold futures hit a record high of nearly $2,090 in August and finished 2020 up 21%.
The , pitted against a basket of six major currencies, was at 89.88 by 3:15 PM ET (20:15 GMT), after sliding earlier to a Feb 2018 low of 89.39.
Nearly 2,000 retail traders who participated in a December survey by bullion trader Kitco said they saw gold hitting record highs of well beyond $2,000 an ounce by the end of 2021.
"Out of 1944 votes cast, 1,646 participants, or 84%, said they saw gold prices over $2,000 an ounce by the end of next year," Kitco said, breaking down the survey, which it published on Friday.
"The average price of all the votes cast calls for gold prices to push above $2,300 an ounce," the bullion trader added. "The biggest bloc of voters, 266, or 14%, called for gold prices to trade between $2,500 and $2,600 an ounce."
Gold's rally on Monday was also fueled by a slump in stock prices on Wall Street on Covid-19 fears, after a brief strong start for 2021. By late afternoon trade, the three key U.S. equity indexes — the , and — were all down almost 2% each.

Most Related Links :
Business News Governmental News Finance News