News
10 Great Scanners for Professional Documents, Photos, Books, and Notes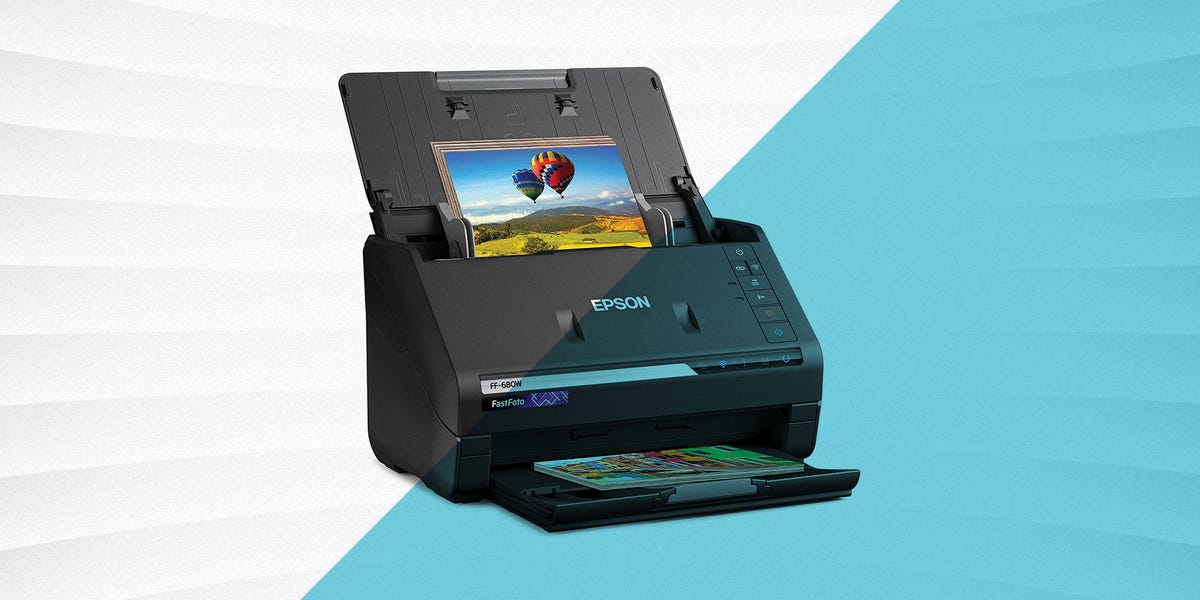 A good scanner can come in handy if you work from home and need to digitize lots of print documents, files, or reams of data. They're also useful for copying pages from books, magazines, receipts, or other printed material. But there's a lot to consider before you make a purchase. Document scanners have different specs than a photo scanner and come in a variety of styles, with different features intended for different uses, and they can range in price from as little as $80 to as much as $1,000.
In this guide, we take a look at some of the best document scanners available, with an eye for every use case imaginable.
What to Consider
There are a few key functions that you need to pay attention to when shopping for a scanner. The most important distinction is probably sheet feeder vs. flatbed scanners. Most modern document scanners are sheet feeders, which process and scan documents in bulk by feeding loads of documents into the scanner (some of them automatically), sort of like a printer in reverse. Flatbed scanners, on the other hand, feature a flat bed on top of which you place the item you'd like to scan—be it a book, magazine, sheet of paper or stamp collection.
Portable scanners offer a measure of convenience that may appeal to traveling professionals or anyone with a limited work space.
Some scanners also feature duplex or two-sided scanning, allowing you to scan two-sided sheets of paper.
If you want to edit your chicken scratch to make it more legible, you'll want to pay attention to the kind of software that comes with the scanner. Not all are alike, with Optical Character Recognition (OCR) varying from product to product.
How We Selected
We tried to find a scanner for everyone, while also considering that not everyone in the market for a scanner will be running reams of paper through it. Most of our picks are sheet feeders—ideal for just about any office or professional environment. But we also included a number of flatbed and portable scanners, for people who want to digitize photo collections or be able to scan on the go.
To make our picks, we combed through tons of user reviews, tests, and product specifications, identifying 10 that we think cater to a broad set of needs and interests.
Advertisement – Continue Reading Below
1
Best Overall
Epson RapidReceipt RR-600W
For a general purpose document scanner for home or office, we recommend the Epson RapidReceipt RR-600W. Affordably priced with an automatic document feeder that can handle up to 100 sheets, the RR-600W is ideal for quickly scanning lots of financial data,  receipts, invoices, and other materials.
The included learning software will make accounting tasks quicker and easier, and the mobile and thumb-drive support allows for different ways to save or share your files. 
For extreme circumstances, ​​the RR-600W can scan documents up to 240 inches long. User reviews are solid, save for the occasional lemons, which is to be expected with any scanner or printer.
Great software
Automatic sheet feeding
Software not mobile compatible
2
Lots of Features
Fujitsu ScanSnap iX1600
Fujitsu
amazon.com
$399.99
The Fujitsu ScanSnap iX1600 checks a lot of boxes: It's fast and easy to use, which are among the most important qualities you could ask for in a scanner. It has an automatic sheet feeder with a capacity of up to 50 sheets. With Wi-Fi functionality, you can easily  connect to mobile devices or the cloud.  And it's even cheaper than the Epson RapidReceipt.
User profiles and preferences allow you to customize scanning tasks, icons, letters, or colors. That multi-user functionality makes it ideal for office use, although the reduced feeder capacity may frustrate larger offices.
Affordable
Easy to use
Customizable user profiles
Reduced auto-feeder capacity
3
Best Flatbed Scanner
Epson Perfection V600
If it's a flatbed scanner you're after, we recommend the Epson Perfection V600. With a large bed, the V600 is ideal for enlarging film prints, scanning slides or negatives, copying book pages to digital formats, and more. The included software allows you to convert documents to editable text, restore faded colors, and remove lines and scratches.
The four customizable buttons on the front of the scanner make for quick and easy work creating PDFs, scanning to email, or copying pages. With Digital ICE and ArcSoft PhotoStudio, the V600 is also ideal for photo restoration projects. 
You should beware of compatibility issues, however, as some Mac and PC users running older systems may not have compatible systems.
Ideal for photo restoration
Large flatbed scanner
May not be compatible with some operating systems
4
Budget Flatbed Scanner
Canon CanoScan Lide 300
If you're in the market for a cheap scanner that'll do its job, look no further than the Canon CanoScan Lide 300. This flatbed scanner is as simple as it is cheap, costing around $100 and featuring four "EZ" buttons. The buttons allow for single-touch scanning of documents and images to editable PDF or other formats. It also includes an auto-scan mode, which can detect what type of item you're scanning.
It's super easy to use and pretty good at photo scanning, too. There's no mobile or wireless support, and some reviews cite the occasional inaccuracies, but for a scanner this cheap there's not much room to complain.
Very cheap
Easy to use with good software
No mobile/wireless support
5
An Impressive Combo Scanner
Xerox XD-COMBO Duplex Combo Flatbed Document Scanner
Visioneer
amazon.com
$259.99
The Xerox XD-COMBO Duplex Scanner has a lot going for it. It's ideal if your scanning needs range from bulk document scans to one-off photo scans. With both an automatic sheet feeder and a flatbed scanner, the XD-COMBO can handle it all. It even features duplex scanning for double-sided pages.
It includes automatic image-enhancing software, cloud-sharing, and document-creation software that results in editable, searchable text for PDF and other formats. And it's surprisingly compact, fast, and affordable for what it offers. We wish it had wireless and mobile connectivity, but that minor blemish is far from a dealbreaker.
Combo sheet feeder and flatbed scanner
Versatile software
No wireless/mobile support
6
Best Portable
Brother Wireless Portable Compact Desktop Scanner, ADS-1250W
Brother
amazon.com
$229.99
If you're an on-the-go professional in need of a more portable scanning solution, the Brother ADS-1250W has you covered. It's easy to use, durably built, and can scan surprisingly fast for its size. And with wireless support, the ADS-1250W is perfect for situations where a USB connection isn't handy. 
It's not exactly cheap—at least not compared with budget or even some other portable options—but its software bundle still ensures plenty of functionality to suit pretty much any situation.
Obviously, there's no flatbed operation and the sheet feeder is not automatic, and for a portable device it's not exactly compact, but we still think it's a very capable scanner.
Easy to use
Portable with Wi-Fi support
Sizable for a portable scanner
7
Best Photo Scanner
Epson FastFoto FF-680W
Most flatbed scanners are designed with photo scanning in mind, but the Epson FastFoto FF-680W takes that operation to a new level. It can handle stacks of photographs and digitize them at up to 600dpi resolution, as well as quick sharing, archiving, and enlargement formatting at 1200 dpi.
Handling stacks of photos with such care, the FF-680W really is ideal for anyone looking to digitize lots of print photos. It's also a highly capable document scanner, capable of scanning to searchable text formats. It's quite pricey, but for anyone looking to archive an old photo collection it may be the price to pay.
Ideal for digitizing photo collections
High-resolution scans
8
Best Book Scanner
IRIScan Desk 5 PRO A3
IRIS USA, Inc.
amazon.com
$219.99
Here's something a little different: a scanner designed specifically for digitizing pages from a book. The IRIScan Desk 5 PRO A3 includes proprietary technology for both single sheets and A3 double page books, as well as any document smaller than A3. Small offices, schools, and libraries may find it particularly useful.
This scanner is surprisingly accurate and adept at scanning non-book items as well, including business cards, receipts, and photos. The IRIScan Desk 5 lacks wireless and mobile connectivity and instead must be tethered to and powered by a laptop or desktop PC via USB.
Ideal for scanning books
Accurate text scanning/recognition
No wireless support
No battery
9
Best Scanning Mouse
IRIScan Executive 2 Portable Scanning Mouse
IRIS USA, Inc.
amazon.com
$83.04
Another clever scanning tool for more compact usage, the IRIScan Executive 2 Portable Scanning Mouse kills two birds with one stone: It functions, first, as a tethered USB mouse and, second, as a scanner. That's right: The mouse can scan and digitize whatever it passes over.
As such, don't expect it to help much in digitizing loads of documents, photos, or whole books, but small passages or notes from paper will scan just fine. It's really cheap—about $80—and works surprisingly well. Text accuracy and recognition are spot-on, and according to most user reviews, it even seems to hold up well over time. It may seem a little gimmicky, but then again, maybe it's exactly what you're looking for.
Two-in-one mouse/scanner
Ideal for scanning text passages or notes
Not fit for big jobs
No mobile or wireless connectivity
This content is created and maintained by a third party, and imported onto this page to help users provide their email addresses. You may be able to find more information about this and similar content at piano.io
Advertisement – Continue Reading Below
Most Related Links :
Business News
Governmental News
Finance News