News
8 Best Keyboards for Your Tablet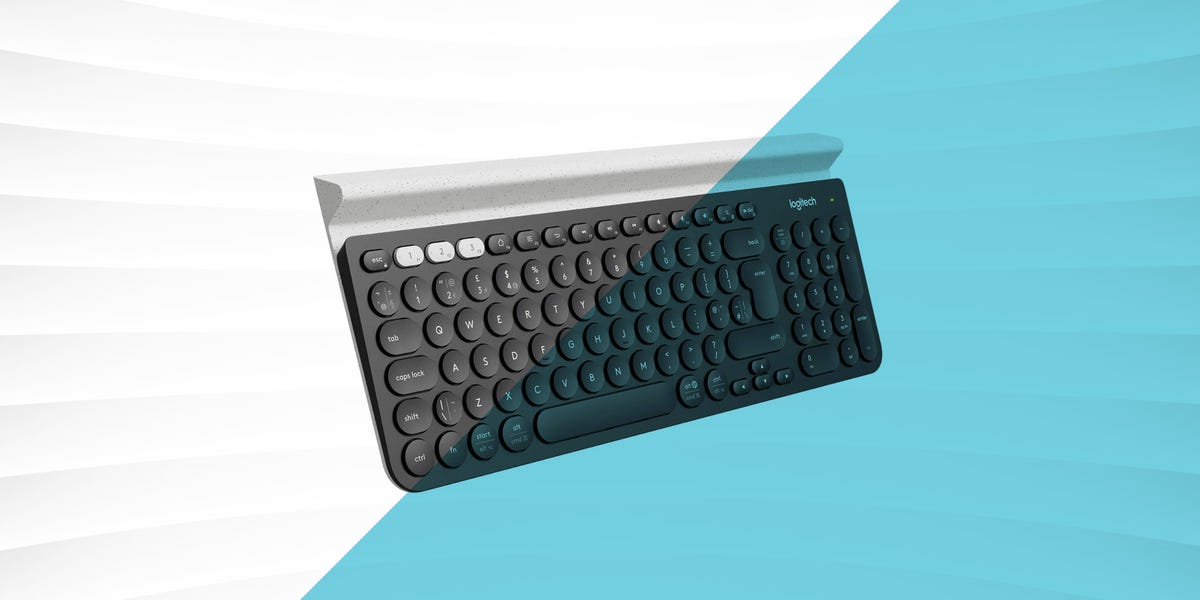 Staff, Courtesy of Logitech
A good keyboard can transform a tablet from a passive viewing device into a gadget that's as useful as a laptop.
Tablet keyboards can have other advantages as well. Many tablet keyboards also work as cases to protect your tablet. These cases also offer a way to prop up your tablet at a comfortable viewing angle. Most people who own a tablet would benefit by buying a keyboard to go along with it, as it makes typing much easier than using a virtual keyboard on the screen.
Specs to Consider
There are two main types of tablet keyboards: those meant to work as covers for your tablet and those intended to reside primarily on your desk and look more like a standard keyboard.
Keyboard covers are handy as they offer protection from bumps and scratches, and since they are always on your tablet, you can start typing instantly. However, keyboard covers add weight and bulk to your tablet. Separate keyboards usually connect via Bluetooth and are great if you want a slim profile for your tablet.
Some tablet keyboards have integrated trackpads, so you can move your cursor around quickly while typing. These trackpads are helpful if you plan to travel with your tablet and use it as a laptop, but they can be on the smaller side and difficult to navigate if you have large hands.
More Keyboards to Tap Into: Wireless Keyboards, Logitech Keyboards, 60 Percent Keyboards, 65 Percent Keyboards, Mechanical Keyboards
You should also consider whether to purchase a tablet keyboard specifically made for your tablet or one that's generic. If you own more than one tablet or are considering upgrading soon, it makes sense to look at generic tablet keyboards.
The advantages of tablet keyboards made for a specific device are clear: Manufacturers can add fit and finish that precisely matches a device generic manufacturers can't. For example, Apple makes keyboard cases for its iPad lineup that offer tight integration with the tablet.
How We Selected
I own an embarrassingly large assortment of tablet keyboards. Part of this problem is because I'm a tech journalist whose job involves reviewing gadgets, but I also love keyboards and tablets.
Over the years, I've tested and owned dozens of tablet keyboards. I own an Apple iPad and a Microsoft Surface tablet and regularly use keyboards for both. I used my own experience for this review and spent more than a dozen hours scouring the web for user reviews and specifications to come up with this list of the best laptop keyboards.
Advertisement – Continue Reading Below
Best Tablet Keyboard for Many Devices
Logitech K480 Bluetooth Multi-Device Wireless Keyboard
Logitech
amazon.com
$34.99
Key Spec
• Type: Separate
I've owned the K480 for years and can attest that it's a fantastic piece of equipment. The best part of this keyboard is its versatility since it can be used with any smartphone or tablet. It has a handy slot that props your tablet up at a comfortable viewing angle and is sturdy enough that it won't skitter around your desk while you are typing. Not everyone will love the K480's more rounded keys, however, making it a less-than-ideal choice for long typing sessions.  
Can be used with many devices
Not the best typing experience
Best Full-Size Tablet Keyboard
Logitech K780 Multi-Device Wireless Keyboard
Logitech
amazon.com
$60.46
Key Spec
• Type: Separate
The K780 is an excellent alternative to the K480 (above), offering a more comfortable ledge to prop your tablet at the cost of extra bulk. The elegant design of the K780, with its aluminum accents, makes it an excellent addition to your desk. This keyboard has a separate number pad, a rarity for a tablet keyboard. 
Nice design
Separate number pad
Best Tablet Keyboard for Samsung Users
Samsung Tab S6 Bookcover Keyboard
Samsung
amazon.com
$53.00
Key Spec
• Type: Cover
If you own a Samsung Tab S6 tablet, you owe it to yourself to get this combined cover and keyboard. Somehow, Samsung managed to pack a very usable keyboard into a relatively small size. The Samsung keyboard even has a trackpad, although due to its small size, it's not quite as easy to use as a regular laptop version. 
Slim and light
Has a trackpad
Too small for long typing sessions
Best Tablet Keyboard for iPads
Apple Magic Keyboard
Key Specs
• Type: Case
I own the Apple Magic Keyboard and can say it's one of the best keyboards I've ever used. You'll pay a high price for this accessory, but in return, Apple provides a superior typing experience with crisp and accurate key presses. The Magic Keyboard has backlighting, which is a nice touch, and doesn't use much battery power. Keep in mind, though, that the Magic Keyboard makes your iPad much heavier when it's attached. 
Backlighting
Easy to type on
Best Tablet Keyboard for Desktop Use
Logitech Combo Touch iPad Pro Keyboard Case
Logitech
amazon.com
$199.99
Key Spec
• Type: Cover
If you're looking for an alternative to Apple's Magic Keyboard (above), Logitech offers solid value with its less expensive Combo Touch. Unlike the Magic Keyboard, the Combo Touch has a fold-out stand in the back of the case. The stand on the Combo Touch is great for situations in which you are using your tablet on a desk or other flat surface but works less well on your lap. 
Not as easy to type on as Apple's Magic Keyboard
Best Tablet Keyboard for iPad Users Who Value Light Weight
Logitech Slim Folio Pro Backlit Bluetooth Keyboard Case
Logitech
amazon.com
$124.02
Key Spec
• Type: Cover
As its name implies, the Slim Folio Pro is a trimmer alternative to the case and cover combination of Apple's Magic Keyboard. The Folio Pro offers backlit keys for times when you find yourself typing in dim lighting. The keyboard itself works fairly well, offering accurate keystrokes, but it lacks the trackpad on the Magic Keyboard. One nice feature that sets it apart from the Magic Keyboard is its special compartment to hold Apple's Pencil stylus. 
Best Keyboard for Surface Tablets
Microsoft Surface Go Alcantara Signature Type Cover
Microsoft
amazon.com
$51.90
Key Spec
• Type: Cover
The Type Cover might be the best part of Microsoft's Surface line of tablets. I own this cover and happily use it to type long documents on my Surface Go. The keys are effortless for touch typing, considering this keyboard's slim size and low weight. Microsoft has also worked hard to make this a luxurious-seeming accessory with a particular fabric around the keys that feels like leather. 
Nice feel
Terrific for fast typing
Best Budget Tablet Keyboard
Targus Multi-Platform Bluetooth Keyboard
Key Spec
• Type: Separate
If you're looking for an ultraportable keyboard, this model by Targus is one of the lightest you can buy. At only 9.8 ounces and under $20, this keyboard won't weigh down your luggage or your credit card. The typing experience is surprisingly good for the price, but there's no way to prop up your tablet as it doesn't come with an included stand. 
Inexpensive
Easy to type on
No stand included for your table
This content is created and maintained by a third party, and imported onto this page to help users provide their email addresses. You may be able to find more information about this and similar content at piano.io
Advertisement – Continue Reading Below
Most Related Links :
Business News
Governmental News
Finance News