News
Eric Trump Puzzles Everyone With His 'Pathetic' Second Gentleman Tweet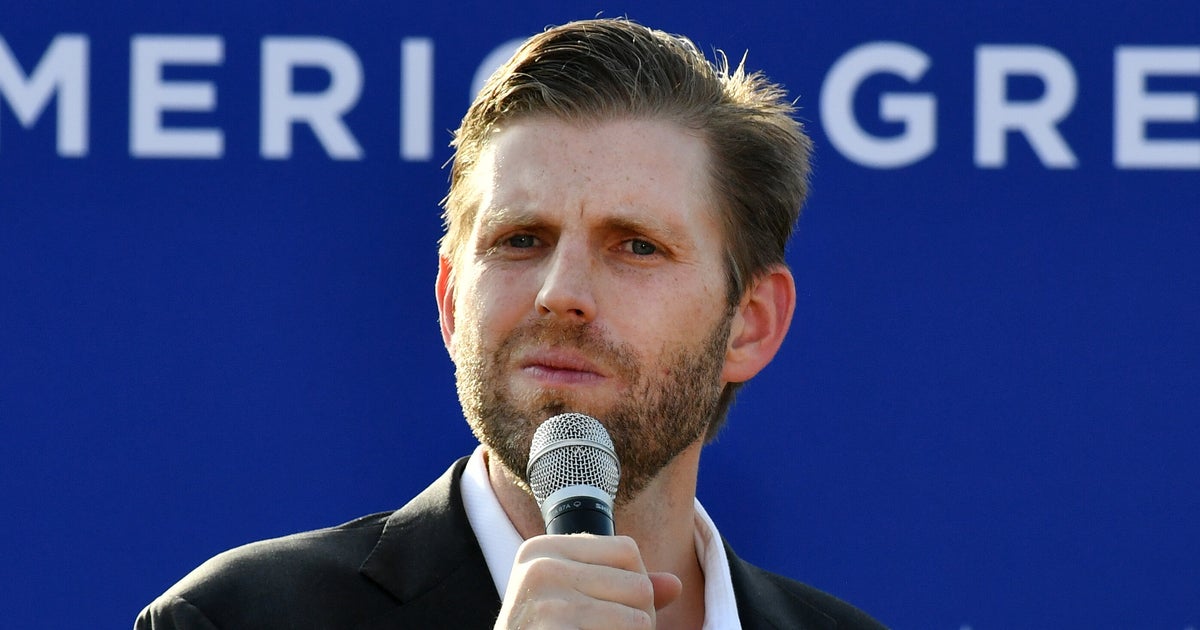 Anadolu Agency via Getty Images

Eric Trump has been tweeting again. 
Eric Trump tried to make some kind of point on Thursday when he shared a tweet about unsubscribing from the email list of Douglas Emhoff, the husband of Vice President Kamala Harris.
Ex-President Donald Trump's son shared what appeared to be a screenshot showing a successful unsubscribe. Checked was a box explaining it was because "the emails are inappropriate."
"Second Gentleman" — the formal moniker for Emhoff — was underlined.
Trump captioned his post with the #unsubscribe hashtag.
The provenance of the photo is unknown.
But critics quickly took the ex-president's progeny to task, with many of them just very, very puzzled by the tweet:
What did you find inappropriate, about a newsletter for which you signed up?

— 𝓐𝓵𝓪𝓷 𝓕𝓲𝓴𝓮 🕊️ 🇺🇲🕊️ (@alanfike) May 6, 2021
If the problem is who it's from then why'd you subscribe in the first place

— Nick Tom (@NicktGal) May 6, 2021
Remember how all social media platforms unsubscribed from your dad? 😂

— Livin' Life (@christirnmom) May 7, 2021
Look what I can do, Daddy!

I can SUBSCRIBE and then UNSUBSCRIBE from an email. Am I a good boy now, Daddy? Please say I'm a good boy!

I hashtagged! I can't believe it! This feels so goodly! https://t.co/CVbwTV50e3

— 𝒞𝒶𝓉 ♐️✍️ (@GreenEyezzzzz) May 6, 2021
Good job, dude. You can unsubscribe with the best of them! So proud

— 😷 Anna Marie 😷 (@AnnaMarieH) May 7, 2021
Too bad for you the US unsubscribed from your dad in the last election.

— Brian Page (@Truth_Hz_Donut) May 6, 2021
New administration who dis?

— 🏳️‍🌈👑🔥Stacey Plaskett's Cape🔥👑🏳️‍🌈 (@kamala_joe) May 6, 2021
So, you subscribed. Good to know.

— Gomez Adams (@AdamsEwot) May 6, 2021

Most Related Links :
Business News Governmental News Finance News