News
Instagram will now pack ads into your Reels binges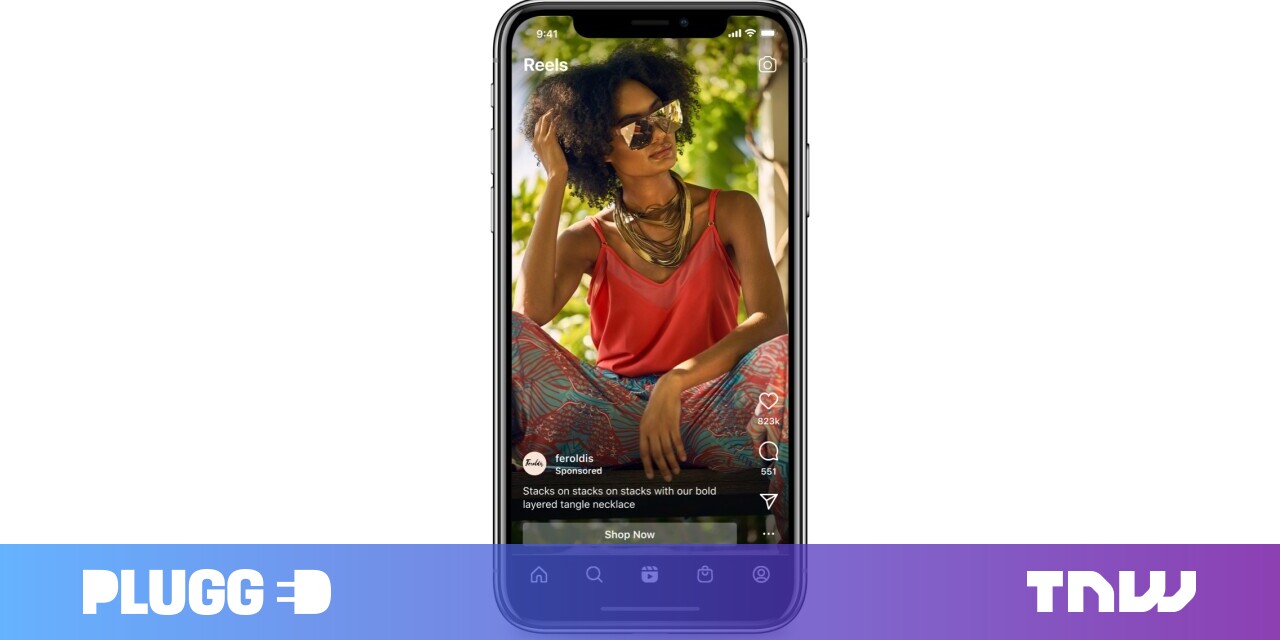 In the movie Avengers: Endgame, Thanos says, "I am inevitable." If you think of the internet, Thanos is ads. If you're using a free product, it's usually just a matter of time before ads creep into it.
That is what's happening with Instagram Reels — the company's TikTok rival. Facebook is now introducing ads as long as 30 seconds in between Reels on the app. These ads will have a small "Sponsored" label with the advertiser's name.
Instagram first introduced ads in Reels back in April to users in countries like India, Brazil, Germany, and Australia. The ads will appear only when you're going through Reels in a full-screen immersive mode. Just like other Reels, you can comment, share, and save these ads.
[Read: Why entrepreneurship in emerging markets matters]
While Instagram has been testing this feature for a few months, it hasn't provided any stats on how ads are performing or templates on how to build one for Reels yet.
The company already lets you shop things from Instagram ads appearing on your Feed and Stories. With this new place for ads, it can now expand this ability.
Instagram is prepping its app for more commercial ventures to compete with TikTok. In May, a report from Bloomberg suggested that the latter is preparing to introduce in-app shopping. TikTok already sells goods on its platform through partnerships with Teespring and Shopify.
Did you know we have a newsletter all about consumer tech? It's called Plugged In –
and you can subscribe to it right here.

Most Related Links :
Business News
Governmental News
Finance News