Sports
Can the Lakers, Nets give us an era-ending 2022 NBA Finals?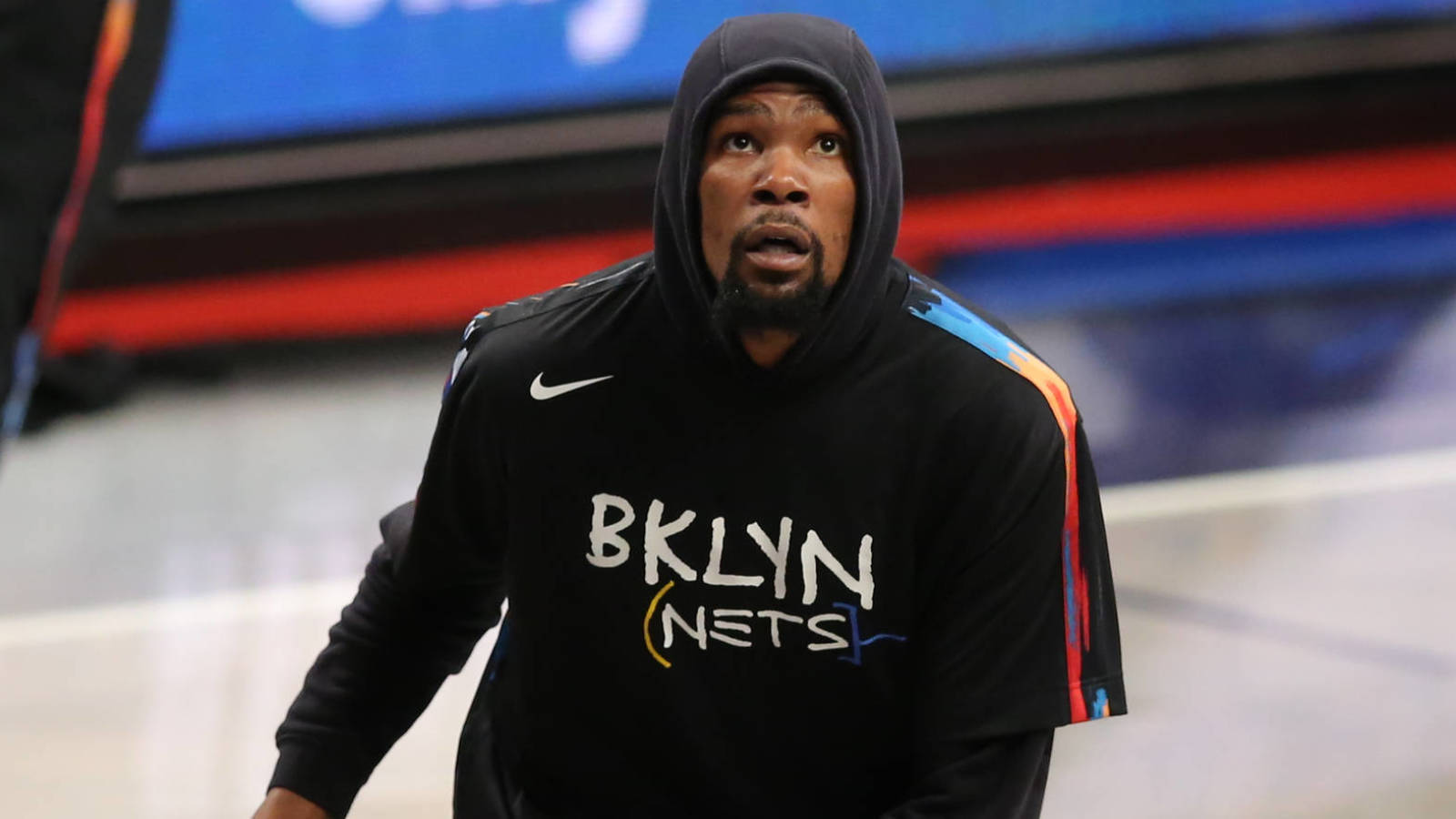 In the 2021 NBA Finals, Giannis Antetokounmpo solidified himself as one of his era's most memorable players. Rarely has anyone dominated the sport's final round so thoroughly and done it in such a unique way. As a new name to the list of sacred contemporary ballers—those who will still be discussed broadly for years to come, if not decades—he was the only player to achieve that high of a distinction in the most recent playoffs but certainly not the only emerging prime time star. Devin Booker and Deandre Ayton on the Western Conference side of the Finals stood out as well, as did Trae Young before them.
The list could go on. The NBA is perhaps at a bit of a crossroads, both in terms of how it comes out the other side of the COVID-19 pandemic and how fulsome its current generational turnover has become. No longer are LeBron James, Kevin Durant and the rest of the solid-state all-time performers we've known for over a decade assured to rule the league. In fact, as they age, they need more than ever to conglomerate with one another, forming veteran superstar leviathans that ostensibly lead to mutually assured load management and the resulting good health. 
It didn't quite work that way for Durant's Brooklyn Nets or James' Los Angeles Lakers in their respective 2020-21 campaigns, however. Both teams showed the ability to play their playoff foes off the floor, but both also ended their seasons too battered to follow through on the deed. As such, we were not treated to what 2021-22 might bring, granted that both teams get through it in good shape: a Lakers-Nets Finals that could function as the capstone to a certain era of stars—one last hurrah for everyone old enough to remember when David Stern was still the commissioner. This would be a Super Bowl of sorts—a collision of legacies too rich to miss, too hyped-up to possibly escape.
Central in such a matchup would be the Durant-James showdown. Though the two have technically faced off in the Finals before, it is rare that anyone believes the Durantified Golden State Warriors were a fair fight for James' 2017 and 2018 iterations of the Cleveland Cavaliers—which, while pretty good, were certainly not the most talented rosters ever assembled, as those Warriors were. In 2018, the Cavs without Kyrie Irving limped into the Finals and were comically outmatched as James put together one of the greatest postseason performances of all time in Game 1, scoring 51 points in an ultimately futile man-versus-bulldozer blaze. The 2012 Finals came as Durant and the Thunder were not quite ready.
Now Irving is on Durant's side—so is James Harden—but Anthony Davis is on LeBron's, plus Russell Westbrook. The vision here is decidedly fast and furious. The one-last-heist-to-top-them-all overtones are unmistakable. Consume the following names of other players who would potentially be involved, and you won't be able to disagree: Carmelo Anthony, Blake Griffin, LaMarcus Aldridge, Trevor Ariza, Dwight Howard, Paul Millsap, Marc Gasol and Rajon Rondo. Imagine watching the 2014 All-Star Game, in other words, and being told that the contest would be played over again eight years later for the Larry O'Brien Trophy. (A Lakers-Nets Finals would feature 10 players from that year's teams.)
Not everyone would love this Finals to occur, particularly not the conspiratorially small-market fan bases, never short on talking points toward the thesis that the league has been unfair to them and actively scheming to advance its biggest stars and markets to its pinnacle moment instead. But let them eat the same crazy cake we'd all be enjoying here, I say. It would be worth it for the James-Durant sizzle alone—add in the you're-not-my-dad beef between LeBron and Kyrie, the less-than-ideal parting of Harden and Westbrook, and all the unsatisfied championship aspirations of all the old-timers in the mix and we're talking about a stew so explosive with flavor that it would make Guy Fieri's hair even spikier. 
There is a lot of smarter basketball analysis than what's written above, skeptical about the likelihood of such a matchup. About the Lakers, specifically, many reasonable minds are not so sure that the roster they've constructed has the appropriate component parts to get that far, with the Westbrook-James fit inspiring especially large helpings of doubt. But if L.A. shows even an inkling of counterproof to these haters, the inevitability of a Lakers-Nets summit, for one ring to rule them all, may start to set in with the subtlety of an oncoming 80-foot tidal wave made up of blood and glory. May God help us all… or may he just watch it along with the rest of us.

Most Related Links :
Business News Governmental News Finance News