Sports
NHL investigation: No evidence Evander Kane gambled on games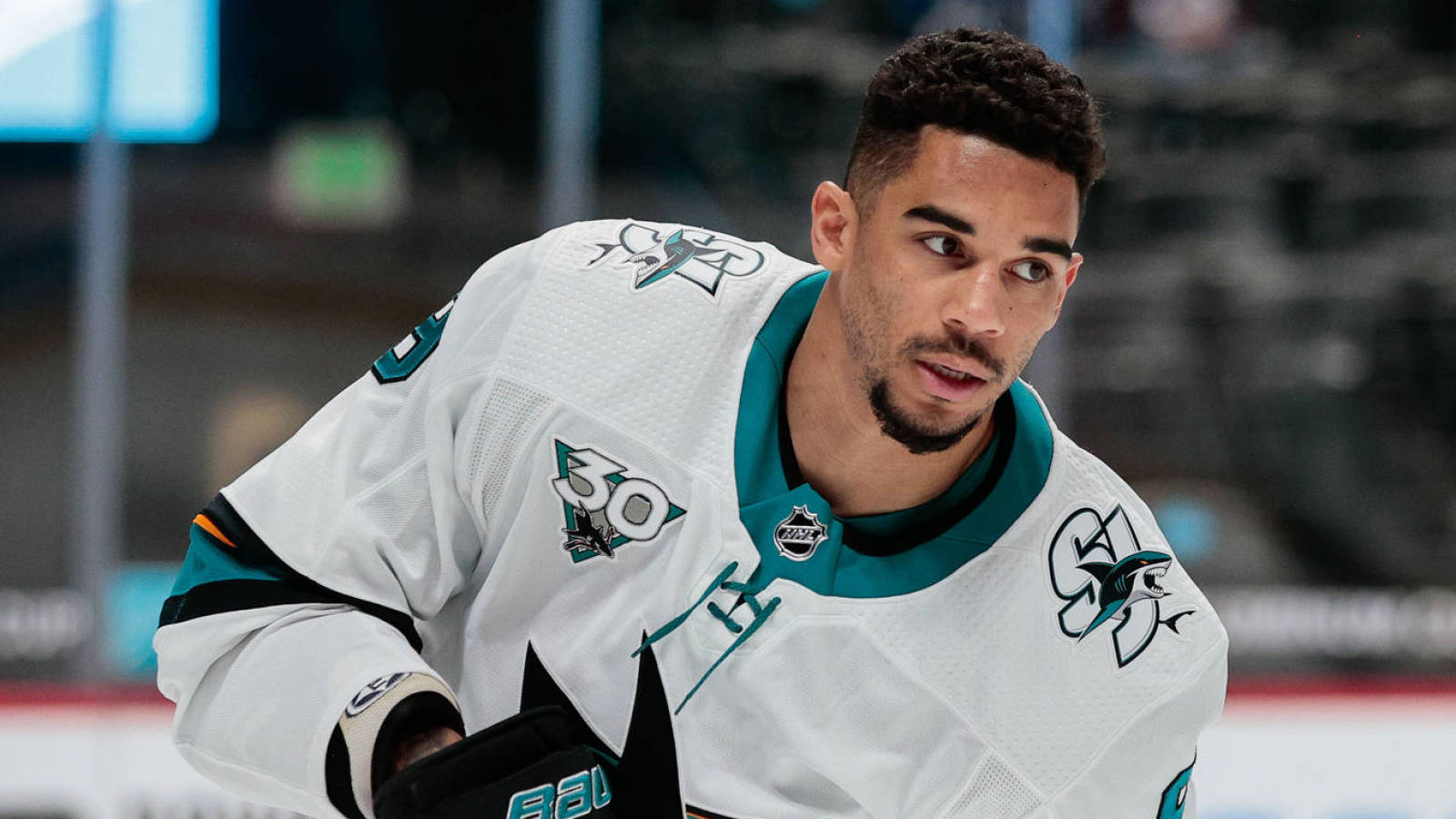 The NHL has concluded its investigation into Evander Kane and the allegations that he gambled on league games. They have found no evidence to support those allegations, or allegations that Kane made any effort to negatively impact his own games. The investigation was conducted by Patterson Belknap Webb & Tyler LLP, in conjunction with NHL Security. Earlier this offseason, allegations were made on social media by Kane's estranged wife, which triggered the investigation.
The report states:
The investigation uncovered no evidence to corroborate Ms. Kane's accusations that Mr. Kane bet or otherwise participated in gambling on NHL games, and no evidence to corroborate the allegations that Mr. Kane 'threw' games or did not put forward his best effort to help the Sharks win games. To the contrary, the evidence raises doubts about the veracity of the allegations.

While Mr. Kane denied the accusations, our findings are not based on these denials but instead on other evidence uncovered during the investigation.
This investigation reviewed social media, public data, court filings from Kane's bankruptcy and divorce proceedings, sports betting data and analysis, while also interviewing members of the Sharks organization and Kane himself. His wife refused to participate in the investigation.
While he has been cleared of the gambling allegations, the release indicates that a separate investigation into Kane is ongoing:
Additional unrelated allegations, however, involving potential wrongdoing by Mr. Kane have been brought to our attention. These allegations are being thoroughly investigated and the National Hockey League will have no further comment regarding their substance pending completion of that process.
A.J. Perez of Front Office Sports reported that Kane's wife filed a domestic violence restraining order application yesterday as part of her divorce case that alleges sexual assault and multiple instances of domestic battery. Kane's attorney made it clear that the Sharks forward denies all of those allegations. It is not clear if these are the allegations that the NHL is investigating, or what kind of timeline this separate investigation will be on.

Most Related Links :
Business News Governmental News Finance News