Sports
Patriots to acknowledge but not stop game if Tom Brady breaks passing record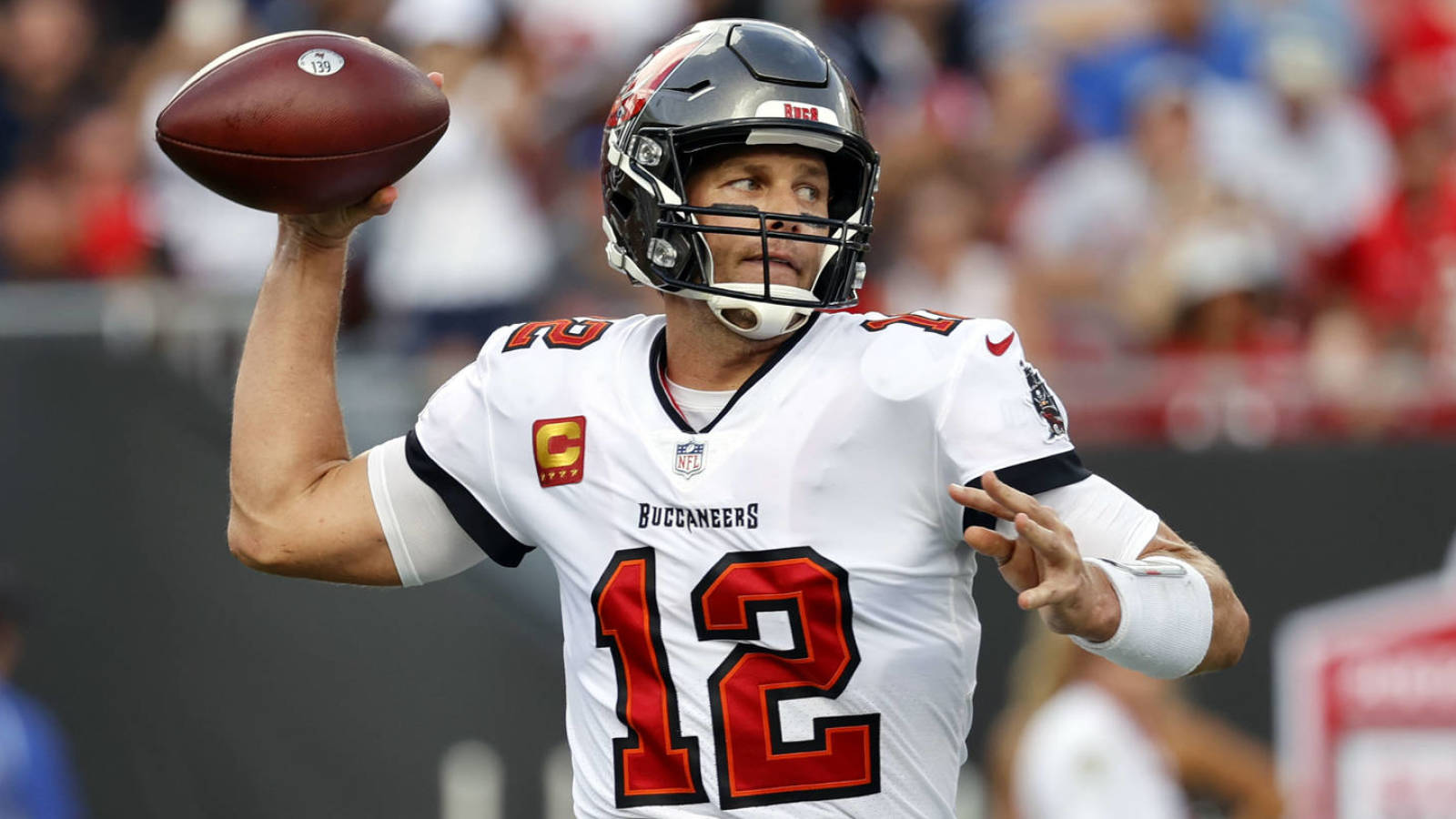 The New England Patriots plan to only pause the game and not stop it completely if Tampa Bay Buccaneers quarterback Tom Brady breaks the all-time passing record Sunday night, a team official told ESPN's Adam Schefter.
The Patriots are expected to "briefly acknowledge" Brady, who needs just 68 yards to set the record, if he reaches the milestone, Schefter adds. 
The act will fail to match the celebration former New Orleans Saints quarterback Drew Brees received when he became the all-time passing leader in 2018, Schefter says. Brees' family joined him on the field, and Hall of Fame president David Baker came to receive the football as the game was stopped completely. 
However, the Saints were playing at home while Brady is on the road.
Sunday's game is Brady's first time returning to Gillette Stadium since leaving the Patriots in 2020. He and Bill Belichick helped create one of the most successful dynasties in NFL history, winning six Super Bowl titles and earning 17 playoff appearances.
Brady will likely be met with heavy chants from Patriots fans Sunday night but admitted earlier this week he isn't expecting the home fans to root for him.
"I think they're there to root for their team and their team is the Patriots," Brady told Jim Gray on their "Let's Go!" podcast on SiriusXM. "And I'll certainly have a lot of people that cheered for me over the years, I know there'll probably be, I'll have a lot of family there and I have a lot of friends that have wanted to go to the game.

"The home crowd at Gillette is a great crowd. And I think they're going to cheer for their team as I would expect them to. And I think if they know anything about me, they're going to know that I'm going out there to try to win the football game. So I think they'll respect that about me. I certainly respect that they're there to pull for their team and that's the way sports goes."
Sunday's game has high stakes for both teams. The Patriots will fall to 1-3 on the season with a loss, while the Bucs could fall to 2-2. 

Most Related Links :
Business News Governmental News Finance News