Sports
Saints' Thomas suffers setback, out for season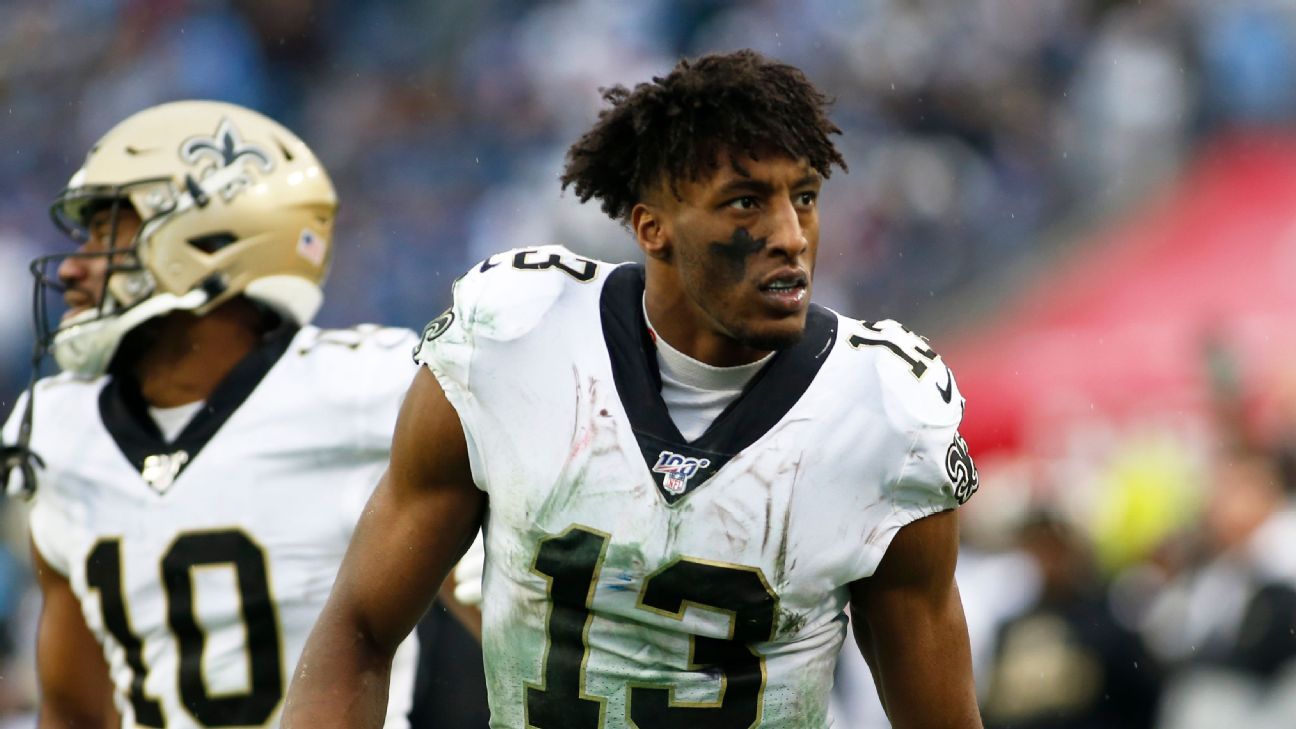 METAIRIE, La. — New Orleans Saints wide receiver Michael Thomas announced Wednesday that he will miss the entire 2021 season after "another small set back which we will have to address" in his recovery from ankle surgery.
Saints coach Sean Payton confirmed Wednesday that Thomas suffered a recent setback, saying the wide receiver had been "working his tail off" before recent scans showed that he might have to have another procedure done.
Thomas underwent ligament surgery in June to repair his left ankle — an injury that he initially suffered in Week 1 of the 2020 season and battled throughout that entire year. He was initially expected to return in October, but as NFL Network first reported, developed a separate ankle injury that recently led to him meeting with a specialist.
"I've always been a man of faith and these past few months my faith has truly been tested," Thomas tweeted.
Thomas continued: "Since [the June ankle surgery], the team and I have worked diligently, day and night to rehab and get me back on the field. Unfortunately there has been another small set back which we will have to address. To my displeasure, I will not be able to make it back in time for this season but will do everything in my power to get back to the player I have always been.
"I know God doesn't make mistakes so I will continue to follow in his path, and can't wait to be back on the field in front of the best fans on the planet."
— Michael Thomas (@Cantguardmike) November 3, 2021
Thomas, 28, was the NFL's Offensive Player of the Year in 2019, when he set a league record with 149 catches. But he was limited to nine games last year, including the playoffs, and now zero games this season.
He will definitely be missed by a 5-2 Saints team that lost starting quarterback Jameis Winston to a season-ending ACL tear Sunday and has been devoid of proven pass-catchers all season.
The Saints rank 31st in the NFL with 180.9 passing yards per game.
ESPN's Kimberley Martin reported Tuesday that there were discussions between the Saints and Cleveland Browns about a possible deal for Odell Beckham Jr. before the trade deadline passed but that the sides couldn't reach an agreement, given how much Beckham is owed the rest of the year.
The Saints did get experienced wide receiver Tre'Quan Smith back from injury two weeks ago.
The timing of Thomas' surgery in June initially led to some tension between him and the team. Payton made it clear at the start of training camp that he was disappointed the surgery didn't happen sooner. Then after multiple reports in August suggesting that Thomas was to blame for the delay, Thomas tweeted: "They tried to damage your reputation. You saved theirs by not telling your side of the story."
At the time, Thomas also liked multiple posts that suggested the Saints urged him to play through his injury without surgery last season and were blaming him for not being healthy.
However, that tension appeared to be defused after a productive phone call between Payton and Thomas, and Thomas has been with the team throughout most of his recovery. He was on the sideline for Sunday's 36-27 victory over the Tampa Bay Buccaneers in the Caesars Superdome.

Most Related Links :
Business News Governmental News Finance News