Sports
Should the NHL get involved in the Jack Eichel-Sabres situation?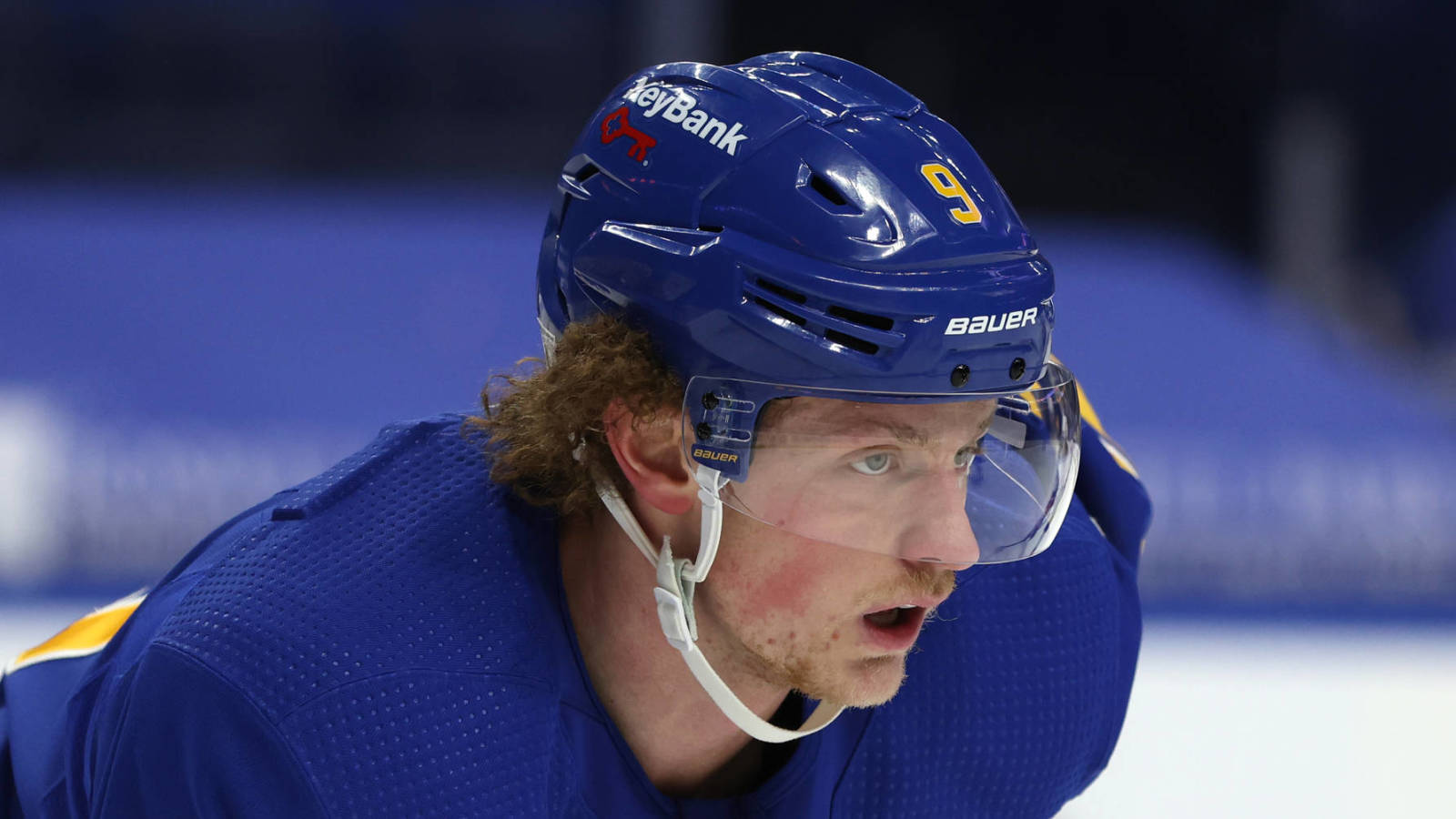 The Jack Eichel situation continues to drag on with no resolution one way or the other. The injured forward failed his physical last week and was stripped of the Buffalo Sabres captaincy, but he's still not moving forward on either surgery that would potentially get him playing again at some point this season. There has been almost no information coming out of the Sabres camp on what it intends to do with Eichel (other than move him to injured reserve, where he is now listed), but Elliotte Friedman of Sportsnet believes enough is enough. On his latest 31 Thoughts podcast, Friedman suggests it is time for the league to step in:
I think the NHL has to step in, I do. I understand that the NHL wants to protect the rules of the CBA, I get that. But at the end of the day I don't think that it is a good look for your league when you have a star player like this and a team that can't agree on this. This player, who is a star player who can drive a franchise, is in some way held back from playing because they can't agree on a surgery. 

I think this is one thing that the NHL can do. If Jack Eichel agrees–and I think Jack Eichel would agree–everyone should be able to see his medicals. St. Louis and Tarasenko, anyone could have seen the medicals. If anyone has seen [Eichel's] medicals aside from the Sabres, I don't know it.
Friedman, like other reporters who have been following this story, can't confidently confirm that no other team has seen any of Eichel's medicals, but the shroud surrounding them is still making this an extremely difficult situation to resolve. It's hard to trade a player making $10 million even when healthy, but the lack of information certainly makes this one seem impossible. Co-host Jeff Marek suggests that with opening day coming in short order, we could already be approaching a lost season for Eichel considering the impasse the two sides have reached.
One other thing that Friedman mentions is the possibility of a tolled contract, meaning that this season wouldn't count if Eichel sits out the year under a team suspension. It would mean his contract would be extended through the 2026-27 season, although that outcome does not seem likely at this point.
A few days ago, Nick Kypreos of Line Movement tweeted that Eichel had made it clear he would go anywhere, although he doesn't have control over that anyway. His no-movement clause does not come into play until the fifth year of his contract. Kypreos added that at least one of the interested teams would want the Sabres to add conditions to any draft picks involved, based on his games played and scoring totals after surgery.
The Sabres start the regular season on Oct. 14, and it is not at all clear whether this situation will be resolved by then.

Most Related Links :
Business News Governmental News Finance News