Sports
Tanya Snyder named co-CEO of Washington Football Team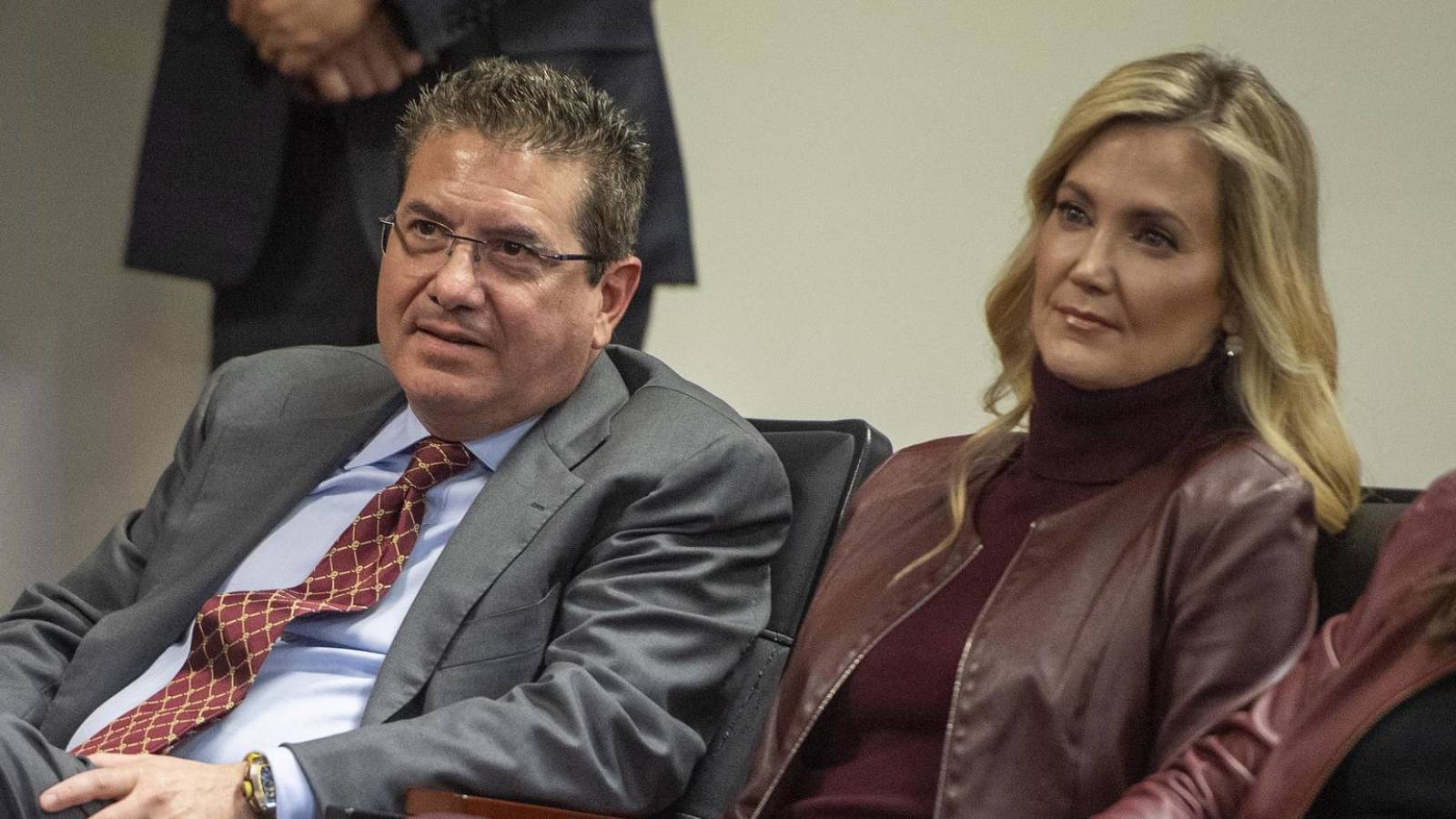 The Washington Football Team announced Tuesday that Tanya Snyder, wife of established team CEO Dan Snyder, has been named co-CEO of the team. The move puts her in exclusive company as one of the few female CEOs in the history of the league.
"We are at a pivotal point in the history of this team as we work to become the gold standard of NFL franchises," Tanya Snyder said in a statement. "In my new role, I'll be positioned to ensure the core values that are central to our philanthropy permeate the entire organization and bring us closer to realizing our goals."
The addition of Tanya Snyder in the co-CEO role comes at an interesting time for Washington. They are in the middle of a rebrand and in the midst of an independent investigation into the franchise's culture. Her new role appears to be another step the team is taking in moving away from its many past transgressions.
"It is a natural progression, but it's important to formally recognize the diversity of opinion and perspective that informs everything we do," she continued.
Since the Snyders purchased the team in 1999, Tanya has been active in team endeavors off the field. She has led the Washington Football Charitable Foundation since 2000 and founded the "Women of Washington" fan club in 2011. She was also a leader in spearheading the NFL's "Think Pink" campaign and Breast Cancer Awareness Month — a cause close to her heart, given she is a breast cancer survivor herself.
"Tanya is one of the most important figures in this organization, and that has only become more true over the last 18 months as her involvement has deepened," Dan Snyder said in a statement. "Publicly, many know Tanya for her incredible and impactful work in breast cancer awareness and her leadership of our charitable foundation. But behind the scenes, she has had a profound impact on the direction of the Washington Football Team. She was instrumental in our decision to evolve the brand and modernize our fan experience — including the entertainment team."
Chelena Goldman grew up on a street where the boys played street hockey and yelling at baseball and football over the radio was a standard — making life as a sports geek the perfect fit. She believes in dominance on the blue line, good red wine, and the theory that you can never be too overdressed for any occasion. You can find her gabbing away on Twitter at @ChelenaGoldman.

Most Related Links :
Business News Governmental News Finance News