Tech
The Best Sony TVs You Can Buy Right Now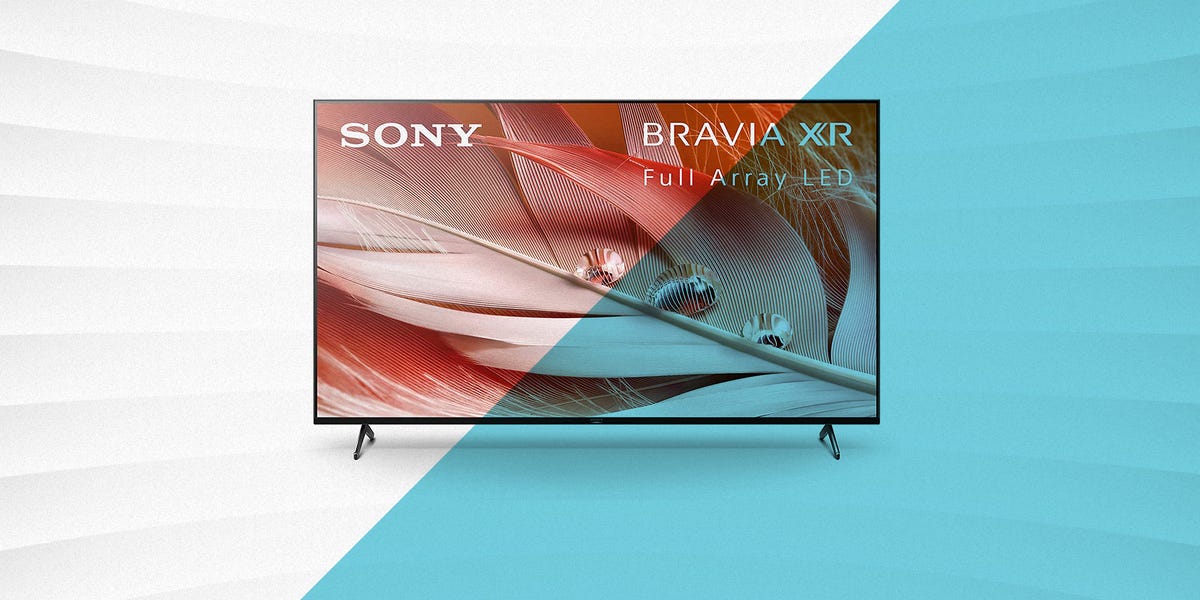 Sony is one of the best-known television makers, and it offers dozens of models. The company has a reputation for superb image quality and cutting-edge design. Here are the best of its current offerings.
Binge-Ready Setups: The Best Smart TVs for Picture-Perfect Streaming | Upgrade Your Image Quality with These 4K TVs | Your TV's Speakers Suck. Get a Sound Bar, Instead.
Specs to Consider
Screen Size
For most people, it's best to buy the biggest screen that you can afford and that will fit into your space. The 55-inch size has become standard these days and works best for most people as it offers plenty of real estate without being overwhelmingly large. If you want to go bigger, there are plenty of choices in the 65-inch range. For a truly cinematic experience, look for TVs in the 75-inch range and above. Just be prepared to house them—they practically demand their own room. Smaller TVs in 32-inches and 40-inches work well for close quarters.
Resolution
Resolution is the number of pixels that make up the picture on a display. More pixels mean sharper images and finer details, so higher resolution is usually better. The default for televisions has become 4K, and nearly all of the TVs on our list are at least this resolution.
You can also buy even higher resolution screens such as 8K, but there's little content available now that makes use of this technology. And 8K screens tend to be very expensive. So, essentially you will be buying an 8K television in the hopes that it's an investment for years to come. For most people, 4K is the right choice.
Display Technology
The least expensive TVs tend to have LCD or LED panels that use panels of liquid crystal pixels. LCD TVs are bright and durable. But LCD panels often have limited viewing angles and don't control light in the picture as well as other technologies.
Top-shelf TVs use quantum dots that provide more comprehensive color ranges than you can get with most LCD panels. The technology uses tiny particles in different sizes that allow each size to emit a different color.
The latest trend in high-end TVs is OLED technology that uses organic phosphors. Each pixel can generate its own light, which makes for better contrast and light precision compared to LCD screens. OLED TVs can be seen from wider viewing angles than LCD models without losing color or reducing contrast. But OLED TVs tend to be very pricey and don't get as bright as LCD TVs.
How We Selected
I'm a technology journalist who regularly reviews gadgets of all kinds. My work has appeared in The Atlantic, The Guardian, The Los Angeles Times, and many other publications. I spent more than a dozen hours reviewing the specifications of Sony TVs for this roundup. I evaluated each on its size, resolution, cost, and overall quality. I also saw the TVs on this list in person and was able to compare them to other models.
Advertisement – Continue Reading Below
Key Specs
Size: 55 in.

Resolution: 4K Ultra HD
The X80J offers a terrific balance of features at a reasonable price. As you'd expect from Sony, this model delivers a smooth and clear picture, full of rich colors and detailed contrast. Sony touts the included Triluminos Pro technology that's intended to reproduce more colors than a conventional TV. In a test, I found this system does provide picture quality that's natural, precise, and closer than competitors to real life.
Great picture quality
Lots of screen space for the price
Not quite as good dark color reproduction as OLED models
Best Big Screen
Sony A80J
Sony
amazon.com
$2,298.00
Key Specs
Size: 65 in.

Resolution: 4K HDR
Live large with the big screen on the A80J. At 65 inches, you'll need plenty of room for this set, but your reward is the crisp, clear picture. The OLED technology allows for excellent contrast with pure blacks and lifelike brightness. The A80J uses Google TV to power your smart experience, which is my favorite way to navigate all the streaming possibilities.
Excellent OLED screen
Built-in Google TV
Best Budget
Sony KDL32W600D
Key Specs
Size: 32 in.

Resolution: 720p
This smart TV is among the cheapest models that Sony offers, and it skimps on the specs with sub-par resolution and weak sound. Most people will be better served with a more expensive model, but this could be the one for you if you are looking for an inexpensive second TV or are watching your budget. The picture is surprisingly sharp and clear despite its older technology.
Inexpensive
Decent picture quality
Low resolution
Poor sound
Sony
amazon.com
$1,198.00
Key Specs
Size: 65 in.

Resolution: 4K Ultra HD
This model pushes the boundaries of what LED technology can do. Expect a bold, bright picture and surprisingly good sound with the built-in speakers. The screen refreshes at 120 Hz, which is faster than similar models and allows for smoother video playback. Although the contrast isn't as good as some OLED models, most people who choose the X85J won't notice the difference.
Great sound
Fast refresh rate
Contrast isn't as good as OLED models
Best Mid-Range LED
Sony X90J
Sony
amazon.com
$1,498.00
Key Specs
Size: 65 in.

Resolution: 4K Ultra HD
If you want excellent picture quality and lots of screen real estate but don't want to spend the big bucks on OLED technology, the X90J is a solid choice. The LED screen delivers bright, vivid colors, and it works with Google TV and Alexa for all your smart TV needs. 
Solid color reproduction
Bright
Not as good contrast as some OLED options
Best Mid-Range OLED
Sony Bravia XR A90J
Sony
amazon.com
$2,798.00
Key Specs
Size: 55 in.

Resolution: 4K Ultra HD
The A90J is among the best TVs for most people on the market if you can afford the high price tag. The OLED screen offers dramatic blacks and vivid colors. Sony boasts high-quality motion processing for fast-moving, blur-free pictures. This feature was particularly noticeable while watching sports and action-packed movies.
Beautiful OLED screen
Motion processing technology for sports fans
Best 75-Inch 4K TV
Sony X950H
Sony
amazon.com
$2,598.00
Key Specs
Size: 75 in.

Resolution: 4K Ultra HD
If you want to live large, the X950H has you covered with a bright, gorgeous 75-inch screen. One nice feature of this model is it supports Apple Airplay 2 and HomeKit so you can integrate your iPhone and Siri devices with your TV for intelligent home management and content streaming. Keep in mind that you'll need a lot of room to fit this monster in your living room, so get out your measuring tape before your credit card.
Extra-large screen
Bright picture
Supports Apple device integration
Might be too large for some rooms
Sony
amazon.com
$3,998.00
Key Specs
Size: 75 in.

Resolution: 8K Ultra HD
There's debate among TV nerds about whether 8K resolution is necessary because of the limited content currently available in this format. Regardless, there's no denying that the 8K screen on this vast TV is gorgeous. A quick viewing of the movie Heat on this model made me feel that I would never need to go to a movie theater again if I owned the Z8H.
Best for When You Win the Lottery
Sony Bravia XR Z9J
Sony
bestbuy.com
$8,999.99
Key Specs
Size: 85 in.

Resolution: 8K Ultra HD
The Bravia XR Z9J is perfect for outfitting your next yacht, but make sure that your boat is big enough. This costly model boasts a mind-bogglingly large 85-inch screen and incredible picture quality. However, despite the high price, you are still getting an older LED display technology instead of the OLED featured on some other models.
Huge, crystal-clear 8K picture
Costly
No OLED technology
This content is created and maintained by a third party, and imported onto this page to help users provide their email addresses. You may be able to find more information about this and similar content at piano.io
Advertisement – Continue Reading Below
Most Related Links :
Business News
Governmental News
Finance News